When planning to purchase workplace shoes, buyers are bound to have queries in mind like which safety work shoes match my work role. Should I get steel toe caps or composite toe safety shoes? How do I pick the right footwear that best fits my job requirements?
Throughout this post, we will be comparing steel toe caps safety shoes, and composite toe caps safety shoes to show how they differ from one another.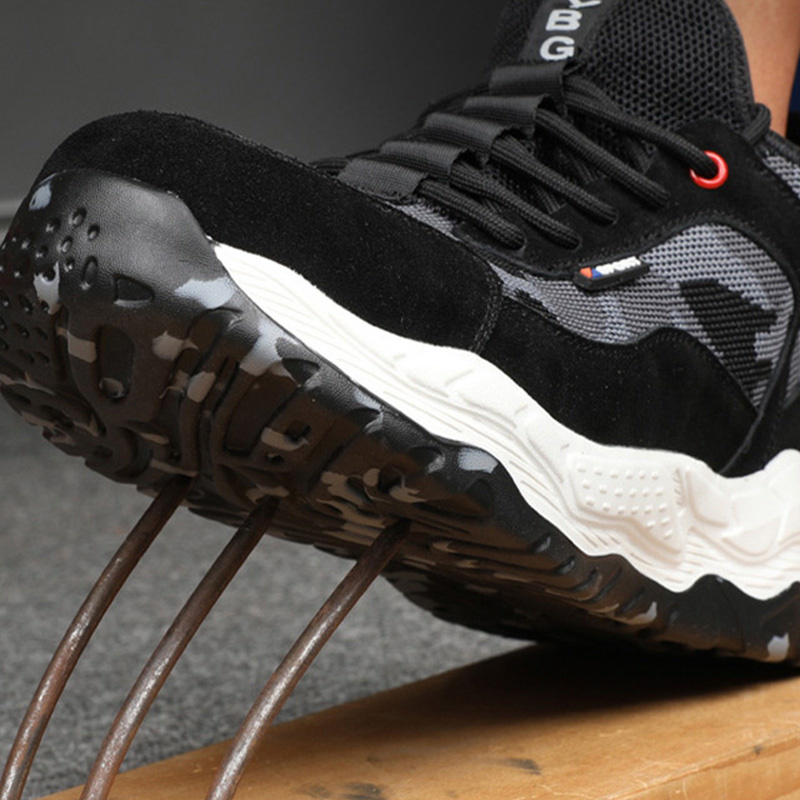 What Is Safety Work Shoes
It is important to make the distinction between safety shoes and other types of footwear because safety shoes are designed to protect your foot from potential hazards, protecting your toes from being bruised or crushed as a result.
Besides providing foot protection from sharp objects, safety shoes can also protect the feet from other dangers such as chemicals and sharp objects.
In a word, safety shoes for work are essential footwear that is designed to protect the feet of people working in construction, industry, and general labor environments. Shoe safety doesn't necessarily mean steel toe.
Actually, it can be any other material used to pad the protective gear. Therefore a steel toe cap or composite toe cap is just one of the ways to achieve better protection.
Composite Toe Caps Shoes Vs. Steel Toe Caps Shoes
As you are well aware, the heated discussion about composite toe caps shoes and steel toe caps shoes is a topic that has been around since the dawn of shoes.
Now, as I'm sure you have already known, there is quite a difference in appearance between steel and composite safety shoes. Not only do they look different on the outside. They perform differently in their design and material composition too.
Therefore, it is likely that when you are considering the different types of safety shoes, you will be torn up upon different options, such as composite and steel. This article will be helpful to you if you are aware of the differences and when you know which type is right for you depending on your job role.
Composite Toe Cap Safety Shoes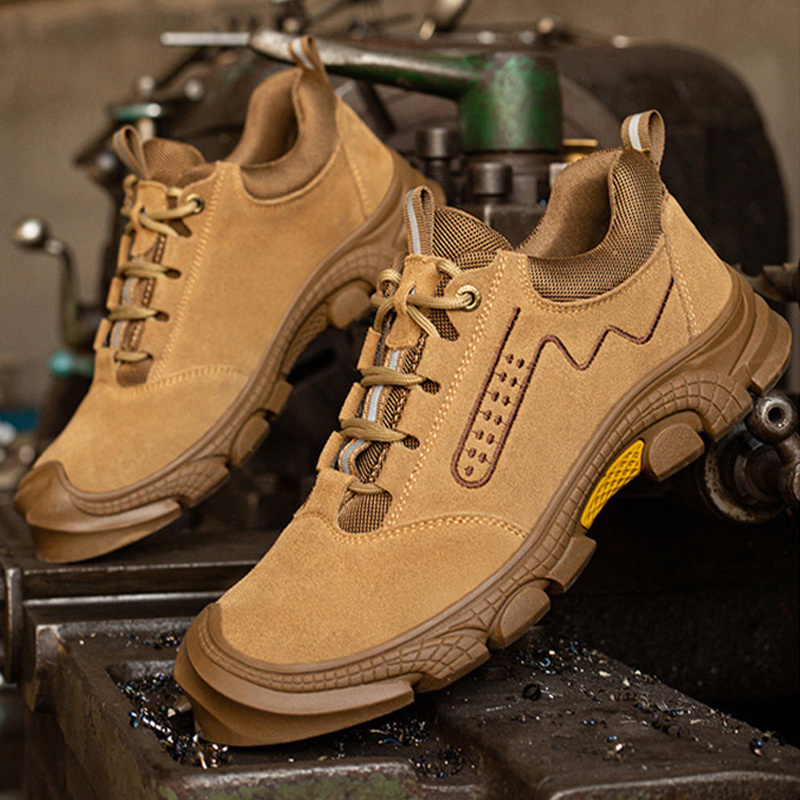 When it comes to wearing toe-capped shoes for a long period of time on a daily basis, the weight of these shoes and whether the shoes are the most comfortable safety shoes are very important to us.
There are many materials that are used to make composite toe caps, and they might differ from one supplier to another, but the most common materials that are used are kevlar, fiberglass, plastic, and carbon fiber.
Toe caps made of composite materials tend to be lighter in weight due to a variety of factors, but the primary reason is their production process.
By using nanotechnology, thin layers of fiber can be created which are fused together to create a strong but thin cap to protect the toe. Here are some features of composite toe caps that you may be interested in.
They are not affected by either cold or heat. A composite toe cap is different from its steel counterparts in the sense that it is nonconductive, meaning that it does not conduct heat and cold, something which makes it ideal for shoes that must be insulated.
There is no need to worry about metal detectors being triggered by composite toe caps. Composite toe caps are a great way to save time and to make sure you don't have to worry about setting your alarm off if you are an operative who passes through security scanners regularly.
The perfect shoe style for these is sports style shoes. In terms of weight, composite materials are light enough to be incorporated into sports style safety shoes and trainers.
Unlike standard toe caps, composite toe caps do not conduct electricity, so they are a good choice for people who work in dangerous electrical environments and want that extra peace of mind.
Caps made for the best lightweight safety shoes cannot withstand the same amount of downforce as caps made of steel.
In terms of puncture resistance, average values are around average.
The cost of producing the product is higher, resulting in a higher price at the point of purchase
A cap is often thicker and more bulbous, which means that it cannot be used in as many types of footwear as a cap made of steel.
As a general rule, these materials rebound after compression, but they have the potential to become weakened significantly following an impact, which means they can become less protective over time.
Steel Toe Caps Shoes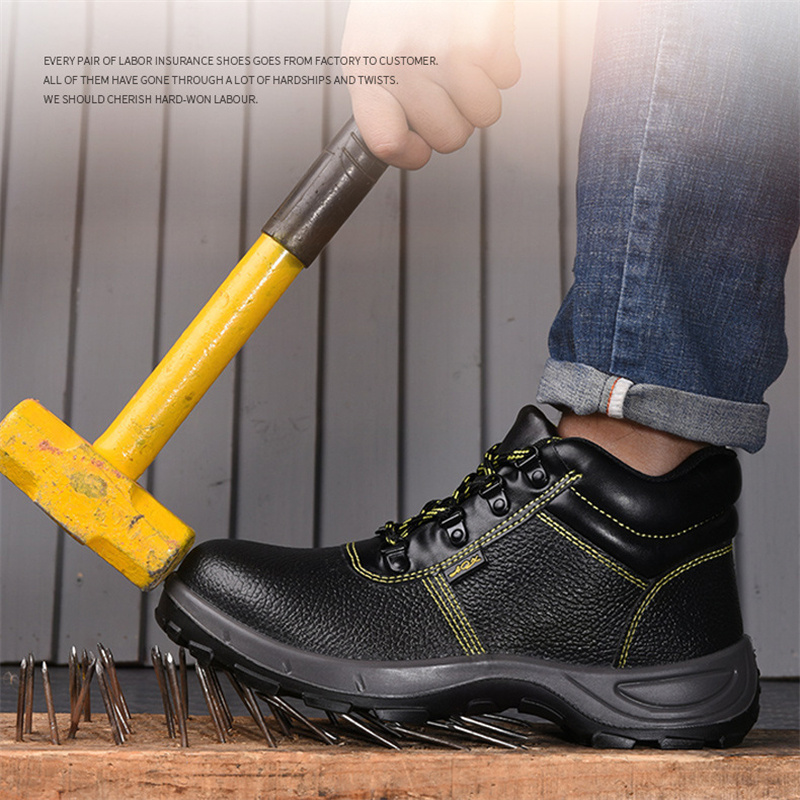 There is no doubt that steel toe caps will continue to be the most popular option for safety shoes in the future. There are a number of new advances in technology that have made them much lighter than they once were.
For many years, steel toe-capped shoes have provided operatives and workers with adequate protection from the hazards of the work environment and are not expected to disappear anytime soon.
Providing higher levels of protection, they are ideal for environments that are exposed to heavy hazards, such as machinery handling environments.
A high level of puncture resistance is provided by this product.
It is impossible for them to break.
An excellent value for the money. There is more economical production of steel caps than composite toe caps, so they can often be bought at a lower price than composite toe caps.
Over the course of time, they do not become weak.
There are a number of styles available in the steel toe range that you can choose from.
It is important to point out that casual steel toe safety shoes are heavier than composite materials, so it is not suitable for workers who do a lot of walking. There has been a continuous improvement in steel-toed footwear and they are becoming lighter and lighter.
A metal detector will be triggered when the shoes are worn. Metal detectors can be extremely inconvenient and annoying if you have to pass through them regularly as part of security checks
It is difficult to keep a person warm during extreme temperatures due to poor insulation. Whenever it is cold, they will get extremely cold, while when it is warm, they will get very hot, which makes them feel greatly uncomfortable.
Summary Table For Both Safety Work Shoes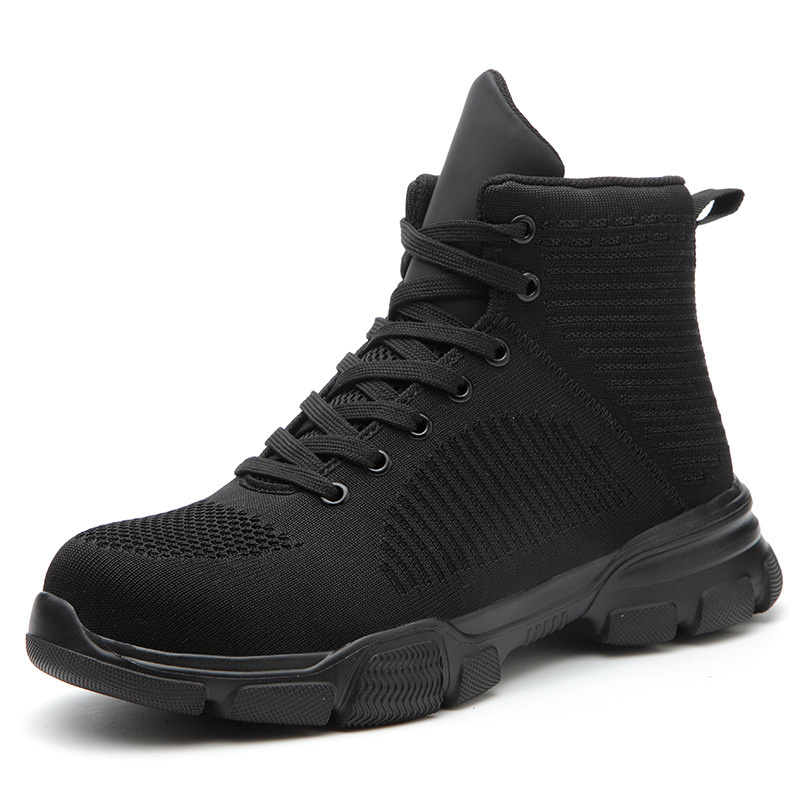 The pros and cons of each shoe have been gathered together for you here, so if you are trying to decide whether or not to choose a steel or composite toe cap, we have provided you with a helpful table summarizing the pros and cons of each.
Pros

Cons

Composite Toe Caps

Ÿ Not sensitive to either cold or hot

Ÿ Do not trigger the detector alarm

Ÿ Lightweight

Ÿ Perfect to sport style work

Ÿ Do not conduct electricity

Ÿ May not be as strong as steel toe caps

Ÿ Limited shoe styles and shapes

Ÿ High priced due to high-tech production

Ÿ May be weakened after a long time of use

Steel Toe Caps

Ÿ Strong for protections

Ÿ More durable

Ÿ Cheaper due to the standard production process

Ÿ Can be fit in different styles/shapes of shoes

Ÿ Heavier

Ÿ Easy to trigger detector

Ÿ Make the wearer uncomfortable in an extreme condition
To Conclude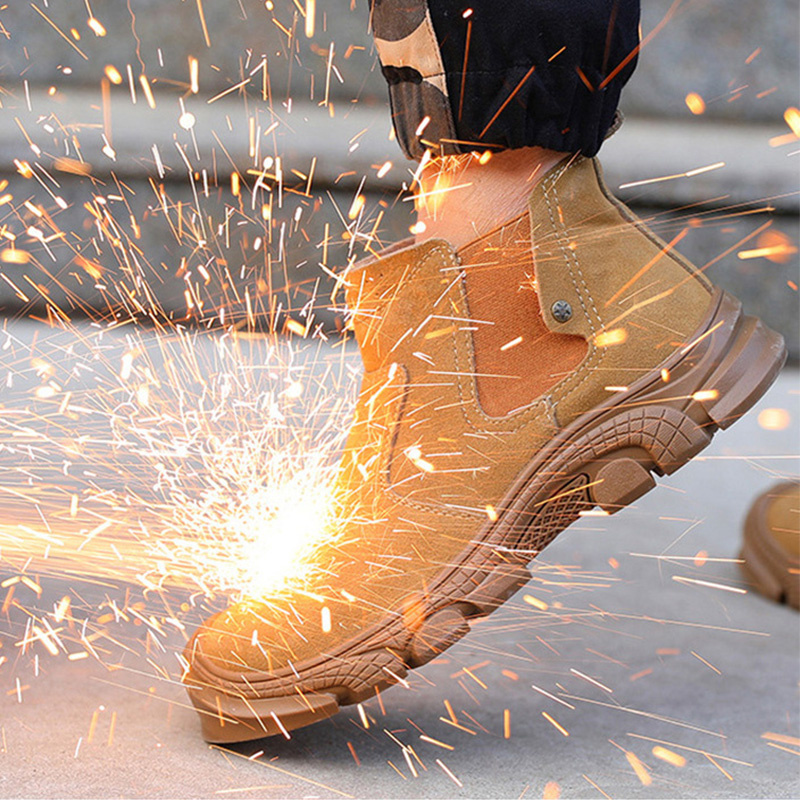 In order to make an informed decision on whether steel or composite toe caps might be the best safety work shoes for you to select when choosing safety boots, we must keep in mind that both steel and composite toe caps have all been tested and have met certain standards.
Shortly put, they are all fully compliant with a set of standards, and it is very important to keep in mind that it is very important that you check that the specification you need is exactly what you need.
As a whole, each of these two types of safety shoes has its own advantages and disadvantages, as well as the type of work environment for which they would be the most suitable.
Therefore, it might be very difficult to determine which one would be better for you without taking into account the type of work you do and the type of work environment that you are normally exposed to.
After reading this article, if you are yet uncertain about which one you should buy based on the information you have been provided, we recommend that you consult with your supervisor or employer who should be able to provide you with the right decision for proper work protection.