When it comes to wigs, there are so many different types and styles to choose from. It can be overwhelming trying to decide which one is right for you. But don't worry, we're here to help! In this article, we're going to be discussing the difference between lace front wigs and headband wigs.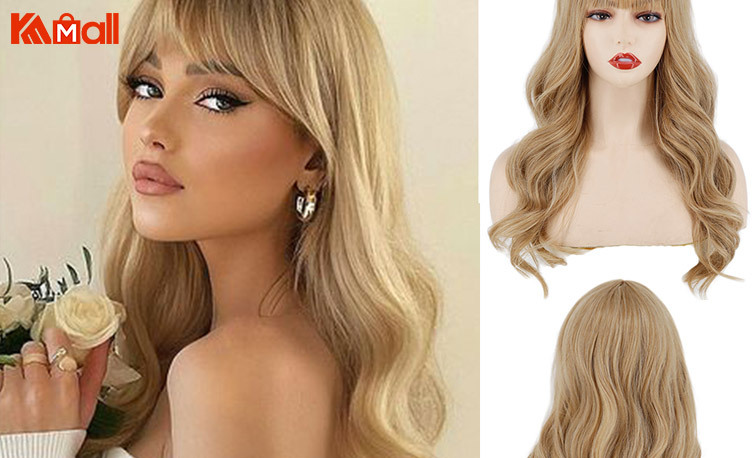 Why You Need Hair Wigs
The majority of people do not spend a lot of time worrying about their hair on a daily basis since they do not have the time. People who are students, those who work in the office, as well as those who are housewives, don't have the time to care for their hair because they're so busy.
When it comes to maintaining the hair and styling them, it can be a real challenge. It is already a very busy life and hair should not be the one to add to the load by adding yet another burden to your already overburdened life.
The only thing you need to do is to get a hair wig that is of high quality, either a synthetic wig or a human hair wig. You can choose between both types of hair wigs in order to achieve your desired hairstyle.
There is nothing artificial about it, and it makes you look more beautiful and more confident as you wear it. Various types of hair wigs are available in the market today. Among the most popular categories of wigs are lace front wigs as well as headband wigs. Depending on your preference, you can grab the design of your choice.
The Lace Front Wigs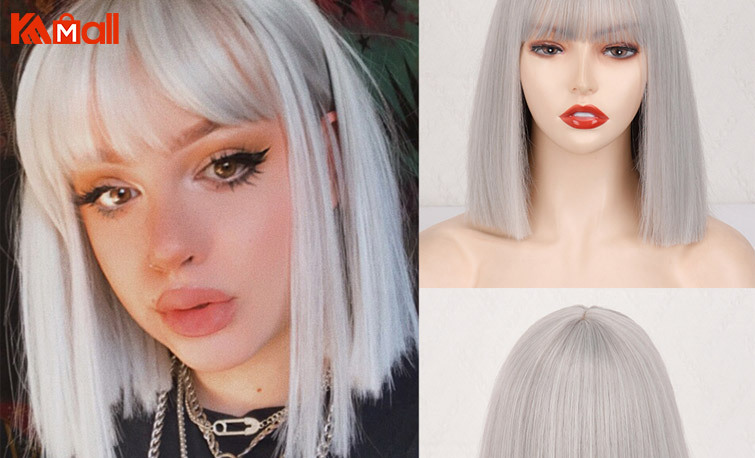 There is no doubt that lace front wigs are one of the most popular products on the wig market. It is a wig that has a scalp made up of lace, and it has hair strands that have been sewn into the lace.
If you are wondering why you need to have a lace frontal wig, then the reason is to mask all of your insecurities related to hair, which means you will not have to worry about baldness or a lack of volume in your hair.
With lace frontal wigs, there are tiny holes in the skin that allow the scalp to breathe, which aids in preventing allergic reactions. As a result, the hair becomes so much more comfortable to wear.
As compared to other headpieces circulating around the market today, the wig, particularly the human hair lace front wig, is one of the most comfortable wigs on the market today.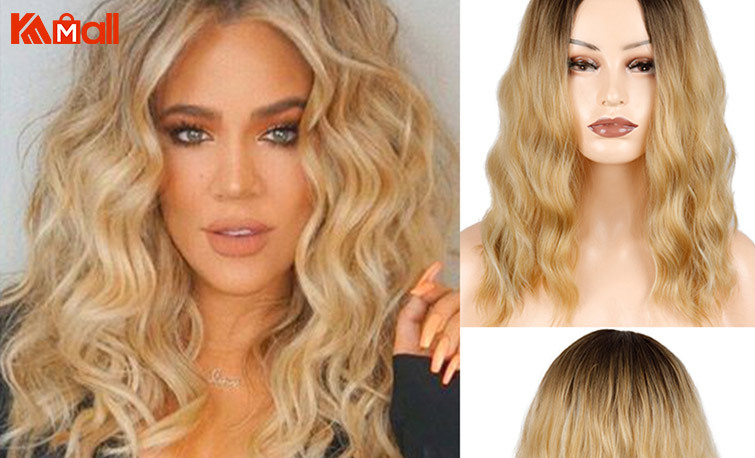 In general, it is used mainly by professionals on a high level. Professionals use them when they want to begin the game with models and actors when they want to introduce the characters to the audience.
The only thing it does is add a whole new look to your whole appearance. Along with that, it will also cover up any areas of your real hair where you lack volume.
Benefits Of Lace Front Wigs
You can achieve the most characteristic result by wearing this type of wig. This provides you with a completely undetectable completion, a practical hairline, and even a surprisingly moderate cost for all of this. Even full lace wigs are easier to put on and take off than other types of wigs due to their simple design.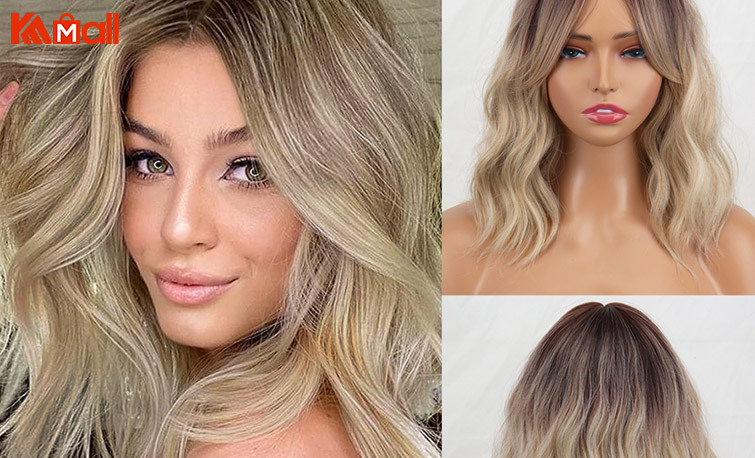 A lace front wig is one of the best pieces of hair you can wear if you dream about having a characteristic hairline. A wig is typically hard to tell that it is a wig as the hair looks so natural.
It is true that this regular result is a sure supporter for any wearer, and in addition, this is also a sure supporter for those who experienced going bald at some point in their lives.
If you wish to be able to disguise your hair underneath, then lace front wigs are the best choice for you as they are protected to wear and can even help you achieve this. A lace front wig provides a great choice of different colors to select from, so you can easily change around your look simply by applying one of these wigs, like curly lace front wigs.
Headband wigs
There are many types of wigs available on the market but one of the easiest to wear is the headband wig. This product is perfect if you are looking for something to use on a regular basis.
People who are in the modeling industry will find that headband wigs are perfect examples of what people should be wearing.
People in the modeling industry are highly dependent on these as it provides them with the opportunity to conceal their hair insecurities with just a few seconds' efforts. These wigs are extremely important for people who are familiar with wigs.
For people who suffer from extremely bald foreheads, this is the perfect solution for them. You will be able to get extremely thick hair as a result of it. This is the best looking thing you have ever seen.
In addition to this, it is also a great option for people who are satisfied with the length of their natural hair and wish just to add a little bit of volume to it. If you are looking for something to grab, then this would be a great choice.
Several of the headband wigs are really safe to use as it doesn't require any glue to be applied in the process of attaching them to your head. In this case, there are clips attached to it so that it can be easily clipped on and taken with you wherever you go.
If you are looking for volume for your hair but are satisfied with the length of your natural hair and only want a wig that gives you volume, a headband wig may be just what you are looking for.
Benefits Of Headband Wigs
A major advantage of this wig type is the fact that it is both quick and easy to put on. Whenever you are on the lookout for something to upgrade your usual look with some new headbands, giving you a regular look that is different, then this is the wig you should consider buying.
A major advantage of this wig type is the fact that it is both quick and easy to put on. Whenever you are on the lookout for something to upgrade your usual look with some new headbands, giving you a regular look that is different, then this is the wig you should consider buying.
Would it be beneficial to you to wear a headband wig if you had a reason for doing so? Getting this wig does not require any pins or paste to be used while in the process of putting it on.
In spite of the fact that the hair is quite delicate, the wig is comfy to wear, so if you wear this headband wig, you will not feel hot as it is breathable. More importantly, cleaning and maintaining them is a very simple task and does not cause a great deal of bother.
Detailed Comparison
Lace front wigs: Wigs are usually made of trim, which usually covers the area from one ear to another, with a thicker but agreeable material in the back segment of the wig.
Headband wigs: As part of the front portion of this wig, various styles of hairbands can be used, which can be worn on the front part of the hair to cover the hairline, as well as to provide a pleasant improving effect. The back is made up of a texture hair cap without any trimming on the sides.
Lace front wigs: The Lace front wig with half-circle trim is extremely lightweight and breathable, as well as having a tone that can match the skin tone of the person wearing it. As a result, a lot of people have trouble seeing the connection between wigs and scalps, which deceives a person into believing that their own hair is their own.
Headband wigs: There is a hairband that is utilized as a part of the material used toward the front part. There are a number of people who disregard the issue of the hairline of the wig because they believe that they only need to wear a hairband to make themselves look more attractive and lively.
Lace front wigs: Considering that the trim is practically imperceptible from the front, it appears to be normal from the front. It is possible to part the hair either in the middle or on the sides. Similarly, you simply add glue to the hairline of your head above the temple, and the wig is attached to it.
Headband wigs: This wig will be brushed back generally because the headband will be attached to the front. However, ever since this wig will have a headband as an accessory, there isn't much of an opportunity for splitting. It is not common to see individuals part their hair in the rear of a headband when wearing one.
Lace front wigs: It has been engineered with the highest level of technology, which makes them lighter, more breathable, and with a more uniform shape and style than other wigs. The wigs have a more inconsistent shape and are liberated in style, thereby a higher cost than headband wigs.
Headband wigs: Due to the fact that this hairstyle has a hairband in the front, it has limitations in terms of styling and you cannot do anything fancy with regard to it. Because of this fact, the pricing of this wig has been somewhat influenced, making it more affordable. It is especially perfect for someone who is on a budget.
Final Words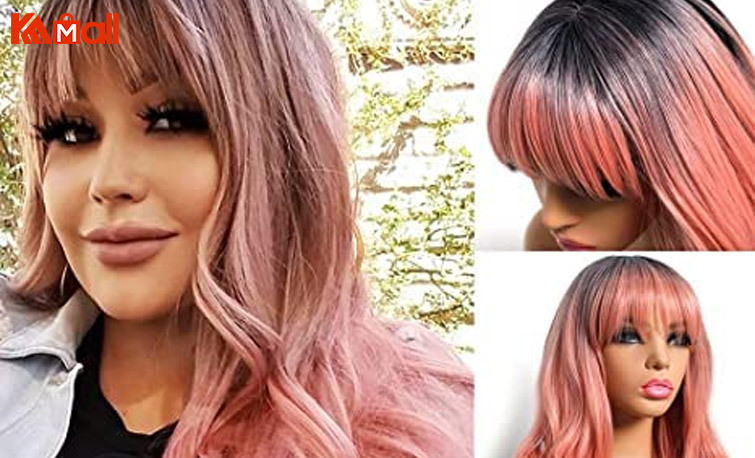 There is nothing more important than having a good hair day now and then. The best day of their lives is when they have a good hair day. Good hair is one of the most satisfying feelings in the world. There is nothing quite like it.
It is therefore advisable to grab the hair wig as soon as possible if you are thinking of grabbing one, either front lace wigs or headband wigs. A high-quality human hair wig is a great way to treat yourself right and to make you feel better about yourself.