Spring and summer are the perfect time to break out the sexy tank tops and show some skin! A tank top is a great way to show off your body. It can also be a great way to highlight your personal style.
When buying a women's tank top, there are a few things you'll want to keep in mind. You'll want to make sure the tank top is flattering, comfortable, and stylish. You'll also want to make sure it goes with a lot of other clothing items.
Keep reading for the things to be checked for the best tank top!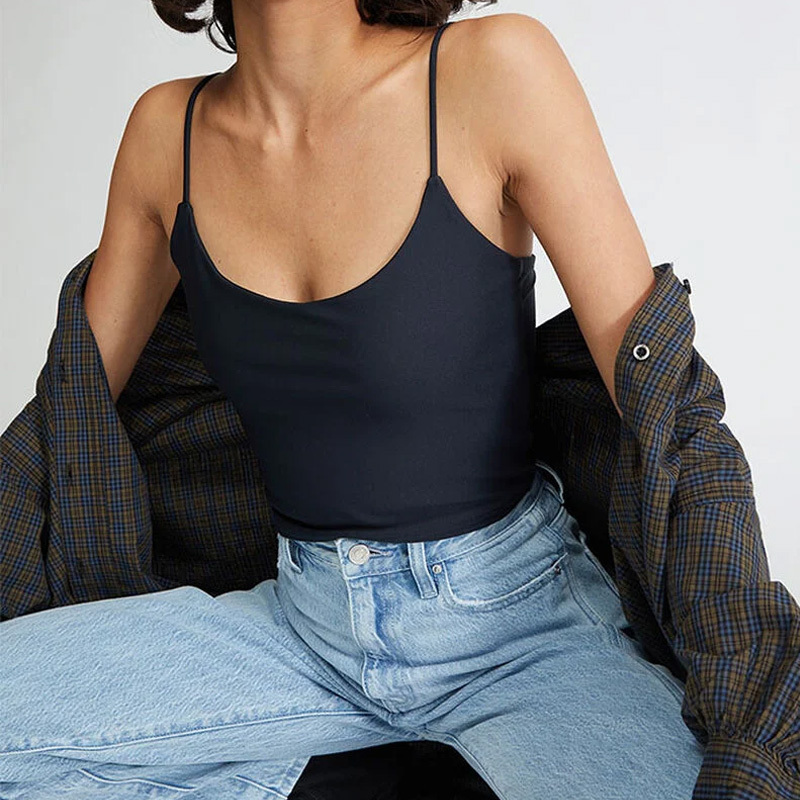 Finding A Perfect Tank Top Is Not An Easy Job
If you are thinking about buying a women's tank top, there are a few things you need to take into consideration in order to get the right fit and quality for your money.
For this reason, you should be sure to keep the following aspects in mind before you go to the shops to ensure that you get the perfect tank for you.
Let's take a quick look at it!
First, think about the occasion. If you're looking for something to wear to the beach, you'll want a different tank than if you're looking for something to wear to a bar.
Second, think about what you want to show off. If you have great arms, you'll want a sexy women tank top that shows them off. If you have a great chest, you'll want a tank that highlights that.
Third, think about your personal style. Do you want a tank that is fitted or loose? Do you want a plain tank or one with embellishments?
Finally, If you plan on wearing the tank with any other piece of clothing, you need to think about it. There are many items of clothing that you can pair with a tank, so make sure you have a few options in mind before buying a tank.
The above information is just a brief overview. Taking your time and reading the rest of this post will allow you to explore it in more detail!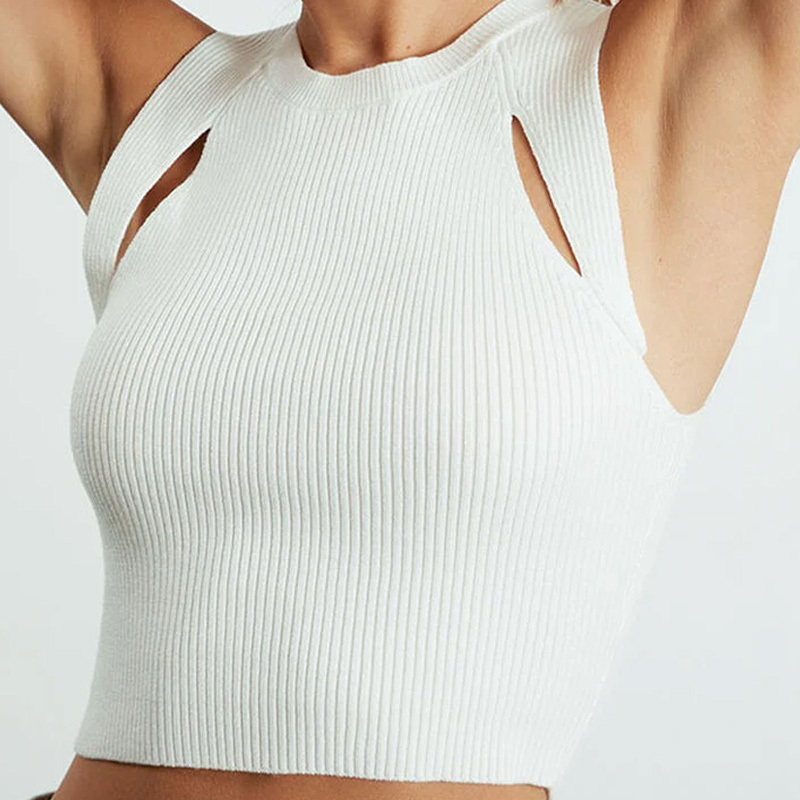 Styles For Wearing
Tank tops come in a few different styles, so finding the right one for you will depend upon your style preference and what type of activity you will be doing, and finding the right one for you won't just come down to looks.
Relaxed fit: Especially in hot weather, this is the perfect piece of clothing to wear every day. In most cases, they're made out of a lightweight fabric and have wider arm holes so that they can breathe as well as possible.
Slim fit: Since they provide a snug fit that won't shift around while you are exercising or playing leisure activities, these are ideal for working out or playing sports. The material they're made of is usually stretchy, like spandex or Lycra, so they can move with your body as you move around.
Racerback: In this style, there are straps that extend down from both shoulders in a shape that resembles a "V". It is popular to wear them both casually and for working out as athletic tank tops. They offer good support as well as being fashionable.
Sleeveless: In technical terms, those are tank tops that do not have sleeves attached to the main body part of the garment. In most cases, they are made from materials such as cotton blends and show off your arms to the most extent.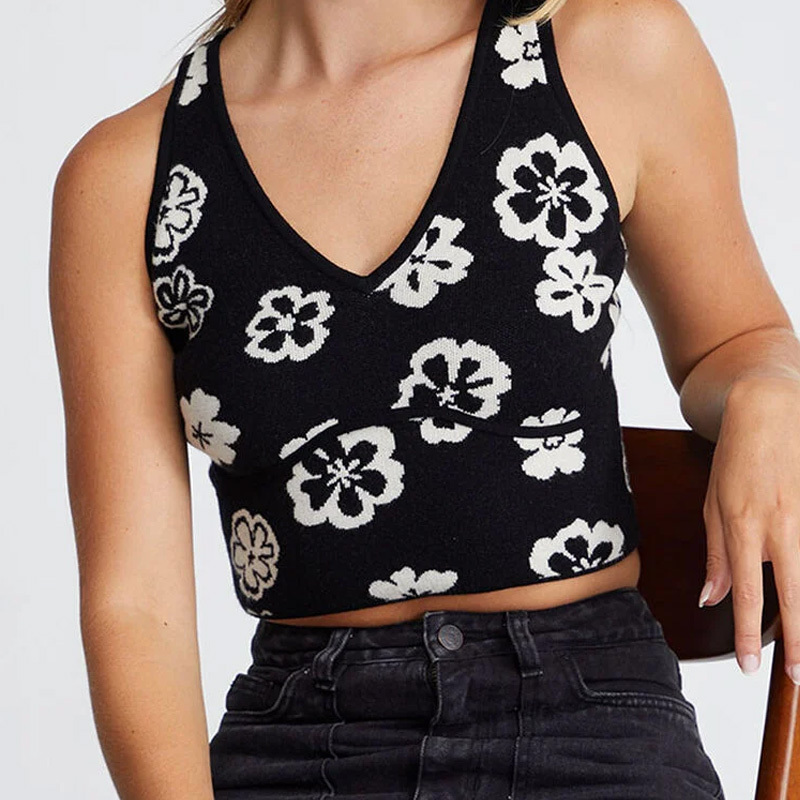 Material For Wearing
A tank top's fabric type plays a crucial role in the fit, comfort, and durability of the shirt, all of which depend on the fabric used in its manufacture. The most popular types of fabric for sexy womens tank tops are cotton, linen, and rayon due to their softness, lightweight, and breathability.
You may need to consider the fabric you choose first if you intend to use the tank top for a particular type of activity, as some fabrics may not be suitable for high-intensity exercise, so you may need to consider this first before you purchase the tank top.
Assuming that you are looking for something you can wear on a regular basis, the material may end up being your most important consideration. When choosing a fabric, you need to make sure that it's both breathable and comfortable, as well as easy to clean.
A good rule of thumb is to always go with COTTON. Besides being soft and absorbent, this material is also easy to wash.
Fortunately, there are plenty of options out there if you're looking for something a little more stylish, such as BAMBOO pieces or even HEMP pieces if that's what you're looking for.
Size For Wearing
The size of the tank top is definitely something you should take into consideration when selecting it. If you wear too tight a tank top, you may find that the style is not flattering, and if you wear a tank top that is too big, you may find the style is too loose.
It is important to check the size chart before buying a tank top, as some brands may have a different size chart than others.
The size you choose should also take into consideration whether there will be shrinkages that may occur after the item has been washed and dried, so be sure to select a size that will still fit after you have washed and dried it.
The question is, how can you make sure that your tank top is the right size for you?
Measurement For Size
Shoulder span

- Put your feet together and stand up straight with your arms down by your sides. Consider a line that rises straight from each armpit as if it were a straight line.
Between these two imaginary points at the top of the back of the shoulders, measure across the back of the shoulders. Using this measurement, you can determine the size of your shoulder.
Bust

- As you stand in a relaxed manner with your arms down at your sides, avoid sucking your stomach any more than what is normal in order to prevent your chest from rising.
Measure your bust circumference at the fullest point at the top of your shoulder blades with a measuring tape run under your arms. Your bust measurement is what you see here on the tape.
Waist

- As you stand, make sure to keep your stomach relaxed, and try to avoid sucking in so much air that you just don't need to. At the narrowest part of your waist, measure the circumference of your waist. Here is a measurement of how wide your waist is.
As soon as you have taken your measurements, the next thing you should do is look at the size chart of the tank top you're interested in to determine what size you should go for.
Find the measurement that is related to yours and compare it with the size of the garment according to each of your measurement figures.
Size up

- If you're in between sizes or if you're not sure which size will fit you the best, it's always a good idea to go with the bigger size, but remember to try it on first to make sure it won't run too small.
As a general rule, if you have an oversize tank top, it will always be possible to moderate it by taking the large part back in. however, if you choose an undersized tank top, it will be much harder to alter it and make the small part bigger!
As long as you keep these numbers of each body part in mind, it should be a piece of cake to find the perfect bra tank top.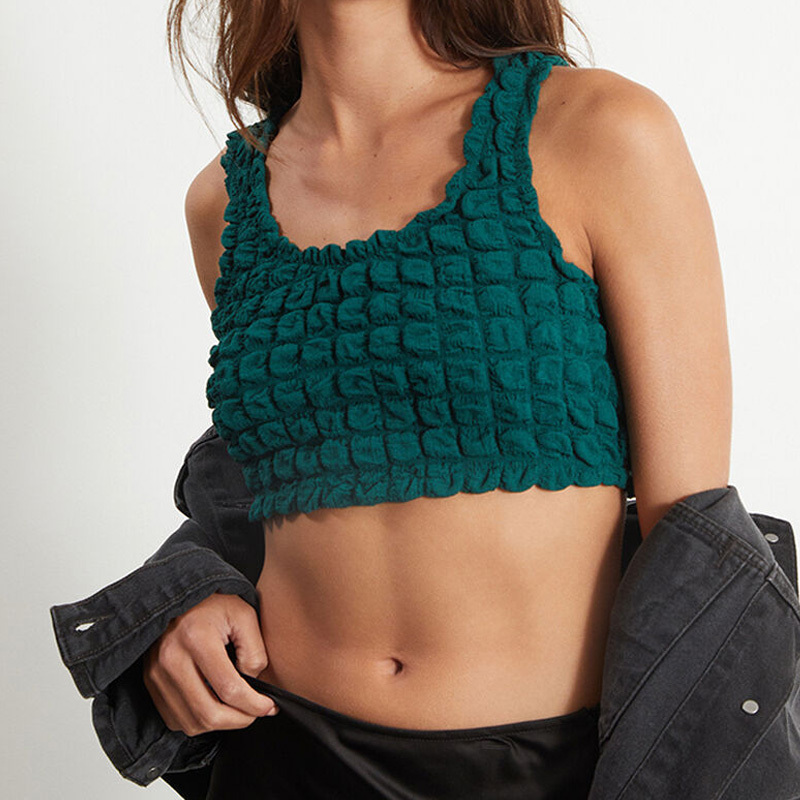 Make Your Tanks Under Control
We need to stress the importance of moderation at this time. In other words, you shouldn't expose more skin than what is meant to be covered by the tank top. In particular, PLEASE DO NOT EXPOSE YOUR BOOBS/ NIPPLES AT ANY TIME!
Your tank top's armholes shouldn't extend beyond your first rib line when it comes to the size of the armhole. As well, the neckline of your tanks should end at an angle that is higher than your pits' latitude.
Price For Wearing
Tank tops come in a wide range of prices, but it is important to keep in mind that costs do not always reflect the quality and that a higher price may not necessarily mean a better product.
Make sure you are choosing a tank top that fits your budget, but also make sure that you are considering the other factors on this list to make sure that you will get the best value for your money when choosing a tank top.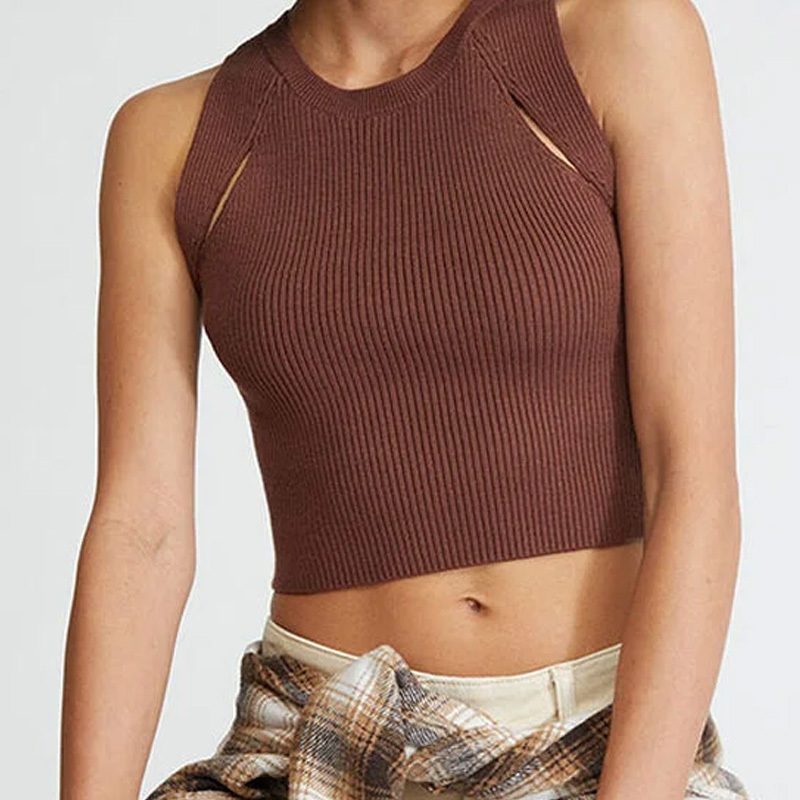 Final Words
There are a couple of things you have to remember when picking out sexy tank tops for women: have confidence, feel self-assured, and make sure you choose them purposefully. Whenever in doubt, choose super clean colors and a relaxed fit to ensure that your tank top is undoubtedly a statement piece.
You may need some extra planning and a bit of courage to pull off thematic combinations, such as a nautical, bohemian, or country style, but if done right, they will add a whole new dimension to your summer dressing.