People used to think that a sexy swimwear was not decent for women and most people considered that wearing a bikini was too bold and immodest, while nowadays people's thoughts about bikini swimsuits are complete reversals from earlier.
Make choosing bikini swisuits an easy thing
Some ladies may find it tricky to buy a new bikini swimsuit for themselves, but just take it easy, picking a new bikini swimsuit should not have to be a problem. Here is my advice on get yourself a suitable bikini swimsuit and I wish that can help you.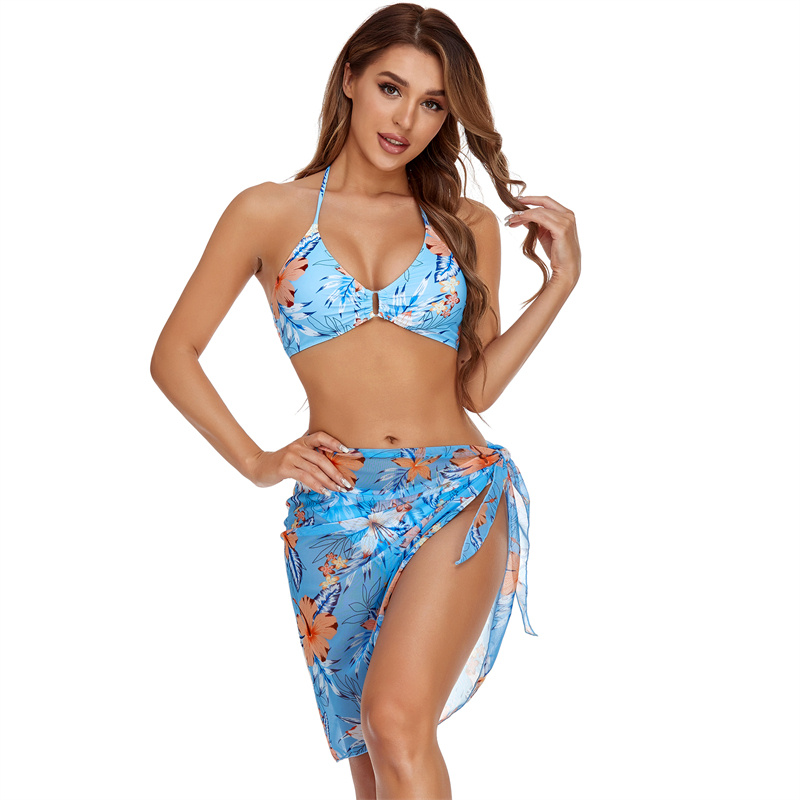 Consider the size firstly
Let's put the style and pattern of a bikini swimsuit aside at first, the most important thing of choosing a bikini is choosing the right size.
Wear bikinis swimsuits in confidence
If you wear a bikini which is too small, you may probably be dug or cut and that is not comfortable so you will have to constantly adjust your swimsuit. Besides, don't think that a larger size bikini will give you more coverage. If you ear a bikini that is way too large, it will not support you properly.
You don't need to be slim to wear a bikini and you don't need to force yourself to be slim. Don't wait until you have the perfect body to put on a bikini or a swimsuit. For a large bust, you need to pick a bikini which have proper support and coverage.
A bikini swimsuit that is straight across cut at the top of your swimsuit with wide set straps may be your top choice. Generally speaking, the hips are usually wider than the waist and bust. The bikini swimsuits that fit pear-shaped most is the suit having some details at the top, like ruffles or some eye-catching patterns and choose the bottoms with simple color. Hourglass shapes usually have a small waist, and the measurements of the hip and bust are nearly the same. So a string bikini is definitely made for hourglass shapes.
Classic bikinis will never be wrong
Classic bikini bottoms like the black sexy swimwear are a timeless style that offers a clean look while offering a comfortable fit and excellent bottom coverage. Luxurious classic solid colors or patterns and vibrant colors fill the classic bikini bottoms collection, giving you plenty to choose from. If you prefer a little less coverage, try one of our trendy bikini bottoms with a low hip position.
Fold over bikini bottoms are perfect for women who want extra adjustable coverage at the waist and a hip fit. These folded bikini bottoms are perfect for pairing with a bandeau or halterneck bikini top to add style to your holiday look. At Kameymall, we stock a wide range of folded bikini bottoms in a variety of colors and patterns.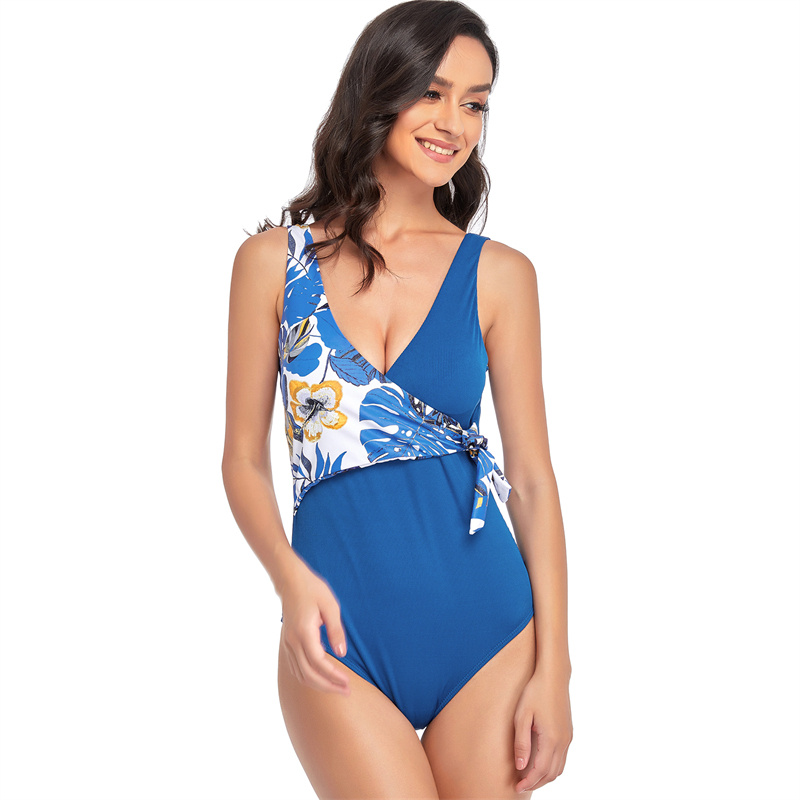 The lace up bikini bottoms are great for strengthening the hips and offer adjustable coverage for an ultimate comfortable fit. The tie side features a variety of designs, such as a thin lace tie that pairs perfectly with a triple bikini top, and a wide bow tie with stylish hardware detailing. The thicker strapped sides will help shape and strengthen the hips without compromising on style. Each figure has a tie side, and at Kameymall we can help you find the right fit.
Picking bikinis swimsuits according to the body type
Wearing your favorite stylish high waisted cheeky bikini, enjoying a delicious coconut on the beach is a great treat. Unfortunately, choosing a bikini isn't as enjoyable as playing at the beach. So here are some tips for choosing a bikini that I hope will help you make bikini shopping an enjoyable experience.
What is your body type?
Before choosing sexy bikini swimwear, it is important to figure out what your body type is. Generally speaking, we can divide the discipline types into four types. The first is called the apple shape. An apple shape has a larger belly and thinner legs and arms. The apple shape describes the top-heavy female body. People with this body type usually have wider chests and waists. So a backless bikini or tank top bikini might be the best option for an apple shape.
The second body type is called the hourglass type. String bikinis are definitely suitable for those with an hourglass figure. The hourglass shape has a smaller waist, and the bust and hip measurements are almost the same. A lace-up bikini accentuates your curves and draws more attention to your waist.
The third is called the athlete shape. People with athletic body types tend to combine broad shoulders with a straight waist. A frilled bikini will be the best match for a sporty figure. Wearing a ruffled bikini helps draw attention to long legs.
The last one is pear-shaped. A pear shape is used to describe women with wider hips, smaller breasts, and narrow shoulders. To balance it out, your goal is to shift your focus away from your hips, so you can opt for an undergarment bikini.
No matter what body type you are, a bikini can be your fashion statement. If you know which bikini is best for you, you can visit Kameymall to browse the variety of bikinis and pick your favorite.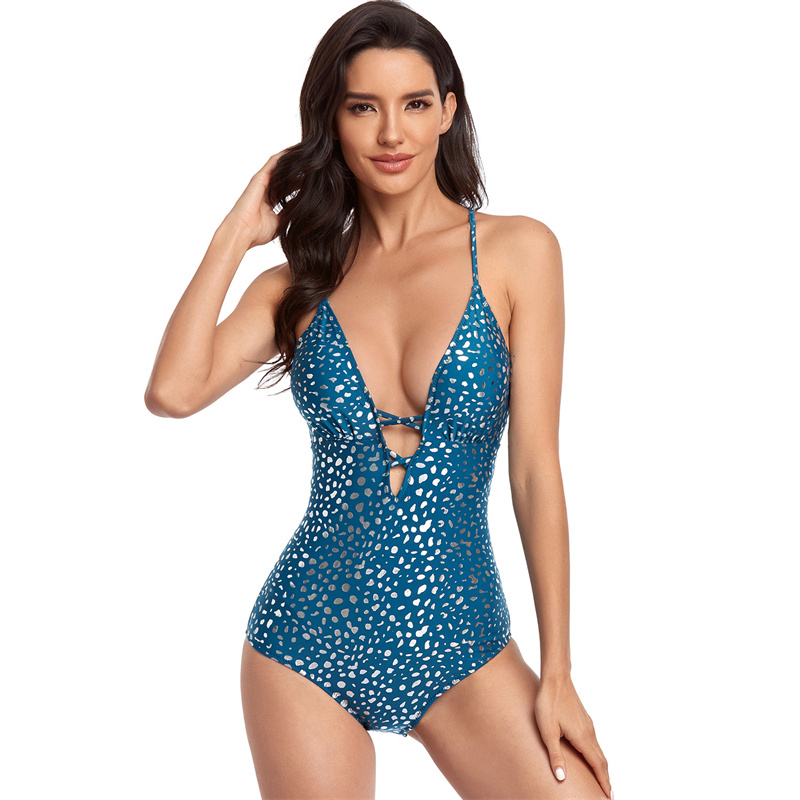 Detailed recommendations
Nowadays, there are so many options for bikini swimsuits like sexy thong swimwear and more on the market, while it makes some women feel more tricky to pick a suitable bikini swimsuit even if they have already known what body type they are.
Now people are more likely to choose bikini swimsuits with the help of the classifications of body types. If you are the apple shaped body, you may be broader in the bust and waist with narrow hips. If you belong to this type of body, which bikini swimsuit will match you?
A fitted bodysuit can really help to contour the large waist and cover the midsection. So when it comes to a one-piece swimsuit, you can look for designs with bold shapes and details around the hips and neckline, and a darker middle to minimize larger waistlines. Besides, you don't need to be afraid to try some swimsuits with ruffles at the waist as ruffles are a great way to hide unwanted bulges.
With bikini bottoms, your goal is to add curves to your narrow hips and curves to your wide waist. Retro high-waist bikini bottoms are a great way to flatten your belly. If you have a flat belly, the light horizontal waistline bikini bottoms with side ties will accentuate the curves of your hips and hips and draw the eye to your slender legs.
You want to accentuate your legs and feminine curves, not hide them, so avoid boy shorts with slender hips and short legs, especially if you have a big belly. The worst swimsuits for an apple figure are those that draw attention to your waist, like a one-piece swimsuit with a striking color or pattern around the midsection.
You can see various kinds of bikini swimsuits on the market, which make choosing a bikini swimsuit more difficult. Do you prefer one-piece sexy swimwear? If your bodies are wider at the hips, with a smaller bust and narrow shoulders, you may belong to the pear body type, then which kinds of bikinis will suit you most?
If you're a pear shape, you will find that many one-piece swimsuits are too tight underneath or too loose on top. If you're struggling to get the right fit, you can try a tankini. There are plenty of great one-piece options out there, so you can look for designs with dramatic necklines and top details, as well as lots of coverage underneath. Swimsuits that combine light colors and patterns around the chest with light and dark colors around the waist can also be your top choice.
People with pear shaped often have small breasts, so you can make the most of what you have and have a lot of fun. Strapless bandeau tops are perfect for pear body type, while padded bikini tops with bold patterns, silhouettes and necklines are perfect to accentuate the natural curves of your bust.
High-waist pants can also cover the hips and buttocks while accentuating the waistline. When it comes to bikini bottoms, a high waistline is more flattering and also helps to lengthen your thighs. If you prefer the extra coverage provided by surf shorts or swim shorts, you should not choose boy shorts to fit wider hips.
For our smaller chested friends, the smaller bust size of a bikini can be a big plus. You can opt for more stylish cuts because you can move around without worrying about popping, you need less support, and so many different styles of bikinis like a high waisted cheeky bikini, will look great on you.
To enhance the bust, you can opt for ruffles, push-up styles, lace-up details and embellishments, perfect for adding attention and creating a fuller effect. If you do not like the bikini swimsuit with the ruffle and other embellishments and you are perfectly comfortable with your size, bandeau, triangle and turtleneck tops are perfect for your petite figure.
We posted our best bikini picks for small breasts above, but what about people who have bigger breasts? Today, we are paring that down to our favorite ideals for those with a little more on top. Wearing a bikini swimsuit can be a great way to show off your assets when you have bigger breasts, but it is a little harder if you want to cover them up and opt for a supportive style.
Fortunately, whether you want support or emphasis, we have put together the best of things. If you have larger breasts, choosing a bikini top which can support your breasts can make you feel comfortable and look good.
Feeling good about your body is the key to looking good in bikini swimsuits. The best sexy swimwear for you is the one you're wearing it with confidence.