The forward roll is one of the basic movements in gymnastics on the mat. Students learn this material to improve their balance and spatial orientation, and to develop flexibility, dexterity and coordination. However, certain difficulties are often encountered in the teaching process, such as the position of the student's head, the lack of fullness of the body mass, incoherent movements and other problems.
The body parts of the forward roll are in the order of the mat: back head, neck, shoulders, back, waist and hips. However, if you want to practice forward rolls, I recommend that you have at least one air track mat as it will keep you safe while you are exercising and it is very flexible and perfect for this type of exercise. In the next two articles I will show you how to practise front rolls.

Head down with the pillow bone on the mat
Problems: not sufficiently low with the forehead or the top of the head on the mat.
How to practice: Use the method of giving students headgear to solve this problem. Students will naturally lower their heads and find the right part of the air track mat for the protection of the headgear. This helps to keep the student's neck safe.
Note: This is suitable for the initial stage of teaching forward rolls, and can be removed when the student's head is able to find the right part of the mat successfully.

Sandbag clutching
Purpose: To master the action of closing and clamping the knee joints during the forward roll.
Exercise method: Clamping the sandbag between the two knees effectively prompts and limits the wrong movement of the knee joints separating during the forward roll. Protects the knees and lower back from injury.
Note: Make appropriate equipment choices in conjunction with the equipment available to the school. For example: sponge bags, handkerchiefs, rolled short jump ropes, etc.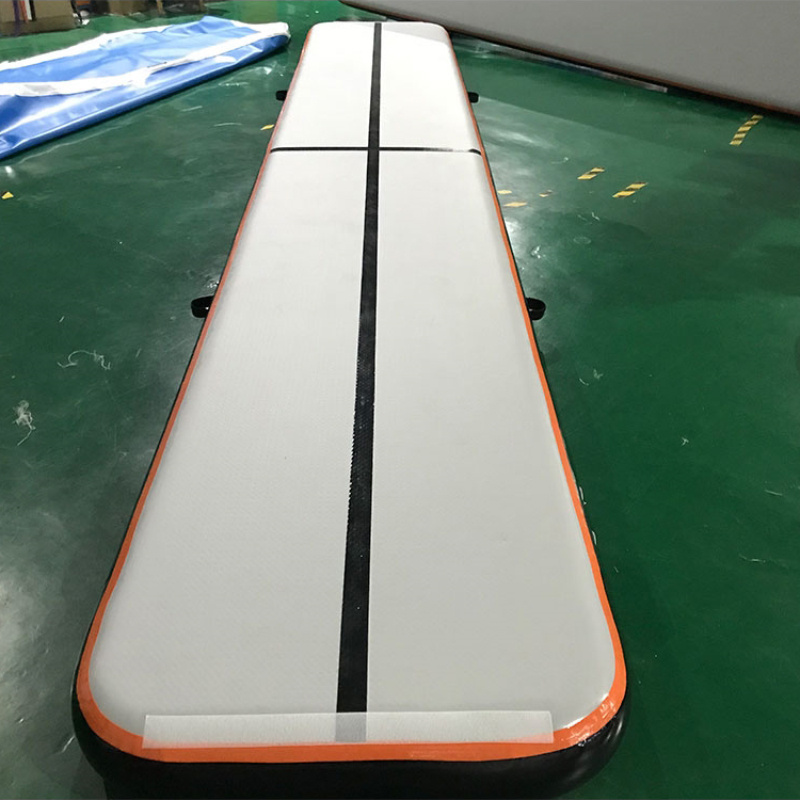 Recommendations
Many people wonder why I should choose the air track mat instead of a traditional gymnastic mat. In fact, the air track mat has many great advantages, such as it's more convenient because it's inflatable, so it's easy to store and carry! What's more, it has many features and even gives you the opportunity to experience water yoga. If you want to buy the air track mat, Kameymall will not disappoint you. If you want to continue learning how to practice front tumbling, stay tuned to our articles.