Air track mat, sometimes it known as Taekwondo somersault mat. The origin of this Taekwondo somersault mat is also very simple. The Taekwondo somersault mat can be used after being filled with air. The more elastic air track mat can make your somersault more convenient and safer during training.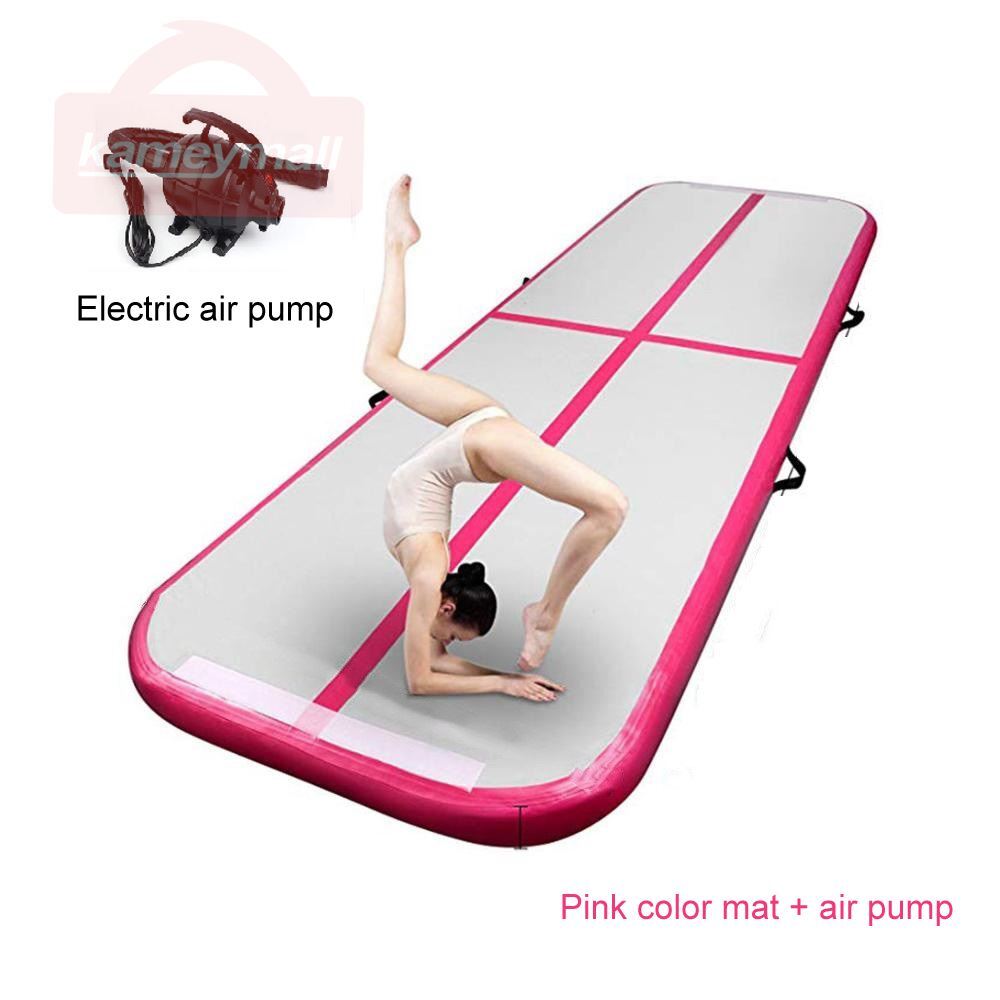 Made of advanced materials

The inflatable air track mat is made of durable materials. They are double-coated, waterproof, airtight and odorless. They can be used indoors and outdoors. The aerial track can also be used as a yoga mat to relax on after get off work. When you practice yoga, you can enter the state faster and improve the effect of practicing yoga.
Offer enough bounce
As long as you buy a gym mat, you can safely train jumps and flips without worrying about landing too hard. It provides great bounce to give you more air and power for your jumps. The pressure can be changed simply by adjusting the elasticity of the . At maximum pressure, the air track mat can feel stiff. Conversely, if you lower the pressure, it will be more flexible and softer. One of the ways to use your mat properly is to find the right pressure.
The air track mat also softens the landing to keep you safe when you're not on your feet. Just remember not to try to jump onto the mat from a height, as it is not exactly the same as the landing track.
Why should you choose training mat from Kameymall
Thanking for reading our blog, if you are considering purchasing an air track mat, welcome to the Kameymall, You'll find mats in a variety of colors, red, blue, green, black, and more. And you will also find them in many shapes, rectangular, round, etc. Choose the suitable air track mat and start your plan.