An air track mat is inflatable mat of which the shape is like a long, narrow rectangle. As you know, air track mats are very common in life. According to their shape, they can be divided into large and small air track mats. Its colours are military green, dark blue, dark purple, etc. In terms of direct experience in use, it can be divided into hard and soft air track mats. The elasticity of the gymnastics mat itself provides active protection for athletes in terms of landing cushioning, dissipating gravity and movement inertia, as well as avoiding injuries and hygiene problems that may be brought about by the athletes' torsos coming into direct contact with the ground, grass or other sites. In short, air track mats are frequently and widely used in regular classroom teaching. Combined with the actual teaching of regular classes, we put the use of air track mats in the process, its authenticity, the value of the use of the law in this generalization, only for your reference and summarise the use of more and better methods.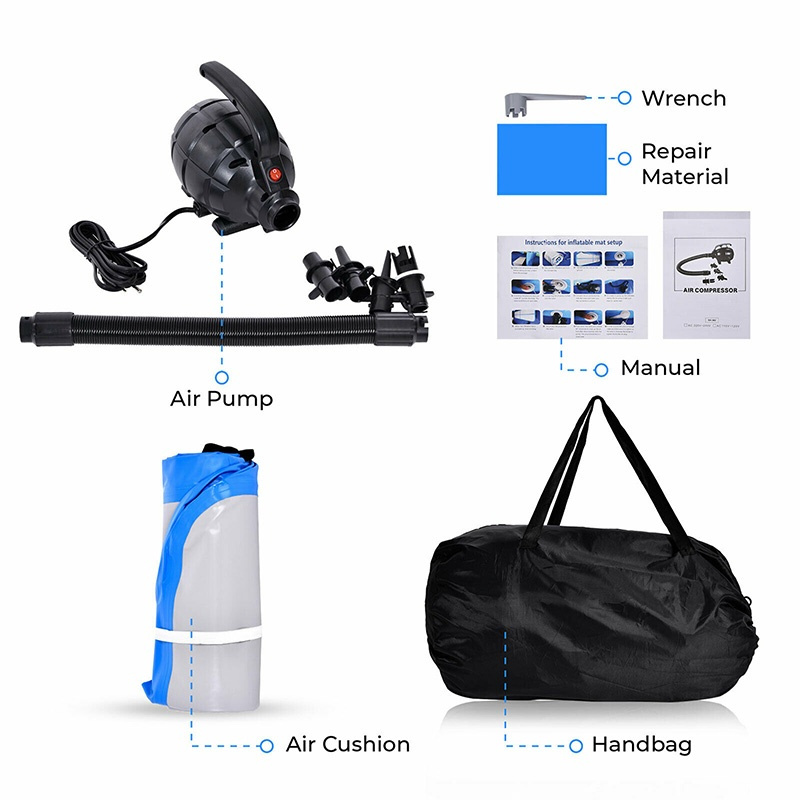 For running

The multi-person, multi-legged, legged race requires a row of large air track mats to be placed at the end of the course to cushion and protect the students; the sponge mats are placed in a variety of effective shapes (pentagram, circle, rectangle, fan etc.) for the students to practice endurance running. The sponge mats are placed vertically and spaced differently according to the stride length of the students, so that they can practise running in large strides or stride frequency training; the sponge mats are placed overlappingly for "S" fast and slow running practice.
Where to buy an air track mat
If you are looking for a new air track mat, I recommend Kameymall which sells a viariety of sorts of these mats of different colors, sizes and shapes. Customers who have ordered air track mats from our shop are very satisfied with the quality and design of our products. We look forward to your visit. Everything we do is served for ensuring that our products and services satisfy the needs of our customers. We struggle to create the greatest products to make clients content.