Zorb originated in New Zealand in the late 1990s. It is a sphere made of high-molecular polymer material PVC. From the surface, zorb is a huge transparent ball. It is divided into inner and outer layers, and the middle of the two layers is full of air. Zorb is a new type of sport that is popular today, but do you know what you should pay attention to when playing a zorb ball? Let's have a look!!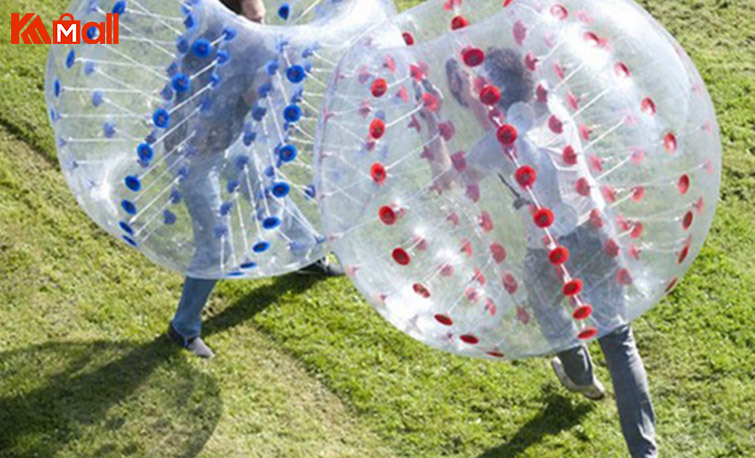 Instructions Of Riding A Zorb
It is necessary to take off shoes or wear special shoe covers when playing, avoiding sharp objects piercing the product during riding.
Check the tightness of the product and the integrity of the stress point before riding it. Do not play it if any problem is found until the problem is eliminated.
Zorb is equipped with special glue and materials for repairing. When the damage to the sphere is less than 3 cm, the user can repair it by himself; if it is more than 3 cm, it needs to be returned to the supplier for repair.
When inflating the airbag of a zorb, do it slowly and carefully, which can effectively avoid the bursting phenomenon caused by overinflation.
When there is a large temperature difference between morning (night) and noon, pay attention to timely deflation or replenishment to avoid damage to the zorb due to excessive air pressure.
How Can I Get One For Trying?
It is obvious that zorb balls are very attractive for those who love adventure or want to challenge themselves! If you want to experience the charm of zorbing, Kameymall, an online shopping mall, is always at your service!