"Wushu", a Chinese character, which equals to self-defense now attracts more and more attention. As one skillful teaching aid, the air track mat, throughout the class, is helpful to ensure the whole physical education class lively, solved the key and difficult points of teaching, and ultimately achieved the goal of teaching well. By doing so, not only students' interest can be spurred, but also the theory and practice of self-defense can be displayed in a vivid and incisive way.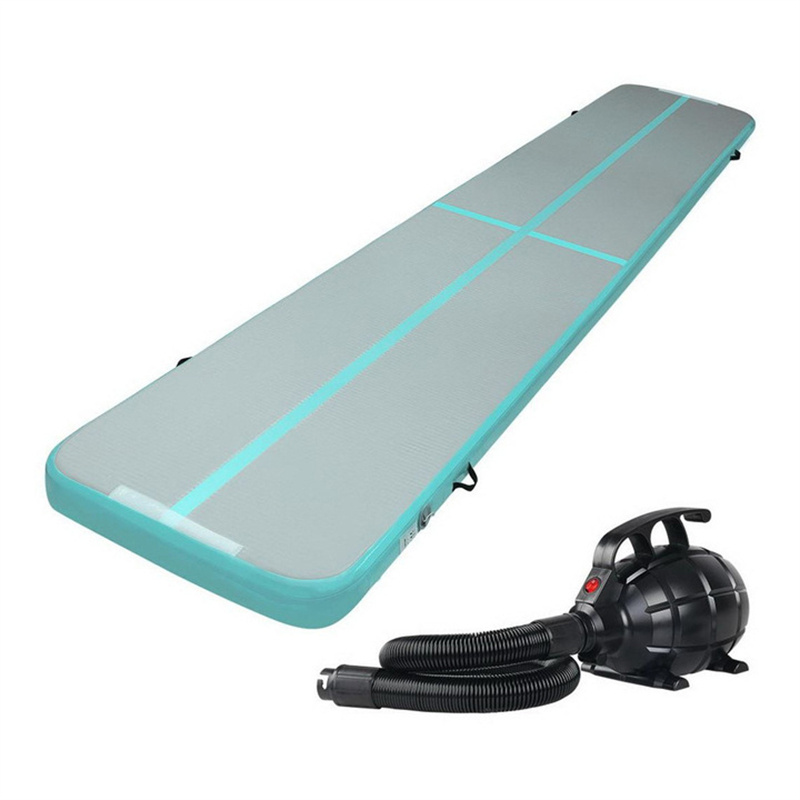 Quality practice
It is a good way to place the air track mat according and encourage students to practice single foot jumping by means of competition. The intention of this quality practice lie in strengthening the practice of supporting leg strength and improve students' balance ability. But there is also a point that deserves our attention, that is to ensure the defined space with different mats one by one, forming the step training ladder. In combination with the teacher's introduction as a lead-in of the theory of self-defense, such as Wushu and Sanda, and the usage of the air track mat which can spur students' interest, students will definitely enter the new stage with eager to try.
Practice of stretching
Group practice, achievement display and other teaching means can all be introduced to this part, enhancing students' awareness of self-display and confidence by showing what they have learned and practiced in the air track mat. Autonomous learning and active exercise can cultivate students' interest and desire for sports, solidarity and cooperation.
Relaxation after practice
Cooperate with each other and relax on the air track mat, such as kneading and tapping students' muscle are extremely important to their ability. Since the both the supporting legs are heavily loaded during the learning and practice process of class, such the cooperation and relaxation can not only enhance the friendship between students, but also bring the effect of relaxation. Namely, the air track mat can be regarded as a massage bed to ensure students physically and mentally comfortable.
Kameymall boasts the air track mats in various kinds and we promise that all the choices we provided will definitely satisfy you.