Hey there, beach lovers! If you're planning your next beach vacation, then you know that packing the right and sexy swimwear is crucial. But have you thought about what you'll wear over your swimsuit when you're lounging by the pool or walking on the beach?
That's where cover-ups, sarongs, and wraps come in handy! Not only do they offer some extra coverage and protection from the sun, but they also add a touch of style and elegance to your beach look.
In this blog, we'll showcase some of the latest trends and styles of cover-ups or wraps that you can wear on the beach or beyond.
What Can We Get from Cover-ups & Wraps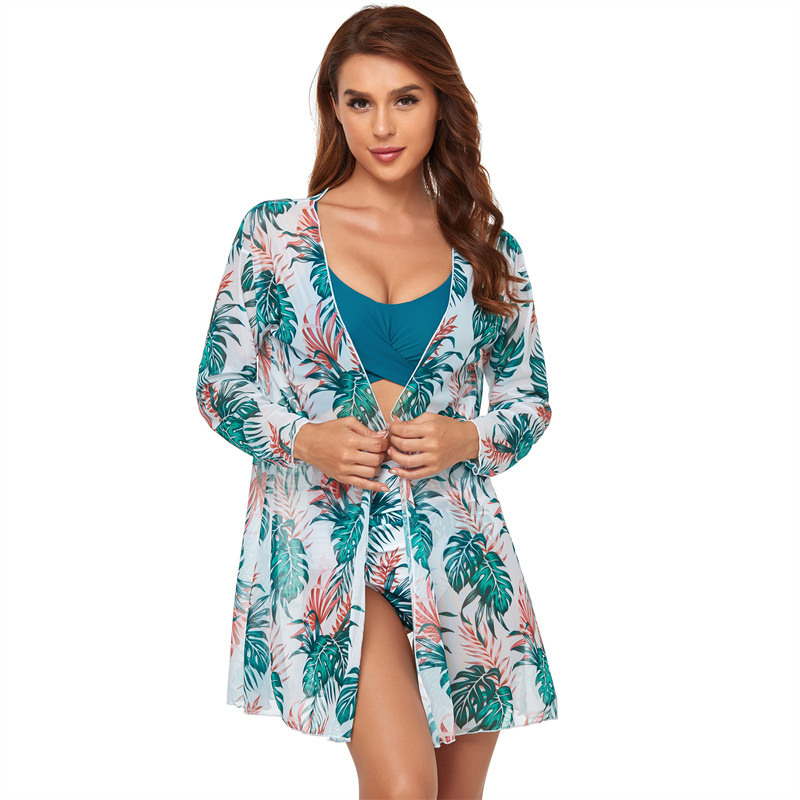 What is the need for covers or wraps if we already wear swimwear? Isn't swimwear enough to cover us up? There is no doubt that wearing a wrap has quite some benefits for us, which we can obviously enjoy as a result.
Cover-ups or wraps can provide an additional layer of sun protection for the skin, which is especially important when spending long hours in the sun.
With the harmful effects of UV rays, a cover-up or wrap can offer extra coverage for the arms, shoulders, and torso, preventing sunburn and other skin damage.
Wearing those layered swimwear garments can offer modesty to women who may prefer a little more coverage than just a swimsuit.
This may be particularly relevant for women who come from more conservative cultures or who are in the company of family or friends. A cover-up or wrap can give women the comfort and confidence they need to feel their best while enjoying their time at the beach or pool.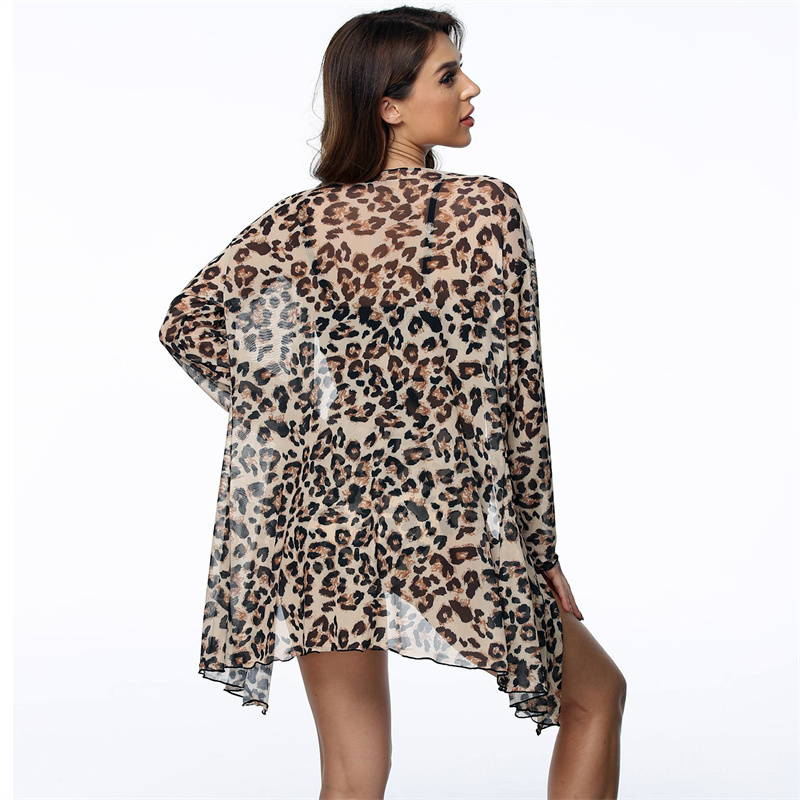 Versatility is another highlighted element of women's beach or pool outfits, for instance, sport swimwear. They can easily transition from the water to other activities, such as grabbing lunch, walking around town, or even going shopping.
They can be worn over swimsuits or as standalone pieces, depending on the style and preference of the wearer.
Additionally, they can be a great way to express personal style and make a fashion statement. They come in a wide variety of styles, fabrics, and designs, from simple and practical to more elaborate and fashionable.
Whether it's a flowy maxi dress, a beachy tunic, or a colorful sarong, women can choose the cover-up or wrap that best reflects their individual taste and personality.
Overall, cover-ups or wraps can be a practical, comfortable, and stylish addition to any woman's beach or pool outfit.
What Are Our Choices for Cover-ups & Wraps
Let's dive in a little bit deeper and see what we can do to make this summer's vacation a fashionable one, with some stylish swimwear statements!
Short Beach Wrap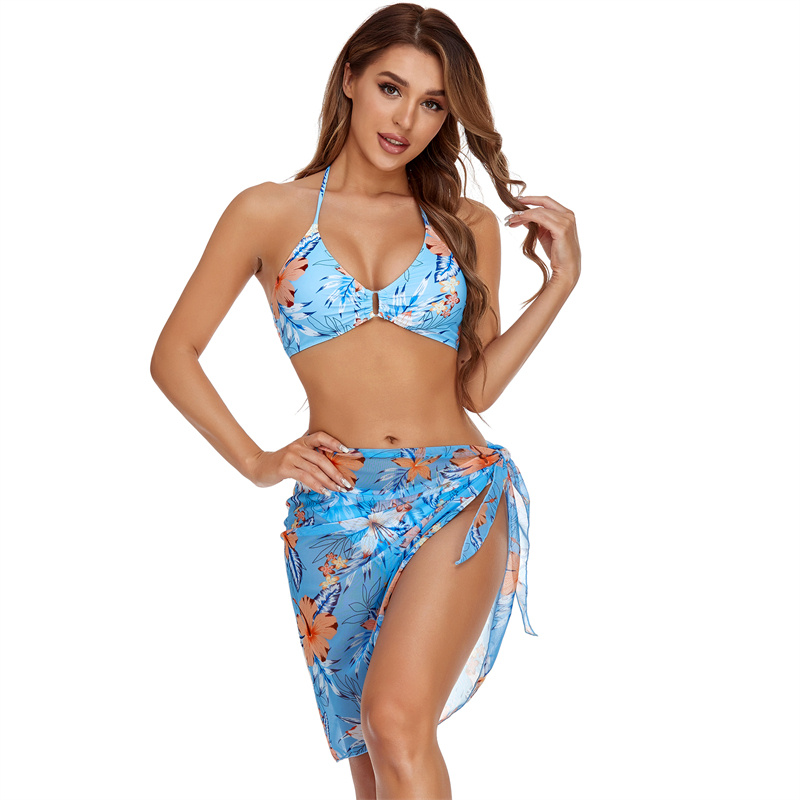 In addition to being made of soft, breathable polyester chiffon fabric, this beautiful little beach wrap can be found in a wide range of pretty colors and eye-catching patterns to suit your style.
There is no doubt that there is something adorable about this little sarong with a lightweight and quick-drying design, plus it is translucent and not at all constricting against your skin. When you want to wander along the coastline, you still have a modest covering to hide behind.
With its easy-to-wear design and easy-to-tie features, this necktie will become your favorite stylish accessory in no time. If you wear this around your waist, it will help block the sun's rays from damaging your skin.
The cool and comfortable sarong is available in sizes S through XL, so you can choose the perfect size to complement your beach vacation.
Longer Beach Wrap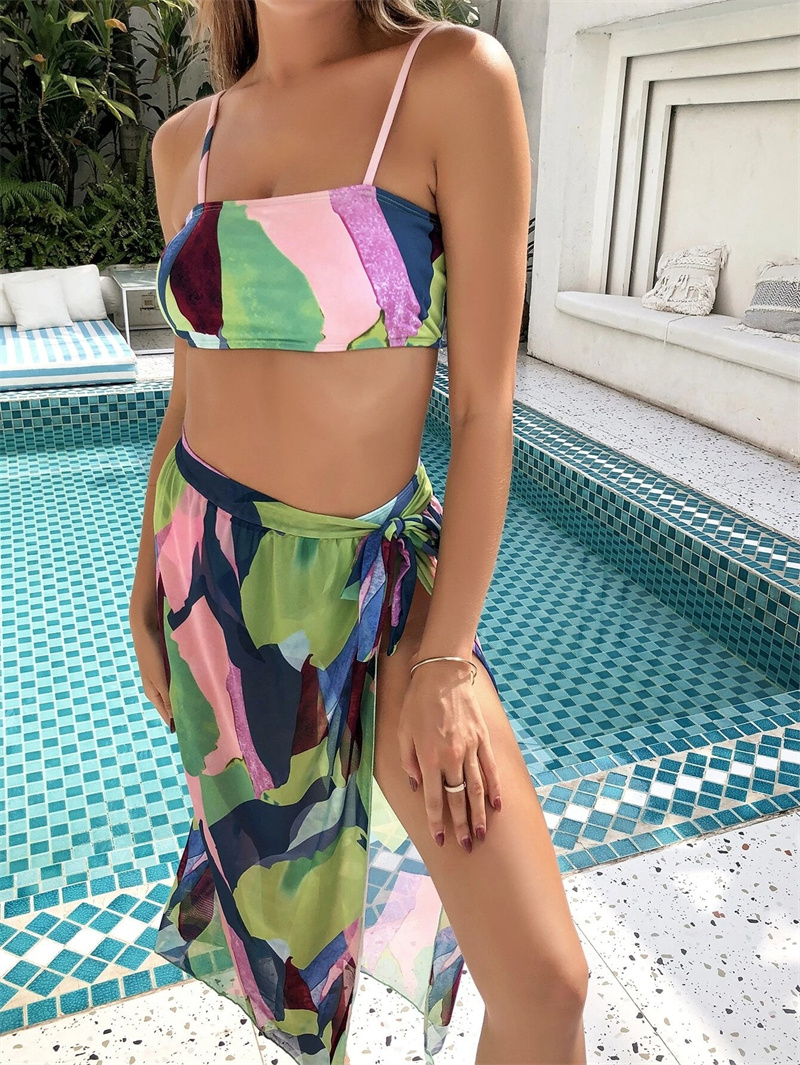 A stunning chiffon swimsuit cover-up that's made from incredibly high-quality chiffon material that is long enough to cover you from waist to toe, this is the perfect piece for your next beach vacation.
You can choose from a wide selection of colors and sizes when you buy this beach wrap for sexy plus size swimwear. It feels soft and smooth against your skin, and the breathable material keeps you cool when the temperature rises, making it the perfect beach accessory.
It features an easy-to-use closure that makes it possible for you to secure this brilliant beach wrap around your waist quickly and easily.
No matter how active you are, the waistband will remain firmly in place no matter how much movement you may do, because either it is elastic or it has laces, which will keep it firmly in place.
Bohemian Beach Wrap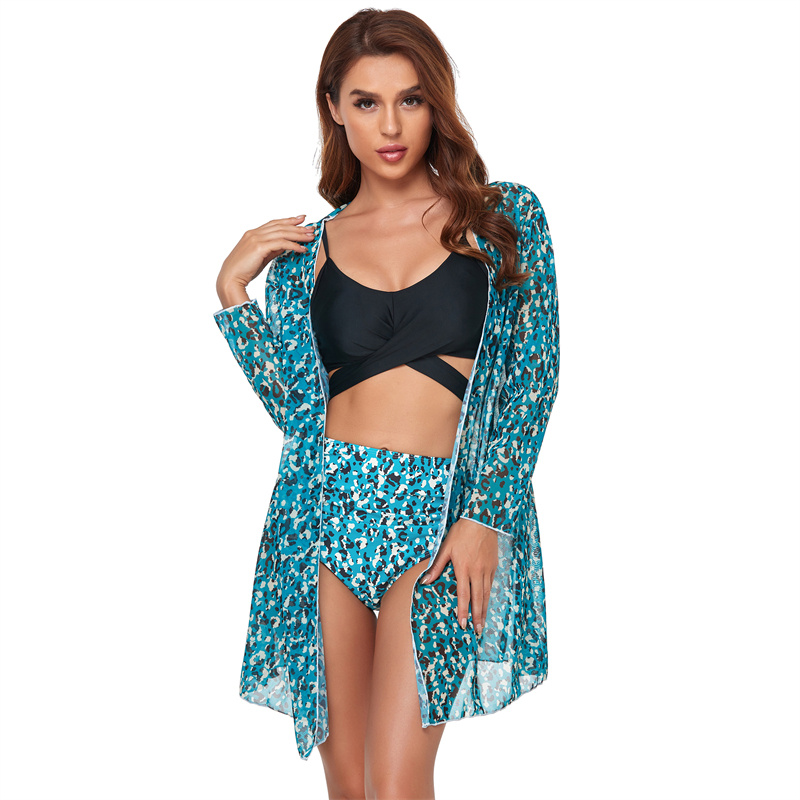 A maxi or longer length would be a perfect match for this style.
Sarongs are usually the type of garment that are generously sized and are made from silky-soft materials such as rayon, chiffon, or polyester, which are durable and extremely soft, featuring a variety of unique, hand-dyed mandalas and other exotics in a variety of colors.
As with any sarong, it can be worn as a halter neck or around your waist, with natural floral prints, botanical prints, or any other tropical elements that you would like to incorporate into your style.
It has been designed so that the waist part stays in place when you secure it to your body when you are wearing it.
An authentic artisanal look is achieved with the vibrant colors and the quirky, bohemian pattern on this garment. For those who want to really feel like they are on the beach, this is the perfect choice for your sexy women's swimwear, thanks to its cool fabric and oversized dimensions.
Beach Wrap with Tassels
There is a fringe design on this wrap and its material is soft and breathable, making it comfortable to wear. This design is made even more elegant by the inclusion of tassels.
A stunning piece of beachwear that is comfortable to wear and beautiful to look at, these flattering sarongs are the perfect addition to your beachwear collection for everyday wear.
Featuring a lightweight, breathable material, as well as an oversize design, these are perfect for wearing in a host of different ways, as they can be worn in a variety of ways and are just as comfortable.
Featuring a delicate tassel design, these wraps are available in a variety of sizes, and a choice is available in the market between short or longer lengths, depending on what your individual needs are.
It is this design of wraps that offers both beautiful beachgoers and stylish swimmers versatility and a sense of comfort wherever they go.
Crochet Beach Wrap
The cover-up is available either in soft and silky semi-sheer chiffon or stylish lace, in different lengths to cater to everyone's preference, and it is available in a variety of colors and designs.
In addition to its various colors and designs, it is possible to choose this option if you want it in short or middle lengths. There are various styles that can be worn, and it is easy to tie them. As both a cover-up and a pareo, it can be used in a variety of situations.
Versatile and stunning to look at, you can wrap this sarong in a way that best suits your body type and style it out.
It is easy to find the right sarong that suits your skin tone and sexy swimwear for women with the many beautiful colors and patterns available for you to choose from.
With its quick-drying material, this is a very practical hat for beach days, around the swimming pool, or anywhere else you may find the sun to be strong.
Whether you choose lace or chiffon, both look simply stunning when worn over your swimsuit.
Polyester Beach Wrap
The stunning maxi-length beach wrap skirt is a stunning piece of clothing that brings you comfort and style on the beach. Made from a fabric made from 100% polyester that is soft and breathable, it feels like wearing a feather when wearing it.
Also, wearing this garment over your swimwear provides additional modesty and protection rather to wearing a short or short-sleeved towel.
In this knot side-bow with a hidden side split, you can show off a little leg while still looking classy, and you can find your perfect fit by adjusting the knot to fit your body.
This lightweight, longer-length beach wrap skirt features a variety of eye-catching colors and designs that are great for a casual lunch on the beach, or for readying yourself for a fun night on the town.
Kimono
As this traditional Japanese garment becomes increasingly popular as a beach cover-up, it is set to gain even more popularity. Most beach kimonos have sleeves that are a little below the elbow, making them very adaptable and versatile pieces of clothing.
However, you may find examples that are ankle-length but in most cases they are knee-length.
It is easy to enhance your overall beach look by adding elements with the help of an oversized, floaty design. Pair your kimono with a pair of cool shades, a pair of open-toe sandals, an oversized straw hat, and a bikini top to create a stylish and bohemian look.
Kaftan Beach Cover-up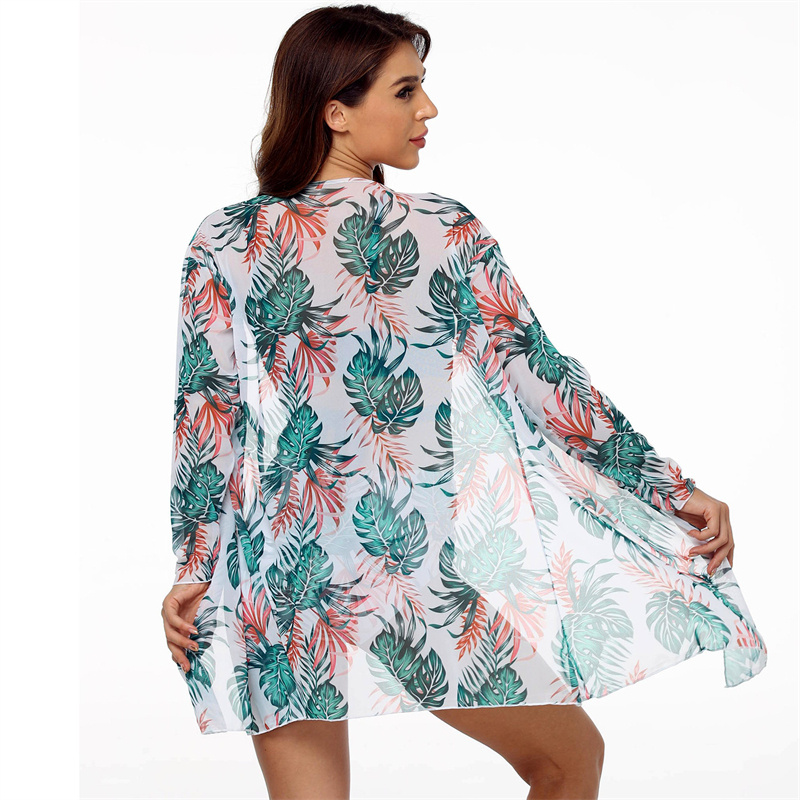 In recent years, kaftans have seen an increase in popularity amongst plus-size women as cover-ups as a traditional garment. It is wonderful because the cover-up can be dressed up or down to fit any kind of look, making them a perfect choice for any informal or formal occasion.
With its look and feel, luxurious comfort, and breezy material, this clothing is an ideal choice for your special beach events, since its versatility makes it an outstanding choice. Take it out for a night on the town by pairing it with a trendy beach bag and a set of accessories.
It is available in a variety of styles, patterns, and colors so that you can find something to suit your style. The natural slimming properties of this garment make it a great fit for women of all shapes and sizes.
Parting Say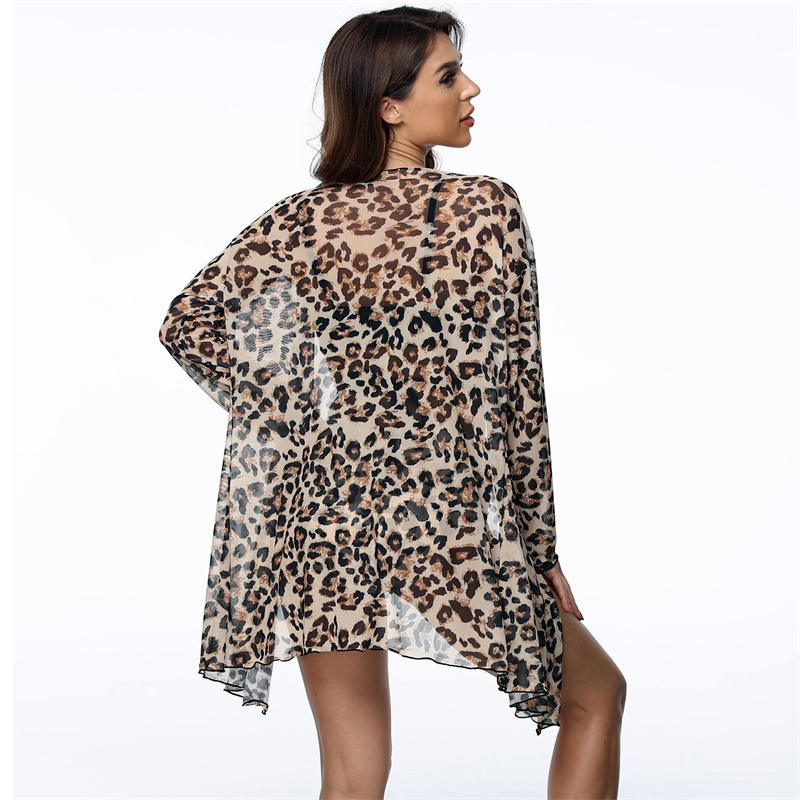 We hope that this blog has inspired you to explore the wonderful world of cover-ups, sarongs, and wraps for your next beach vacation. Whether you prefer something simple and practical or fancy and fashionable, there's a wide range of options to choose from to layer up on smart and sexy swimwear.
Don't be afraid to experiment with different styles and colors, and most importantly, have fun and enjoy the sun, sand, and sea!