Summer is coming, have you prepared yourself a sexy bikini for women? A summer holiday on the beach in a sexy bikini is a delightful thing to do. Have you ever heard of beach volleyball? Today I would like to introduce you to the rules of beach volleyball and suggest that you wear a sexy bikini and join me.
The rules of beach volleyball

Beach volleyball, as the name implies, is a volleyball game played on the beach. Beach volleyball, as the name suggests, is a volleyball game played on the beach. The playing field for beach volleyball is a rectangle 16 metres long and 8 metres wide and must be surrounded by an activity area of 5-6 metres. The biggest difference between beach volleyball and indoor volleyball is the number of players. Beach volleyball consists of two players per team, who must be on the court at all times during the match. In contrast, indoor volleyball has six or nine players in a team and there is a substitution system.
Before each beach volleyball serve, a sign is held up at the recording table marked 1 or 2, indicating the number of the player serving. When the serving player hits the ball, both players, except the serving player, must be within the court area and may stand at will, with no fixed position. Each team may hit the ball a maximum of three times and a blocking touch will count as one hit. Each team may request a maximum of four timeouts per game, each timeout being 30 seconds. Each player may request a timeout from the referee.
As there is no rotation system in beach volleyball, if a player is injured during a game, a recovery time of 5 minutes may be granted, but a maximum of two recovery times will be granted to the same player in a game. If a player does not recover within five minutes or if the same player has more than two recovery times in a set, the team is declared an incomplete squad. Beach volleyball therefore demands a high level of fitness.
Unlike indoor volleyball which is played in a 5-set, 3-win format, beach volleyball is played in a 3-set, 2-win format. The first two sets are played on a 21-point system and the third set is played on a 15-point system.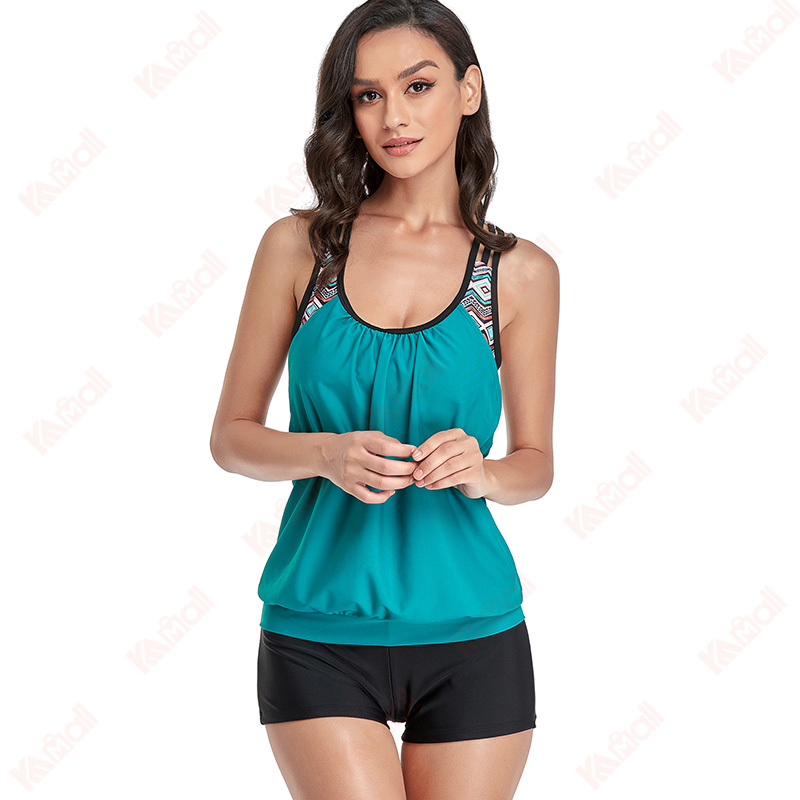 Ending
Do you like playing volleyball? If you do, then wearing a bikini to play beach volleyball is a great experience. Get yourself a sexy bikini and welcome to Kameymall, where the bikinis are sure to please.