With the new crown pneumonia epidemic, we need to exercise more to boost our immune system. We need to wear sports tank tops when we exercise. So, as girls who love sports, how do we choose sports women's tank tops? First and foremost, the size of the tank top is definitely the most important thing.
Choosing the right size

Start by measuring your measurements: your bust = upper bust - lower bust; lower bust = bottom circumference.
When buying a women's tank top, you'd better try it on if the shop gives you the opportunity to try it on.
Once you have determined your basic size, it is best to have a fitting. It is advisable to perform jumping movements during the fitting process, the purpose of which is to see how the chest wobbles. An up-and-down sway of 3 cm or less is acceptable. You should also feel if there is a tendency to slide and rub.
The tank top should fit snugly and without wrinkles, otherwise it may be a little too big. If your skin is showing through the sides of the tank top, it may be too small.
A well-fitting sports tank top should fit snugly and not be too tight. Underwear that is too tight may make it difficult to breathe when you run and may even strangle your skin. Sports underwear that is too loose, on the other hand, tends to slide and abrade your skin.
Only by choosing the women's tabk tops of the right size, you can better experience the fun and excitement that sports bring to you.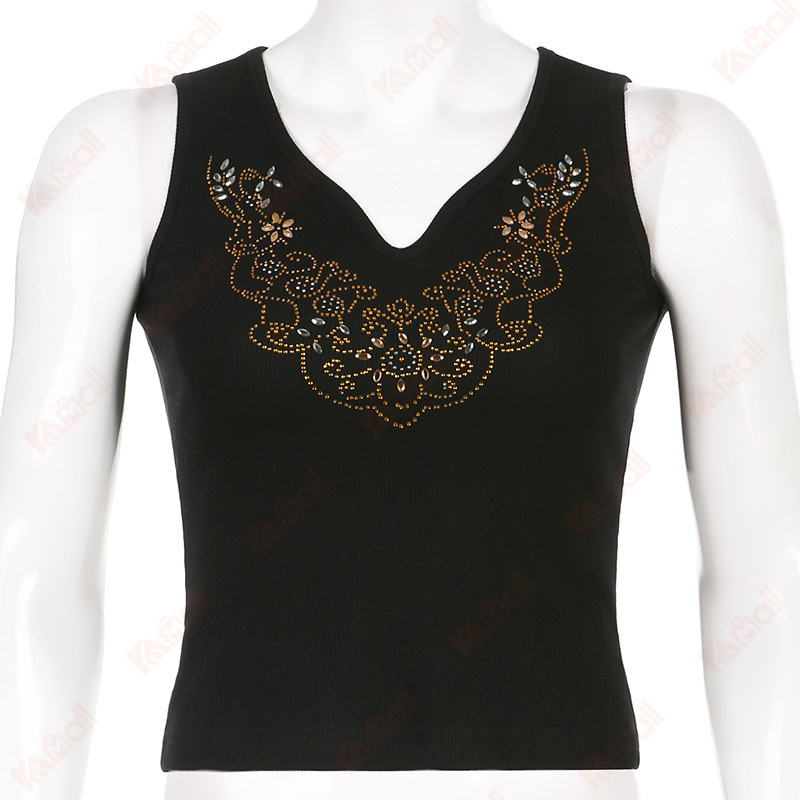 Ending
If you have decided what size women's tank top to buy, then welcome to Kameymall, where you can choose from a wide range of styles, sizes and colours. You're sure to find the perfect fit. Let's get our tank tops on and get moving!