Welcome to KameyMall, your go-to online shopping destination! We take pride in our women's dress collection, and we are committed to providing exceptional quality, good materials, unbeatable prices, and versatile styles to our customers.
Stylish and comfortable dresses without breaking the bank are what we strive to deliver at KameyMall. So why wait? Explore our dress collection at KameyMall and experience the goodness of our women's dresses today!
The Good Design Will Not Let You Down
At KameyMall, we take pride in offering women's dresses that are not only of excellent quality but also versatile, crafted with meticulous attention to detail, and designed to make a statement.
Our commitment to craftsmanship and unique designs sets our dresses apart, ensuring that you look and feel your best.
Crafted with Care
Our dresses are made with exceptional craftsmanship, with skilled artisans paying meticulous attention to detail in every stitch. From the precision of the seams to the careful placement of buttons and embellishments, our dresses are crafted to perfection.
With us, you can be assured that you are going to receive a dress that is not only fashionable but also well-made, making them last for a long time to come.
Elegant Floral Summer Women Dress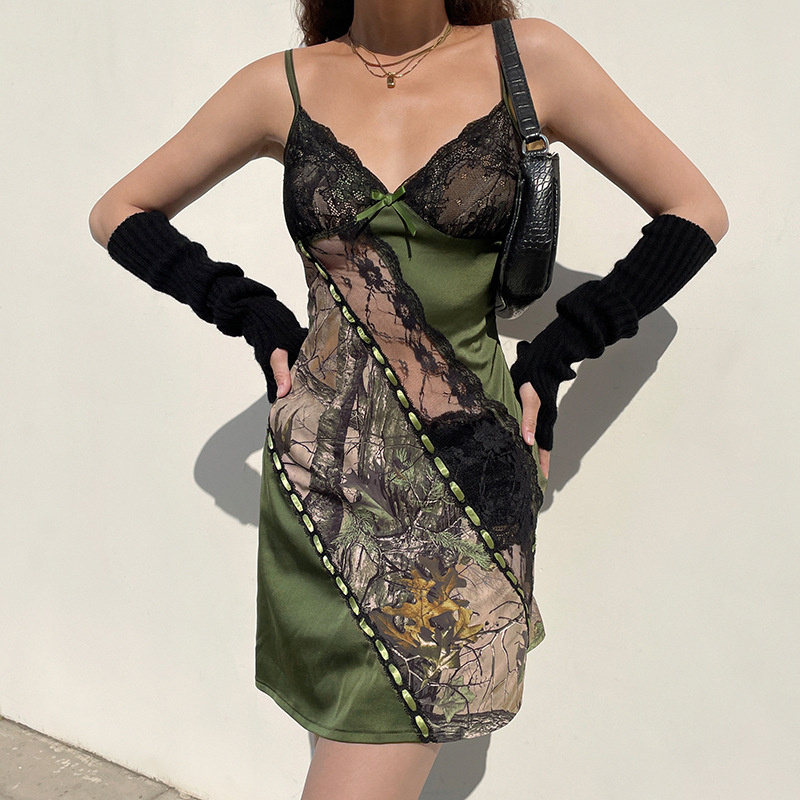 The A-line dress is one of our newest masterpieces. Designed with perfection in mind, it comes in a luxurious polyester fiber that has been carefully crafted into an elegant dress that mimics silk in a way that is both flowy and elegant at the same time.
The alluring print pattern is a perfect way to add charm to your every move, giving you that perfect look for any occasion. There is something very special about our A-line dress and this is because it has a type of sleeve that is not only effortless but also flattering on every woman.
This dress is a must-have for every woman who is looking for the perfect touch of refinement in her wardrobe. Grab this chance before it's gone!
Unique Designs
We understand the importance of individuality, and our dresses are designed to make a statement. Our in-house designers create unique and exclusive designs that are not commonly found elsewhere.
From intricate patterns to innovative cuts, our dresses are designed to be distinctive, allowing you to express your personal style and stand out from the crowd.
Solid Green Off Shoulder Elegant Women Dress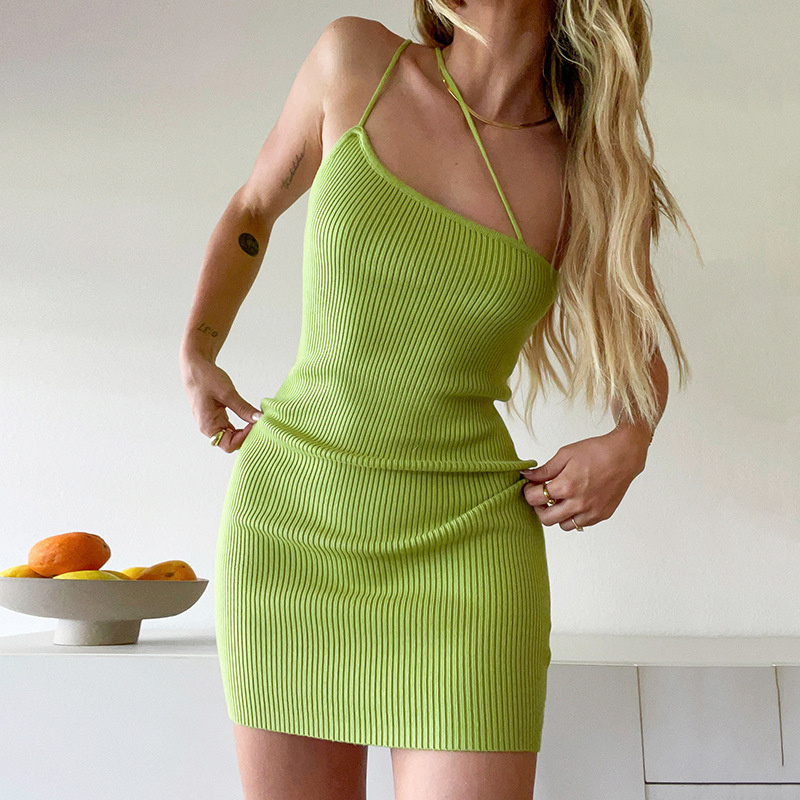 It is time to turn heads in this gorgeous solid green off-shoulder dress. It is made from high-quality polyester fiber that has been knitted to perfection, guaranteeing that it will remain in good shape for many years to come.
The plain pattern adds sophisticated appeal, while the suspender sleeve type highlights your graceful shoulders. The sleek pencil dress design accentuates your curves, and the high waist enhances your figure for a flattering look with every step.
Featuring a backless design, this dress is sure to be a showstopper wherever you go, and you can show off just the right amount of skin for a touch of allure. The perfect dress for any occasion, this dress will certainly stand out wherever you go!
Elevate Your Style with KameyMall
Elevate your style with our women's formal dresses that are crafted with care, designed to be versatile, and feature unique designs. Experience the exceptional quality and affordability of our dresses, and make a statement wherever you go.
Shop at KameyMall and discover the perfect dress that complements your style and enhances your confidence.
Sleeveless Literary Scoop Neck Maxi Long Dress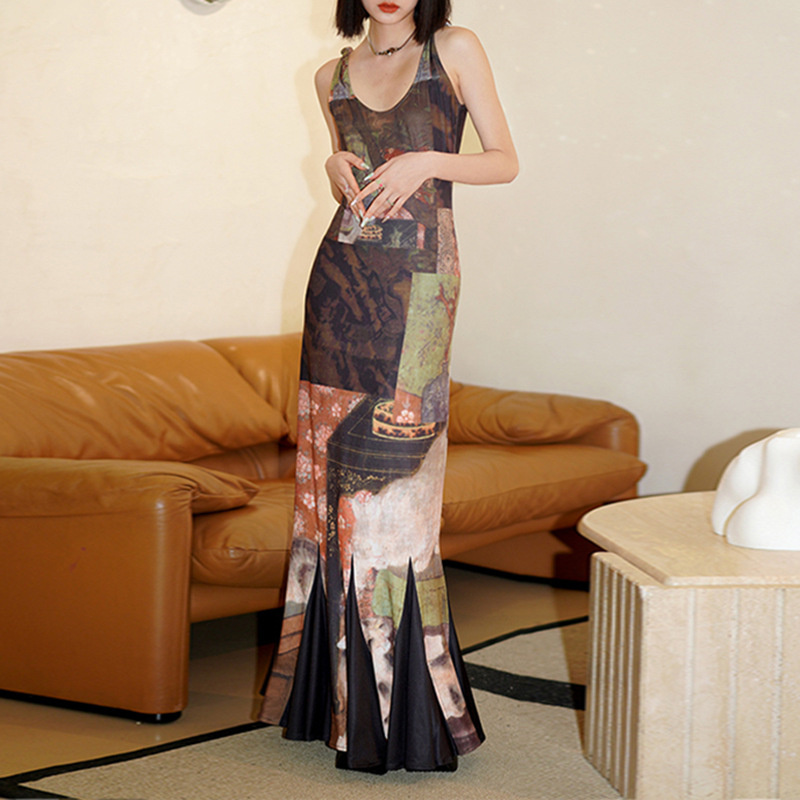 In our sleeveless literary scoop neck maxi long dress, we have created the perfect addition to your wardrobe. The elegant abstract pattern and scoop neck collar showcase your refined fashion sense, while the long maxi length creates a sophisticated look.
This dress is made with a blend of spandex and milk silk, which creates a luxurious and comfortable feeling against the skin. The sleeveless design allows you to show off your curves and just the right amount of skin to add a touch of elegance to your appearance.
A literary style adds a unique touch to this dress that makes it stand out from the rest. It doesn't matter whether you are attending a formal event or a casual get-together, the dress will always make you feel beautiful, confident, and uniquely you.
The Versatility of Dresses Offers You Massive Options
KameyMall understands that every woman is different and has her own style. That's why we offer a wide range of styles in our women's dresses to cater to various body types, occasions, and personal preferences.
Flattering Fits for All Body Types
We believe that every woman deserves to feel confident and comfortable in her dress, regardless of her body type. That's why our women's dresses are designed with flattering fits that cater to different body shapes and sizes.
From A-line to V-neck, from sheath to empire waist, our dresses are crafted to accentuate your best features and provide a comfortable fit. Our extensive size range ensures that you'll find the perfect fit for your body type, making you look and feel fabulous.
Black Elegant Cut-out Midi Dress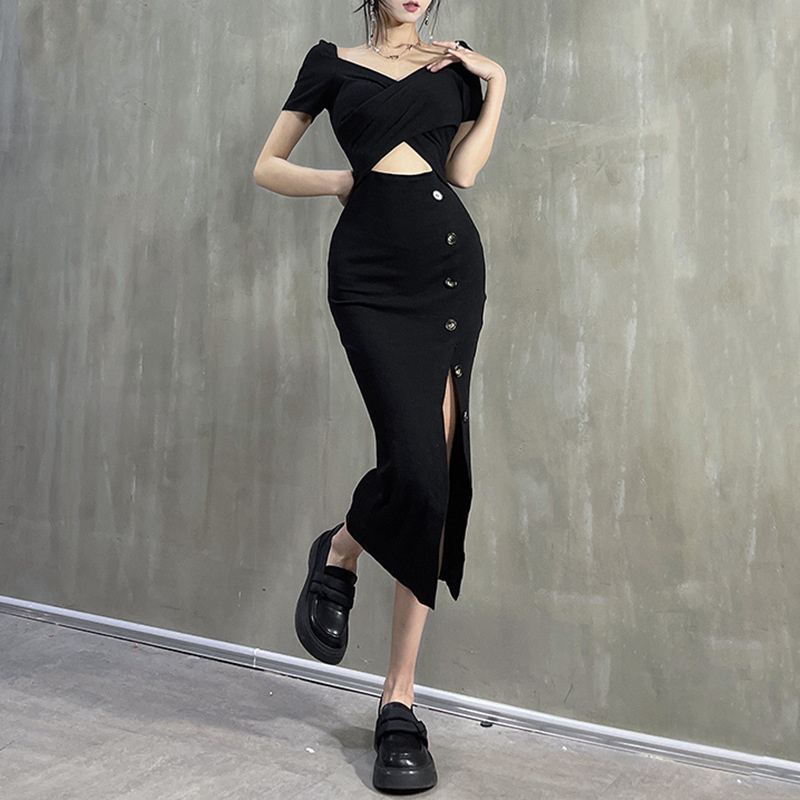 The intricate knitted workmanship and plain black pattern showcase your refined sense of style, while the v-neck collar creates a subtle yet striking look. The hollow-out and asymmetric design adds a unique touch and sets this dress apart from the crowd.
Available in a range of sizes (S to XL), this black midi dress is tailored to meet different body sizes, ensuring a perfect fit for every woman.
And with the midi-length, you can make a statement like cocktail dresses while maintaining a sense of elegance and sophistication.
Perfect for a night out on the town or a formal event, this dress is sure to inspire confidence and turn heads wherever you go. It's your chance to own something truly exceptional!
Fashionable Designs for Personal Style
Among our women's dresses, KameyMall believes fashion is a way to express yourself. Our dresses come in a wide array of fashionable designs, ranging from classic to trendy, minimalistic to bold, and everything in between.
Whether you prefer floral prints, stripes, halters, solid colors, or intricate patterns, we have a design that matches your personal style. Our dresses are designed to make you stand out and express your unique fashion sense.
Petite Cute Floral Printing Backless Dress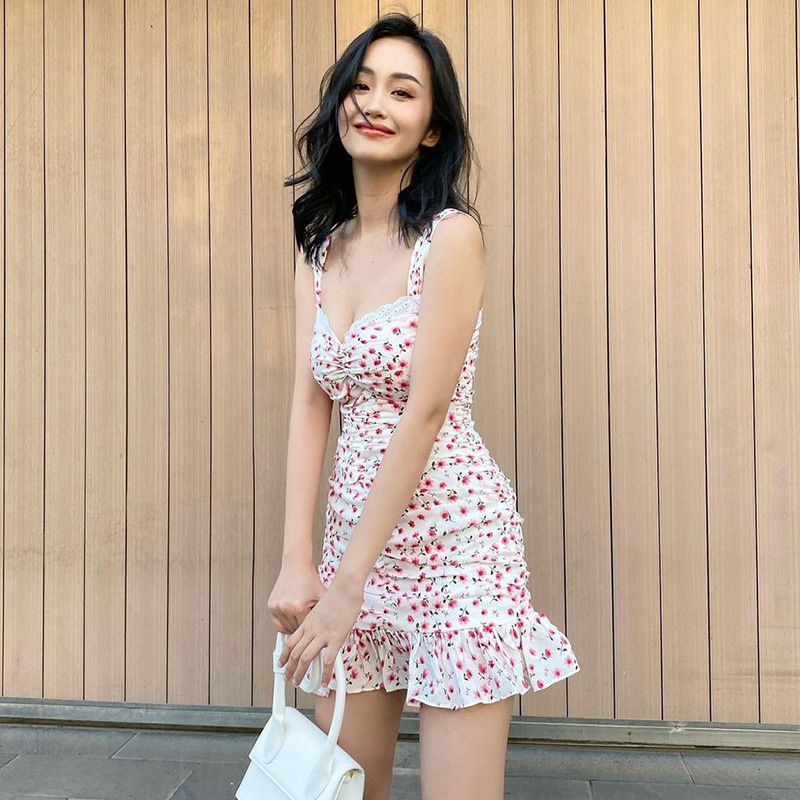 A floral-printed backless dress is one of the most stunning dresses on the market today. Its delicate lace design is perfectly complemented by its charming pink floral pattern, which makes it sure to grab everyone's attention.
Whether you are dressing up for a special occasion or simply looking your best, this dress is a must-have in your wardrobe because of the cute and petite design that flatters slim body type.
Take your sense of style and personality to the next level with this truly exceptional piece that is sure to turn heads the moment you put it on!
Diverse Styles for Every Woman
We understand that women have diverse tastes and preferences when it comes to fashion. That's why our women's dresses at KameyMall are designed to cater to the individual style choices of every woman.
We have a range of styles that are sure to suit the needs of all personalities, no matter if they are trendsetters, minimalists, romantics, or bohemians. Express your unique style with our wide array of dresses that cater to different body types, occasions, and personal preferences.
Halter Backless Sexy Charming Short Dress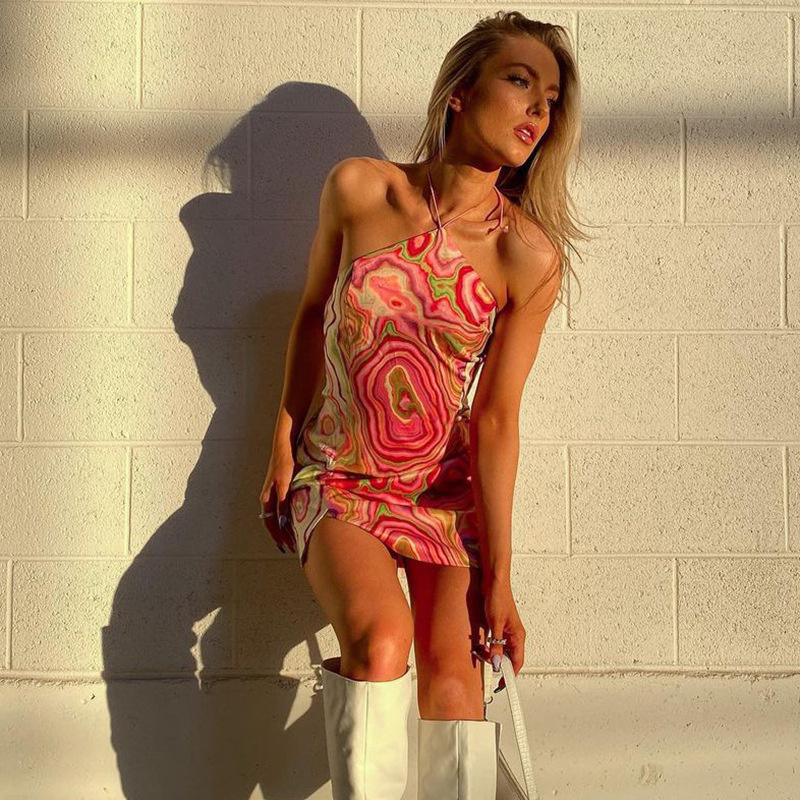 Made from a high-quality chemical fiber blend, this dress is both comfortable and stylish. The abstract print pattern adds a unique touch to your wardrobe, while the halter design showcases your beautiful shoulders and frames your face.
The daring backless design adds a bold touch of seduction, creating an irresistible and sexy look that's sure to make you the center of attention wherever you go.
Whether you're attending a wedding or just want to look your best, this dress is perfect for any situation. Be sure to get your hands on truly exceptional wedding dresses that are sure to make you feel beautiful and confident!
The Unbeatable Price Will Not Rip You Off
At KameyMall, we believe that looking stylish shouldn't break the bank. That's why we offer women's dresses at unbeatable prices that offer great value for money.
Our dresses are priced competitively, making them affordable without compromising on quality or style. We understand the importance of affordability, and we strive to provide our customers with fashionable dresses that are accessible to all.
Compare and Save
When you shop at KameyMall, you'll find that our prices are highly competitive compared to similar dresses in the market. We constantly research and compare our prices to ensure that we offer the best possible value to our customers.
A wide selection of dresses is available at a variety of prices ranging from $15 to $43. Depending on your preferences and needs, you can choose the dress that fits your budget.
You'll be pleasantly surprised at how affordable our dresses are, especially when compared to other options in the market. Don't break the bank for fashionable dresses when you can shop at KameyMall and save.
Cheap Cotton Blend Modern Commuter Style Dress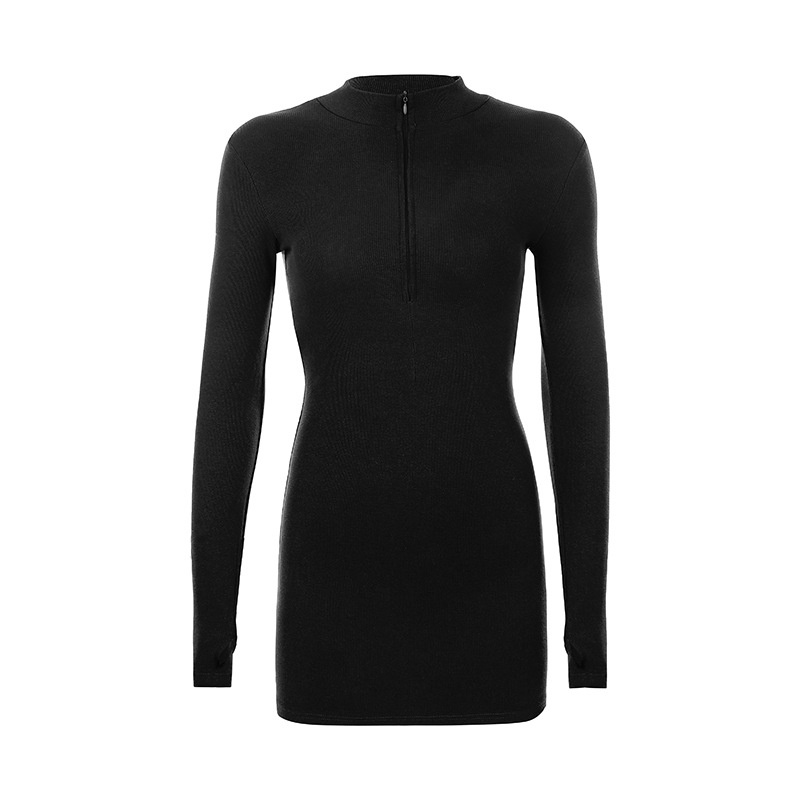 This dressing piece is a perfect combination of style, affordability, and practicality! Made from a cotton blend that is both durable and comfortable, this dress comes in army green and plain black to match any occasion.
The conventional sleeves and round neck collar create a conventional look that is both stylish and professional. The pencil dress design creates a flattering silhouette that's perfect for any body type.
Easy to take care of, this dress is made of spandex to ensure both comfort and long-lasting wear. And with its decent style, it's the perfect dress for any occasion, whether it's for work or a night out with friends.
Great Value for Money
At KameyMall, we believe in offering our customers the best value for their money. Our dresses are not only affordable but also made with high-quality materials and crafted with attention to detail.
We prioritize both style and quality, ensuring that our customers get fashionable dress that is built to last. With our ongoing promotions and discounts, you can enjoy great value for money when you choose our women's dresses.
Black Strapless Backless Chest Wrap Dress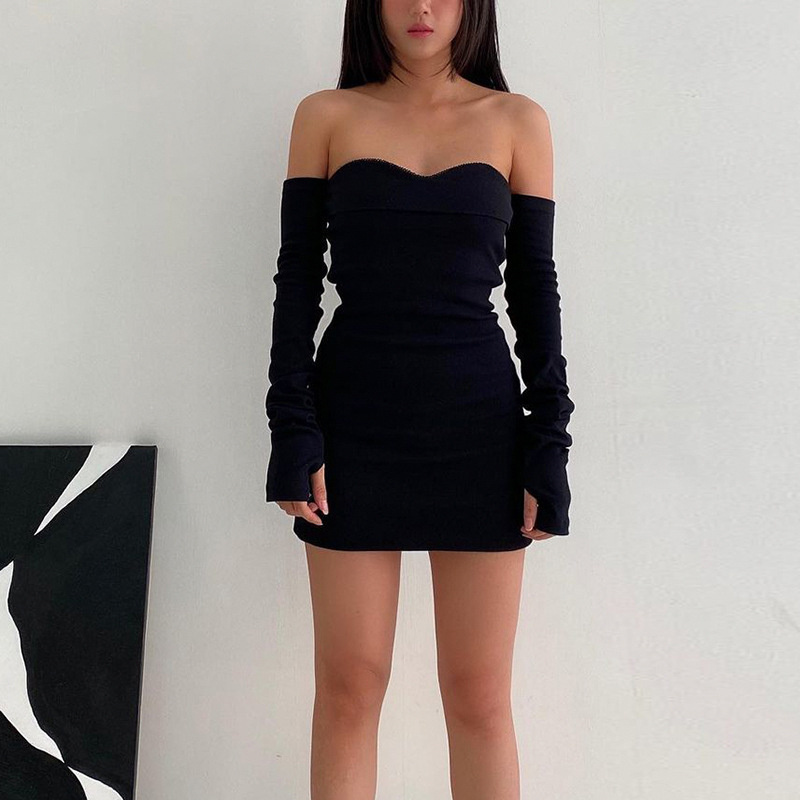 The sleek and sophisticated design features a daring backless and chest wrap design that adds a touch of allure and daring to any occasion.
The strapless shoulders and long dress gloves create a sense of celebration and Classiness, and the short length adds a playful and flirty touch. Whether you're attending a special occasion or just want to make a statement, this dress is perfect for you.
So why wait? Add this valuable and uniquely designed black dress to your wardrobe today and step out with confidence!
Ongoing Promotions and Discounts
We love to spoil our customers with special promotions and discounts. Currently, we are offering an exclusive deal for first-time customers, where you can get a whopping 50% off on your first order of women's dresses, but not only limited to our women's dresses.
This is a limited-time offer, so don't miss out on this incredible discount to grab a stylish dress at an unbeatable price. Keep an eye on our website to stay updated on our latest promotions and discounts.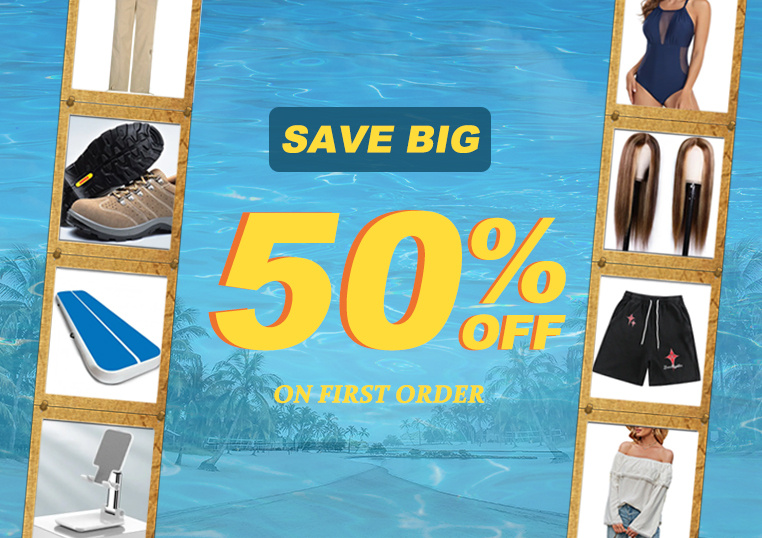 Call for Actions
Upgrade Your Wardrobe with KameyMall's Women's Dresses Today!
With soft and comfortable materials, attention to craftsmanship, diverse styles, and affordability, KameyMall offers great value for money without compromising on quality.
Get 50% off your first order with our ongoing promotion! It's the perfect opportunity to upgrade your wardrobe with stunning women's dresses that will make you feel confident and stylish.
Click the link or button below to browse our women's dress collection and make your purchase today: https://www.kameymall.com/
Elevate your style and make extraordinariness with KameyMall's women's dresses, such as a prom dress. Don't wait, start shopping now and transform your wardrobe with our versatile and fashionable options!