When it comes to safety shoes for work, safety is always a top priority. But when you're working in wet or damp conditions, protection against water damage can be just as important. That's where waterproof safety shoes come in.
This shoe offers a variety of benefits, all of which can make your workday safer, more comfortable, and more enjoyable, thanks to its advanced design and durable construction.
This article is going to explain some of the many advantages of wearing waterproof safety shoes, and why they should be a part of every worker's arsenal of safety equipment.
Waterproof Safety Shoes Protect You from More than Rains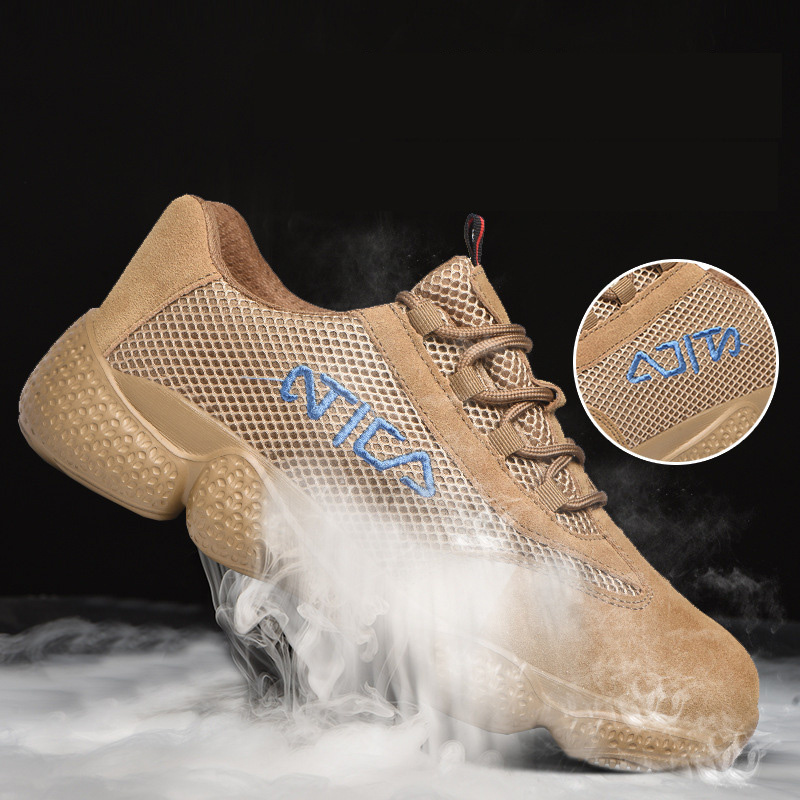 In addition to rain falling on the work shoes, there are a number of other conditions that work shoes often encounter when they come into contact with liquids.
The contents of this can come into contact with melting water, snow, steam, acids, chemical agents, oil, soaps, organic liquids, or mixtures of water and these substances.
Water-resistant or lightweight waterproof safety shoes are designed to meet the requirements of different applications, and a dynamic footwear water-resistance machine is used to test waterproof shoes for their waterproof performance level.
How the Waterproof Testing was Conducted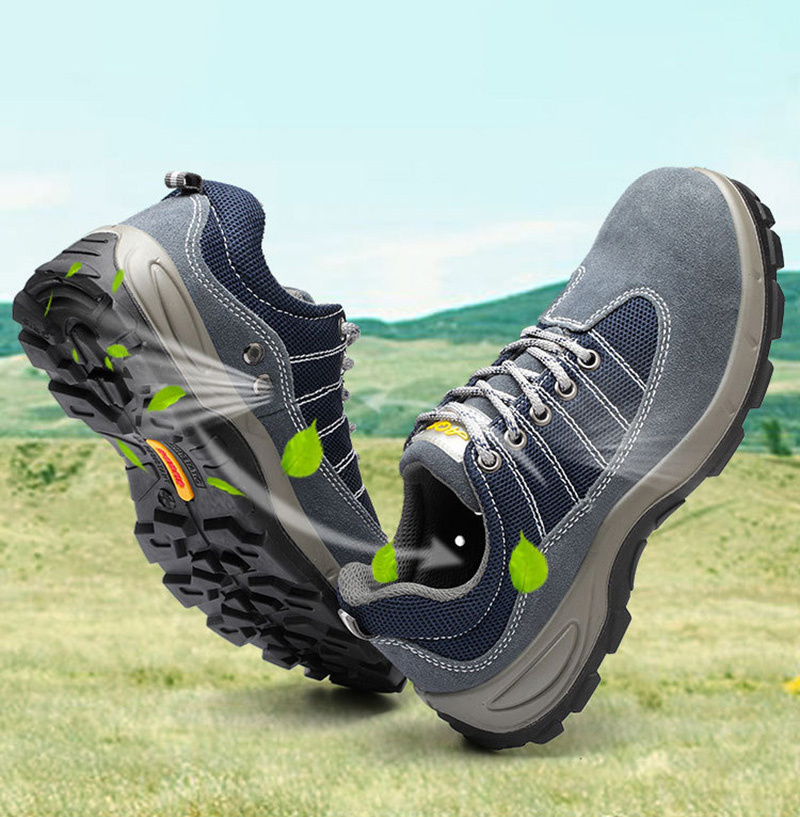 Waterproof work shoes are attached to a mechanical foot and then placed into a container containing colored water to a set depth above the feather line of the waterproof work shoe. Generally, this depth is around 20mm above the feather line of the waterproof work shoe.
Thereafter, having flexed the waterproof work shoe at a constant speed and angle for a number of seconds, the depth of water penetration into the waterproof work shoe was reviewed at intervals while the shoe was being flexed.
A simple walking action is maintained through the use of a flexing action, resulting in a simplified walking action designed to simulate stresses imposed upon the primary weak points on a foot.
By raising the toe continuously, parts of the forepart that are not immersed in water will appear to be splashed with water in a realistic manner.
Additionally, the test can also reveal if there is any wicking effect in the waterproof lining of the waterproof work shoes, which could lead to a leaky path for water penetration through the upper of the lining and into the shoes themselves.
The Good Things about Wearing Waterproof Safety Shoes
If you are unsure whether waterproofing is for you or not, then one of the challenges is deciding whether it makes sense for you or not.
The fact of the matter is that waterproofing is incredibly valuable and can make a significant difference in how you feel at work. Here are some reasons why you should always invest in waterproof work shoes in order to protect yourself from the damp and wet environment.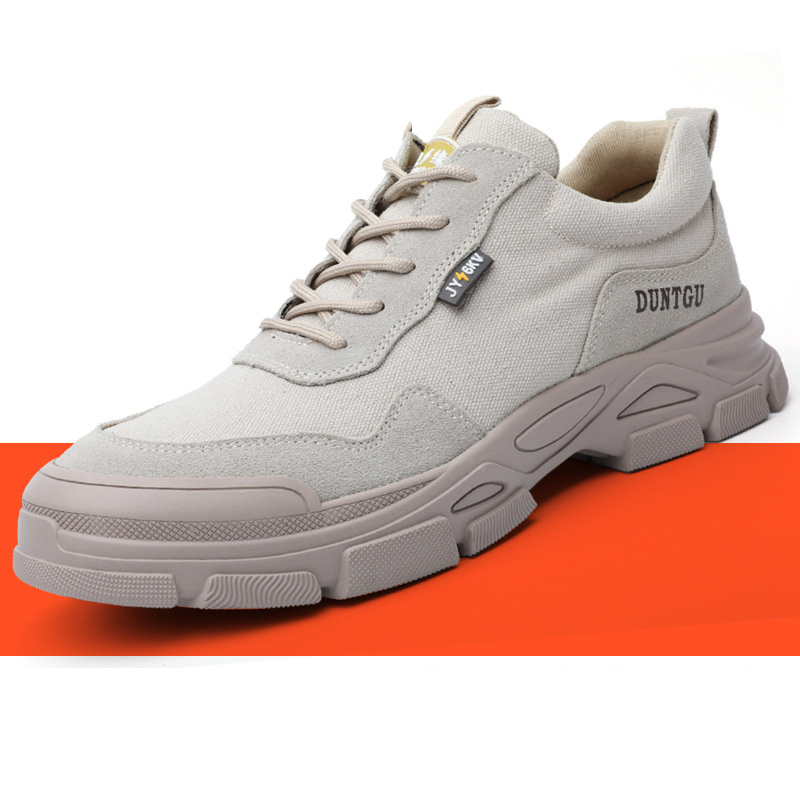 There's nothing more important than staying dry, so buying waterproof work safety shoes is a great idea. This feat has now been made possible because of advancements in technology.
Nowadays, we are no longer required to use full rubber, which can cut off all airflow during the process. In the modern era, manufacturers are designing materials that will keep water out while allowing air to flow freely through them.
The way they achieve this is by creating tiny holes in the fabric that are too small to let water droplets pass through to the other side, but which are large enough for air molecules to move between them, and therefore, they can accomplish this by perforating the fabric with tiny holes.
Now, instead of getting clammy feet in the summer heat or in the winter cold, you can comfortably handle your tasks regardless of the weather.
In addition to that, while keeping your feet dry, you don't have to worry about stepping in puddles or any other wet areas as you go about your work.
In a wet work environment, you may not only find it uncomfortable to have water sloshing around in your shoes for the whole work day on end, but it can also be dangerous if you are exposed to it for extended periods of time.
There are times when you are walking through water that is far from clean, and you do not even realize that. It might also contain chemical substances or bacteria that can be harmful to your health when you expose your feet to them.
Having waterproof shoes, one of the best safety work shoes for work, can help prevent this from happening in the first place since it reduces moisture as well as compounds mixed with the water inside the shoes.
Make your feet fresh all the time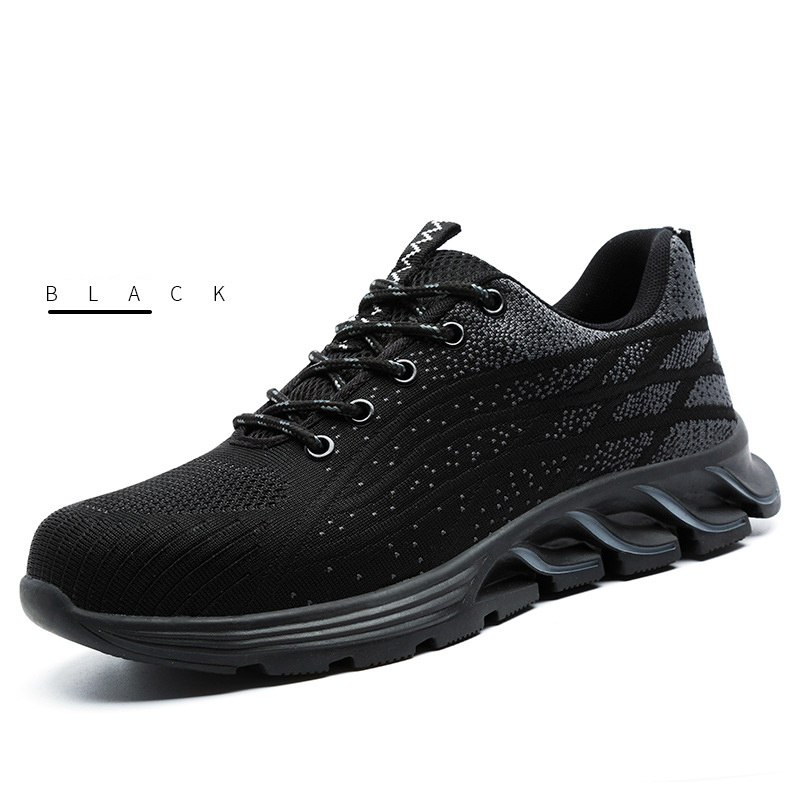 It is necessary to point out that buying waterproof work shoes isn't just about keeping your feet dry, but it is also about keeping your feet fresh throughout the day.
In addition to providing you with firm and durable insulation when you are working in snowy, damp, or rainy conditions, we also provide you with a waterproof work shoe that offers breathability so as to avoid sweating in hot weather circumstances.
A waterproof cushion, usually of membrane material, is used between the lining of the shoe and the upper material, which improves the waterproof and breathability properties of the shoe.
As far as the types of fabrics used to make a waterproof lining are concerned, the process of weaving the fabrics together is what is responsible for giving it a breathable component on top of being waterproof.
Aside from the waterproof membrane keeping the water out, it also offers a degree of breathability for the feet to prevent them from overheating as well as from becoming humid because of the sweat that has been locked inside them.
Make your work shoes durable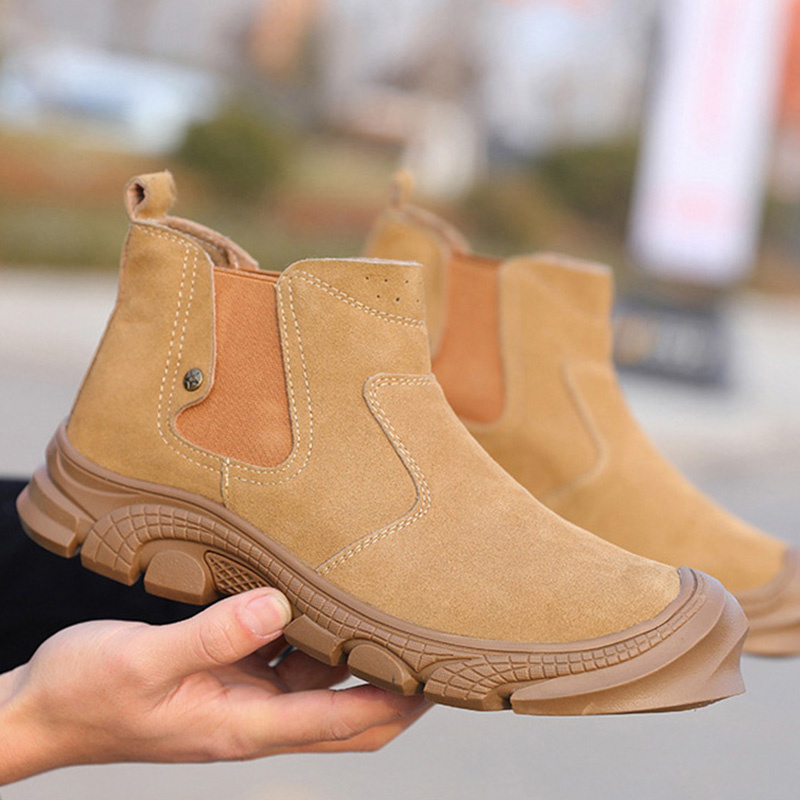 If the safety work shoes that you were are not waterproof, they will get very weathered very quickly.
Due to the exposure of leather or synthetic materials to water, bad weather, dirt, and mud, safety shoes without waterproofing are likely to degrade much more rapidly than traditional materials.
As opposed to choosing a pair of safety working shoes that are not waterproof, opting for a pair of waterproof shoes will help the shoe itself prolong its durability and life spans, which can also ensure that you are choosing the ones that will last for many years.
This is an investment that will have a long-term benefit in terms of saving you money and will be a great in-one-go investment.
Furthermore, you do not have to worry about the shoes becoming mildewed or waterlogged, which can be detrimental to the shape of the shoes and can cause them to become uncomfortable to wear as a result.
There is also a tendency for the ground to become quite slippery when it is wet. In this case, even one small mistake can immediately lead to a fall if you are not wearing proper footwear.
When someone is walking, just getting from one place to another can be quite an inconvenience. Slipping can be an especially dangerous condition for a worker who is lifting heavy objects as a regular part of the job and is constantly in close proximity to hard, sharp materials.
In addition to this, many laborers are required to walk up and down elevated places, which can have the potential to cause them great injury if they fall. Having waterproof shoes helps a great deal with this as well.
A high-quality waterproof shoe is always equipped with a sturdy outsole that has a large amount of grip to ensure reliability when it comes to slippery conditions such as those caused by oil and water.
This is directly related to the ability of the shoe to block out water. Careful engineering of the pattern and the material will ensure that workers are protected from the changing conditions of the terrain that they work in each and every day.
Final Words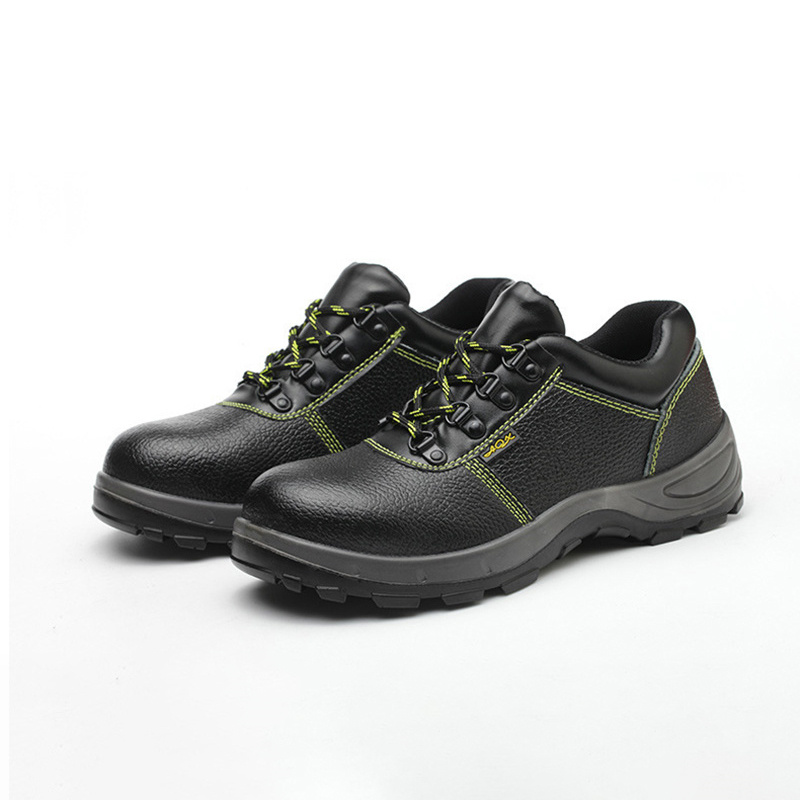 In conclusion, waterproof safety shoes are an essential piece of workwear for anyone who needs to work in wet or damp conditions.
From keeping your feet dry and comfortable to reducing the risk of slips and falls, these shoes offer a range of benefits that can help you stay focused and productive on the job.
Whether you work in construction, manufacturing, or any other industry that involves exposure to water or other liquids, investing in a high-quality pair of waterproof safety shoes can help you stay safe and comfortable throughout your workday.
So don't let wet or damp conditions slow you down – choose the protection and peace of mind that comes with the most comfortable safety shoes.