It's time to layer up and have some fun with your sexy tank tops! Layering tank tops are not only practical but also a stylish way to add some variety to your wardrobe.
Spring is warm, but it can still be chilly. Whether you're trying to beat the chill or create a new look, layering can be a game-changer. So, grab your favorite tank tops and get ready to learn some tips and tricks to layer them like a pro.
What Blasts Layered Tank Tops Bring Us?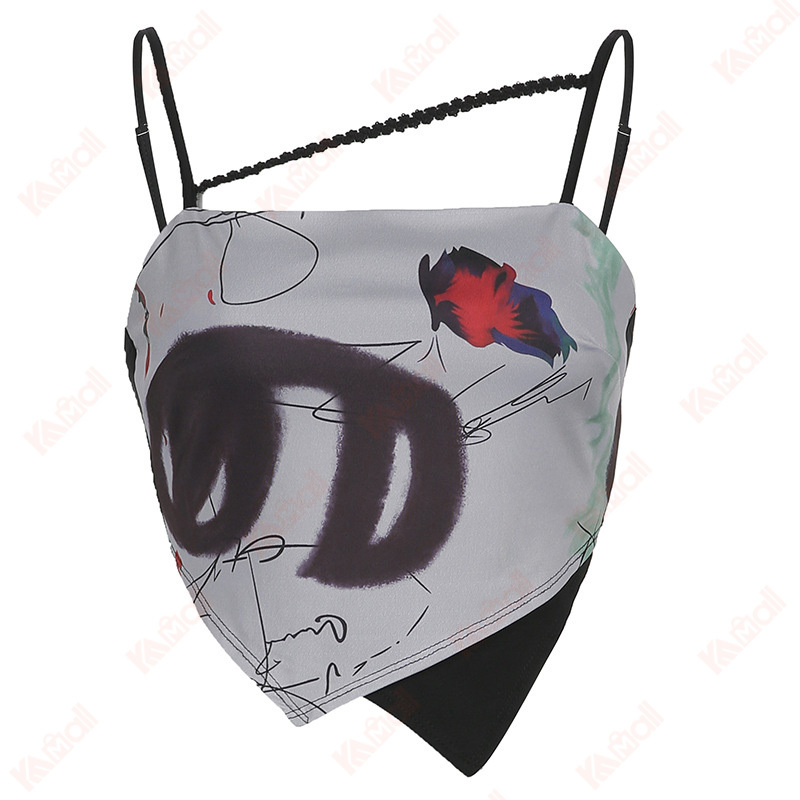 Layering tank tops can be like discovering a secret fashion superpower - not only do they add an extra layer of comfort and warmth, but they also give you the ability to transform your outfit in a flash!
With the simple addition of a sexy tank top under a sweater, jacket, or blouse, you can create a variety of unique looks that reflect your personal style. It's like having a whole new wardrobe at your fingertips!
So whether you're going for a casual, chic, or professional look, layering tank tops is a simple and fun way to add some versatility and dimension to your outfits.
Versatility: There's no doubt that tank tops are a must-have in almost every wardrobe because they're versatile and can be worn in a ton of ways. Layering them lets you make new looks and switch up your style.
Comfort: Especially in cooler weather, layering tank tops is a good idea. These can give you an extra layer of warmth without being too bulky.
Style: You can add texture, dimension, and visual interest by layering tank tops. You can mix colors, patterns, and fabrics to make it your own, allowing you to combine different elements to create an outfit that is unique and eye-catching.
Functionality: Tank tops can be layered for practical reasons too, allowing you to dress appropriately for different occasions. For instance, layer a thicker tank top under a sweater for added warmth, or wear a lightweight tank under a blazer for a professional look.
Believe it or not, layering tank tops can be a fun and functional way to highlight your closet, experiment with different styles, as well as have fun experimenting with different looks.
What to Layer over Tank Tops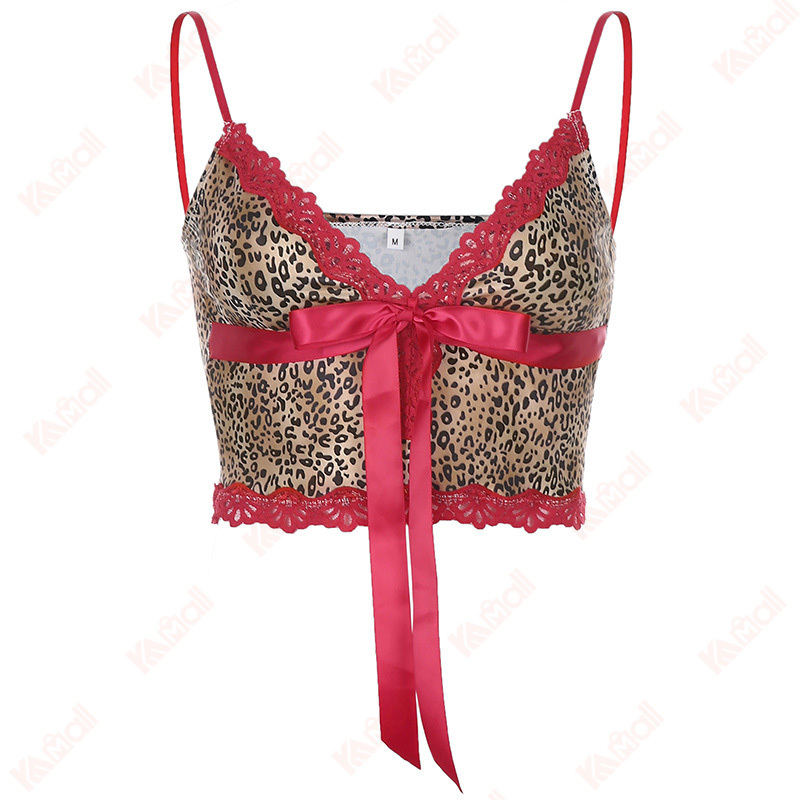 It is true that a tank is one of the best pieces to wear on its own, but there are times when it's simply too cold to wear it alone. Come on, let's shake up the mana potions to create some magic!
Under Blazers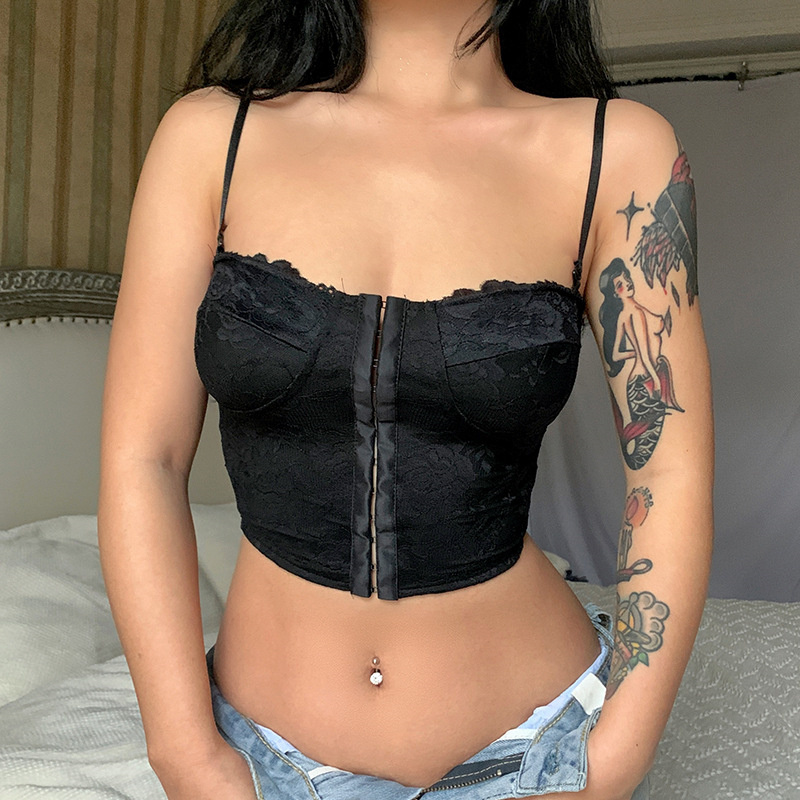 When it comes to wearing a chic, professional outfit, it is impossible to ignore the importance of a blazer to match up with your sexy tank tops for women. You can easily elevate a simple outfit from casual to polished by throwing a blazer over it - even the simplest of outfits will look polished just by wearing one.
You will love this dress because it can be worn with anything from jeans and a tank top to a dress and heels and it will look great both days and nights. The best part about it is that you can wear it at any time of the year!
Black blazers are one of the most popular items that we see everywhere in spring. The thing we love most about this classic wardrobe staple is that there are endless options for pairing it with your favorite pair of skinny jeans or your new floral maxi dress.
You can also wear this elevated piece over a tank top if you want to achieve a simple yet chic look.
It is recommended to add chunky chain necklaces or hoop earrings that are in gold as accents to this look so as to make it trendy and glamorous.
Under Cardigans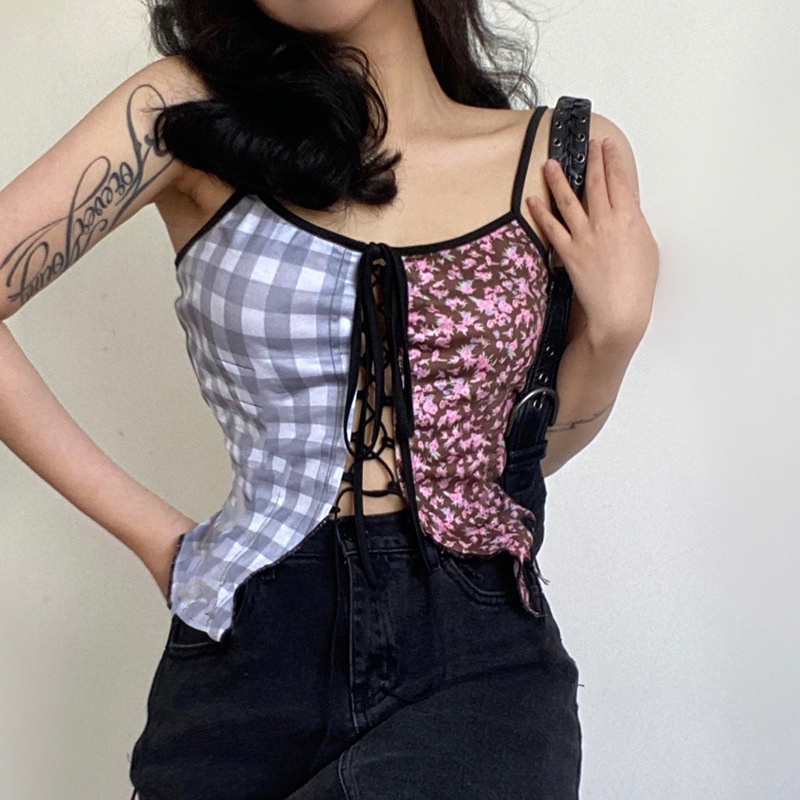 Our topic in this section will be the long-style cardigan, which is one of the most popular styles available. Choosing a long cardigan to wear along with a short sleeve tank top is one of the best ways to keep your upper body warm at the same time.
There are plenty of ways to wear cardigans with jeans, shorts, or even cute mini skirts, and they are also a good way to look stylish while feeling cozy.
The cardigan is a classic look that never goes out of style during spring, and it is also one of those that never goes out of fashion. For instance, you can pair a dark cardigan with a white crop tank top.
If you are looking for something to cover up your tank top during the cool and chilly months, this is a great option, but it is still light enough not to make you sweat, so it's perfect for covering up your tank top.
You can wear it with jeans or shorts, and even go as far as to add some sandals or boots if you want, if that is what you desire!
Under Jackets

– Denim, Corduroy & Leather Jackets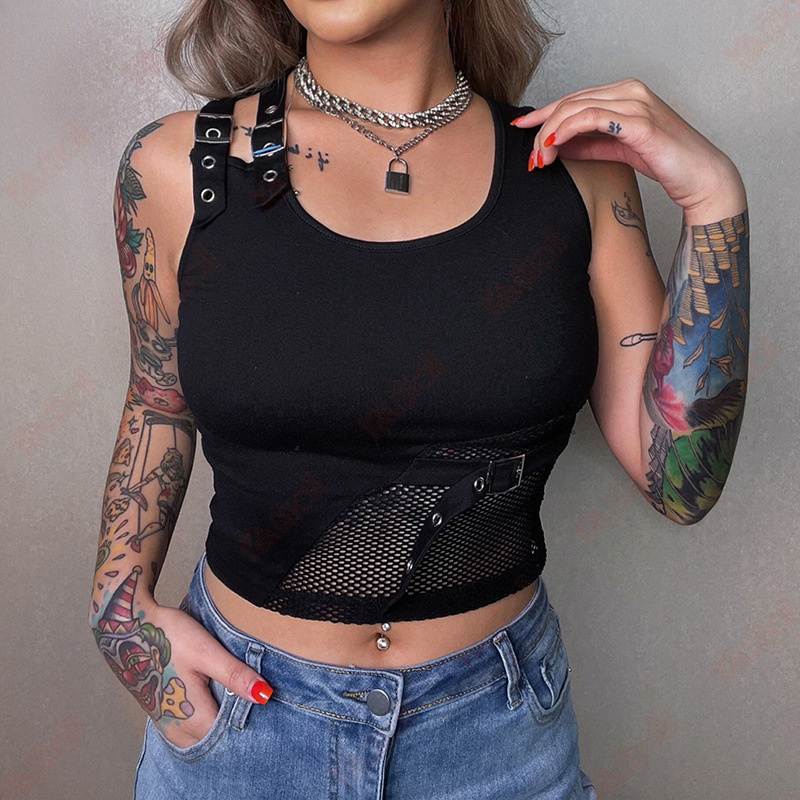 A DENIM JACKET is just like a tank top in the sense that it is a classic piece of clothing to have in every wardrobe.
If you wear the right tank top with your denim jacket, you can wear it with jeans, summer shorts, and leggings for spring.
There is something great about pairing basic tank tops with denim jackets because they give us a relaxed look that still appears put together for casual outings, making it a more relaxed outfit.
It is a good idea to pair this look with a pair of heeled sandals or sleek mules, depending on how fancy you want the look to be and how many styles you are wanting.
It doesn't have to be denim if you don't like it. Instead, you can go for a nice, warm CORDUROY JACKET as opposed to denim, which is perfect for the early spring season.
There are a variety of combinations that you can create with a denim jacket or a corduroy jacket.
If you opt for lighter, neutral color schemes with your tank tops, you'll be able to mix and match them easily with other fabrics as well. The best part about them is that they're perfect for transitioning from season to season.
Likewise, you can dress up a tank top with a LEATHER JACKET to give it a more sophisticated look at the same time as adding some edge to it.
I enjoy this outfit because it has an element of edginess while at the same time having a casual vibe, making it cool and exuding confidence at the same time, yet not trying too hard to look sharp.
The wearer can make this look even more special by styling it with your favorite jeans, a stylish maxi skirt, denim shorts, or leggings. There is enough versatility in the look to make it suitable for both casual and formal occasions. All you have to do is choose the right pair of shoes for your outfit!
Under T-Shirts

– Cotton & Flannel Shirts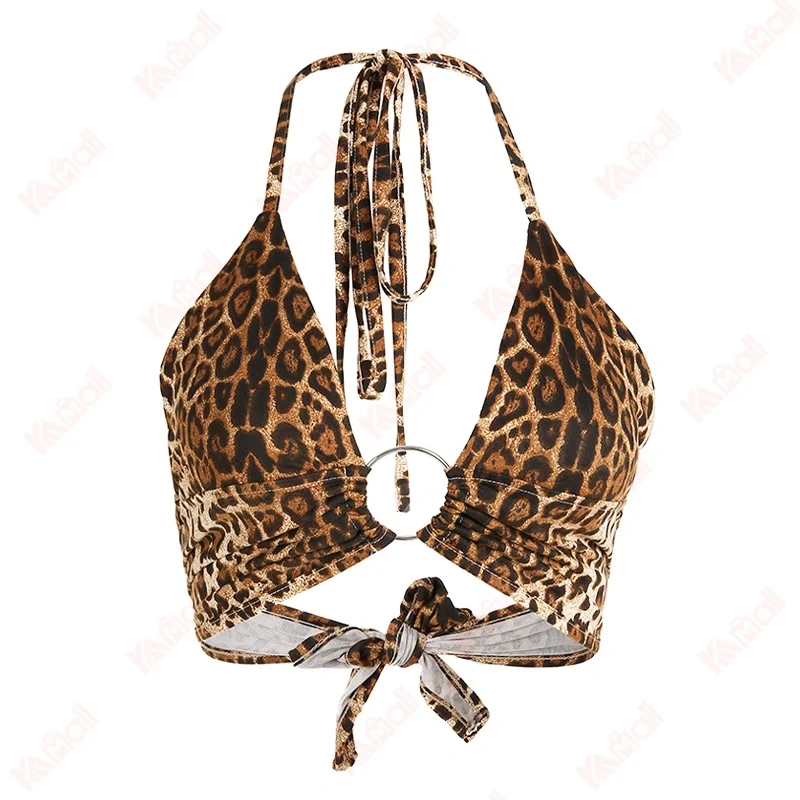 You can't go wrong styling a tank with a COTTONED AND BUTTONED SHIRT for a stylish summer look. As you can see, this is a great way to conceal a tank top and create a casual, effortlessly cool girl vibe.
For that relaxed yet dressed-up look, just wear a long-sleeved button-down shirt with the sleeves left open to give the look a relaxed yet sophisticated feel. Since the clean aesthetics that have been sweeping social media in the last few months, this style has become really popular.
You can wear flannel for both early spring and falls since it is a classic staple for cozy weather. There are so many ways you can style this sweater.
If you want to create a cozy look for the weekend, you can simply wear one of the flannel shirts over a tank top, and pair it with various clothing items, such as a pair of high-waist pants, joggers, or cargo pants.
Under Kimonos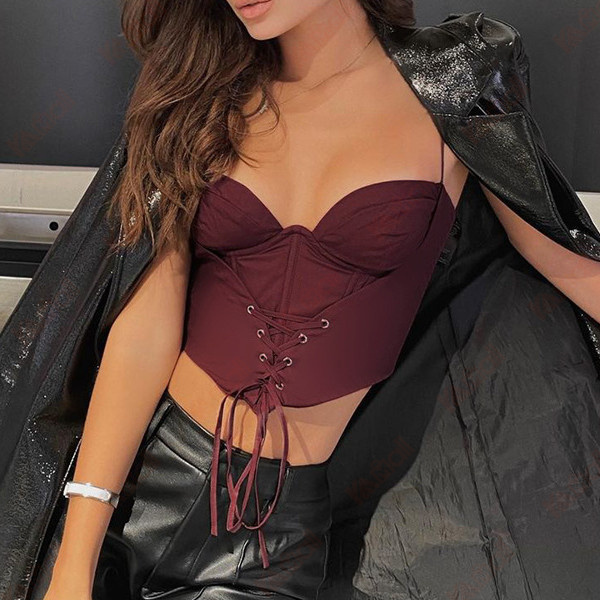 Kimonos are a type of long, loose-fitting garment that is characterized by wide sleeves and wide waistbands, and also they are normally worn with belts attached. It can be paired perfectly up with cropped tank tops to create a very contrast-looking appearance so as to create a very striking look.
Many types of fabrics can be used to make kimonos. Silk and polyester are usually the two materials that are used to make them.
It is also popular to find kimonos made of mesh, others with sequins, and still others with different patterns such as animal prints or florals. When worn over a classic tank top, all of them look great and make a great statement!
Final Say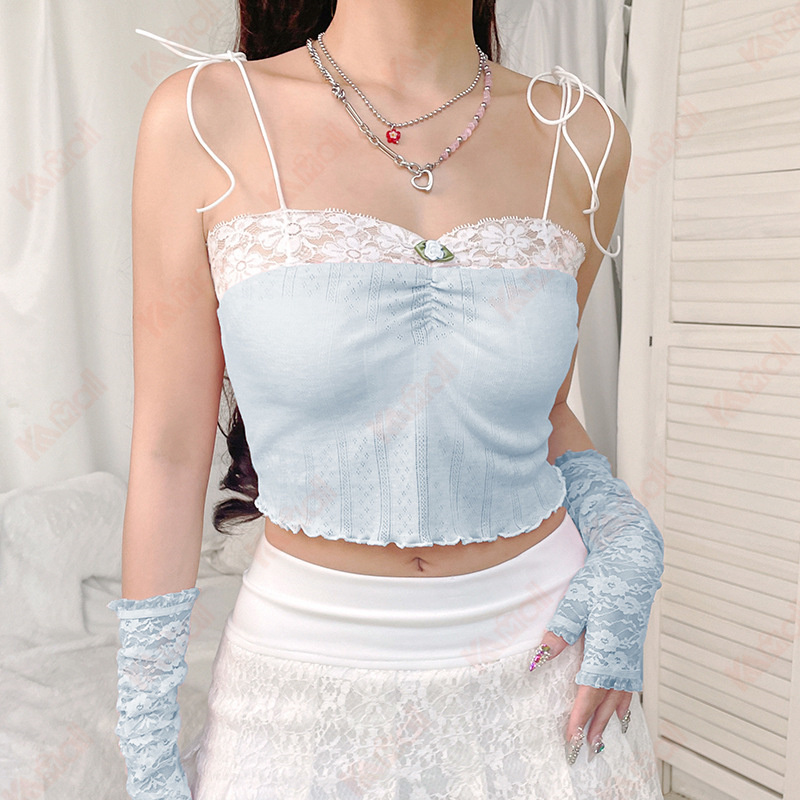 And there you have it, some fun and creative ways to layer your tank tops. The key is to experiment and try out new combinations until you find the ones that work best for you.
With a little bit of creativity and some helpful tips, you can transform your basic tank tops into a whole new wardrobe. So, go ahead and have fun with it!
Layer up, mix, and match, and create your own unique and sexy women's tank tops.