Do you often feel that going out to the gym is a very troublesome thing. Because the gym is far away or you are too lazy to go out, you put your fitness program on hold. In that case, why don't you work out at home? You can work out at home without going out, and you can also save a lot of time.
If you want to work out at home, then I suggest you buy yourself an air track mat, it can not only provide you with a suitable fitness plane, but also to a large extent to protect your safety. Today I want to introduce you to an air track mat that is perfect for home use. This air track mat from Kameymall.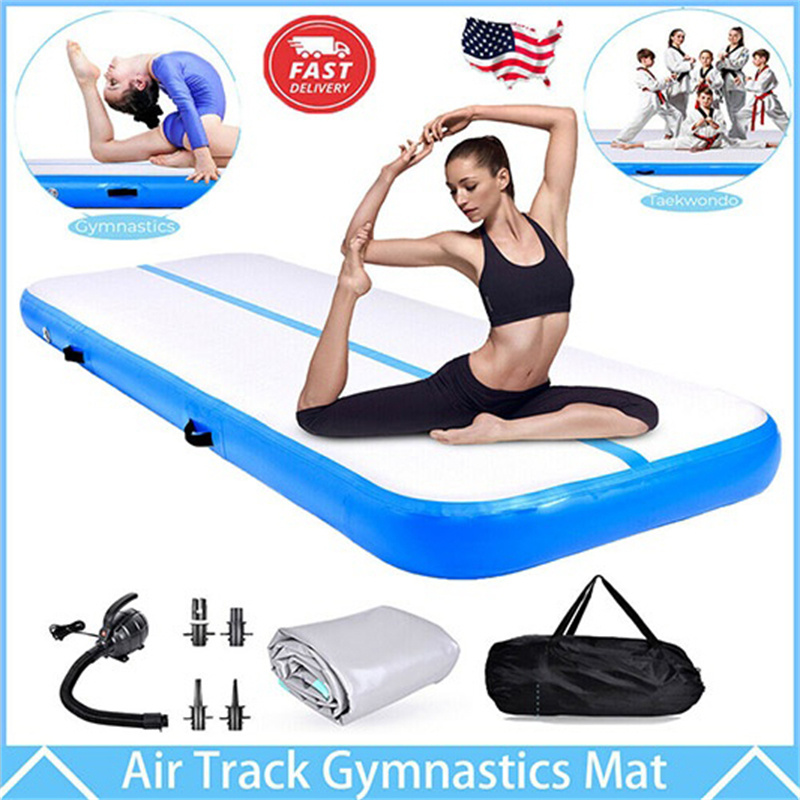 Description of the air track mat
Appearance
The surface of this air track mat is white with blue sides. It has a white dividing line in the middle. There are two handles on each side of the air track so that you can easily pick up the air track. In addition to this color air track, you can also pick other colors of air track in Kameymall: red, pink, green, purple, black, etc.

Size
The size of this air track is 6x2x0.2m, and it is perfect for you to put it in your home. You can do all kinds of sports on it. We not only provide this size of air track, but also other sizes of air track. For example, 13ft 4mx2mx0.2m, 7mx2mx0.2m, 8mx2mx0.2m, 10mx2mx0.2m, etc.

Customized
We also provide customization service. If you want a specific size, a specific color or a specific pattern of air track, we can customize it for you. All you need to do is tell customer service your needs, and we can customize an air track you like.

Summary
If you are interested in our air track, then hurry up and buy one. This way you can exercise anytime and anywhere.