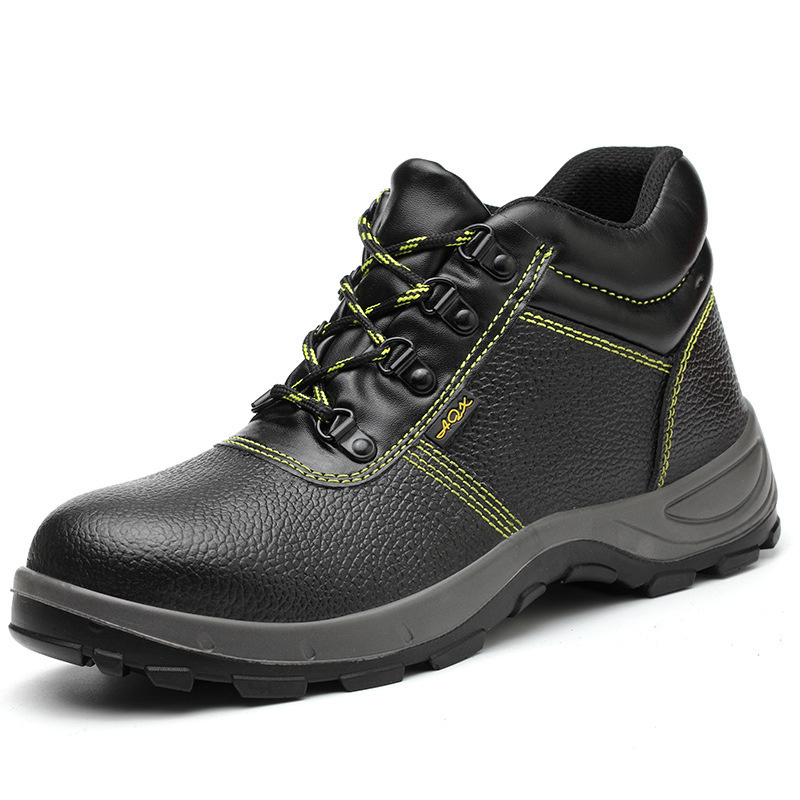 When working in the workplace, an employee should have a proper and sufficient protective inspection to ensure his security. Work and Safety Shoes are the main protective equipment for employees to protect their feet and prevent injuries during work. It could be steel-toe shoes, composite-toe shoes, or PVC plastic protective shoes. Safety work shoes are a piece of good protective equipment.
In recent years, more and more people are starting to pay attention to their health. Perhaps learning to be healthy is the genuine pursuit of human beings. Nowadays, even the healthcare authorities advocate that we should learn how to do exercises regularly.
Why Safety Shoes
A safety shoe, that is, shoes that provide you with the necessary protection while offering you the ultimate level of comfort, such as ultra lightweight safety shoes, is now considered one of the most important methods of preventing accidents. In today's world, most employers place a great deal of importance on their employees' safety, which is why many of them require their employees to wear the appropriate protective equipment during the process of their work.
Research has found that foot injuries account for 7% of all injuries suffered at the workplace. In the normal course of business, the related companies must provide, maintain, and regularly replace safety shoes as part of their daily operations. When employees are entering or working in high-risk areas, such as factories, warehouses, or police stations, most companies will require them to wear safety shoes.
Compared to the past, in particular, the number of female workers is on the rise. Women are appearing on construction sites, factory floors, restaurant kitchens, and other areas that were previously navigated by men. Based on this tremendous change, manufacturers have begun to design women safety work shoes based on features of their physical figure, weight, foot shape, aesthetic, and other factors.
So, what women's safety shoes are on the market now? Let's take a look together!
What hazards may we encounter
Now that we have obtained general knowledge about the types of women's safety shoes, the next thing we should know is what are main hazards are to cause direct or indirect injuries to our feet:
Touched by hard, rolling, or falling objects.
Pierced by a sharp object through the sole or body of the shoe
Cut by sharp objects, or even make the epidermis tear
Slips and falls
Contact with chemicals, molten metal, and high and low-temperature surfaces
Working in an environment filled with flammable gas. If the release of static electricity is not handled properly, it will become a source of combustion at any time, causing an explosion
What safety shoes have
Anti-smashing safety shoes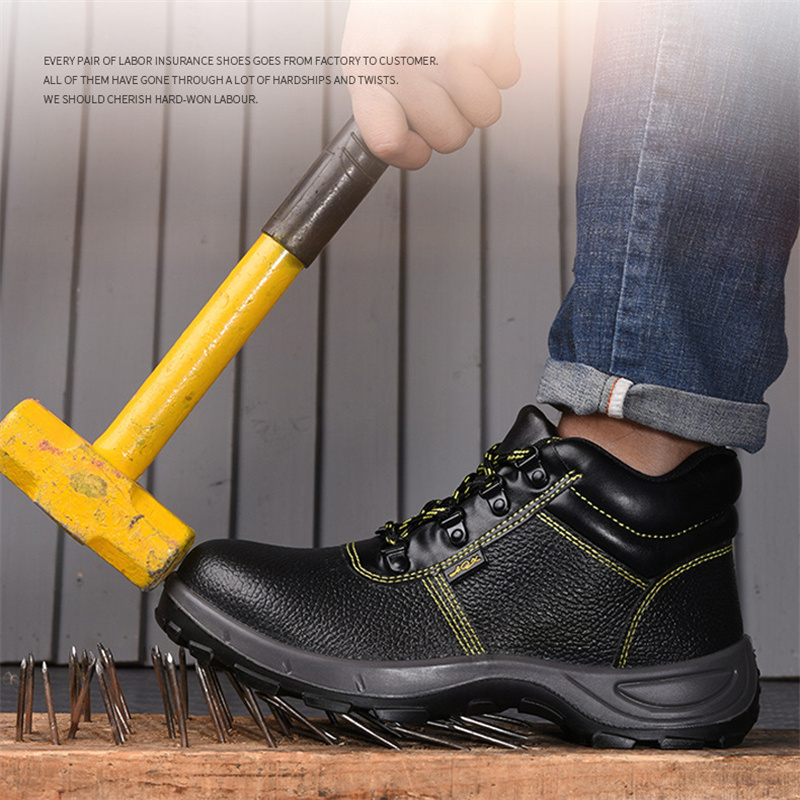 Smash-proof shoes and steel-toed shoes are the same kind of safety shoes that protect the toes.
The main function of anti-smash shoes is to prevent falling objects from injuring the feet. The front of the shoe has impact-resistant material on the toe. Suitable for loading and unloading, mining, petroleum, quarrying, metallurgy, port, machinery, construction, forestry, chemical industry, etc.
Anti-puncture safety shoes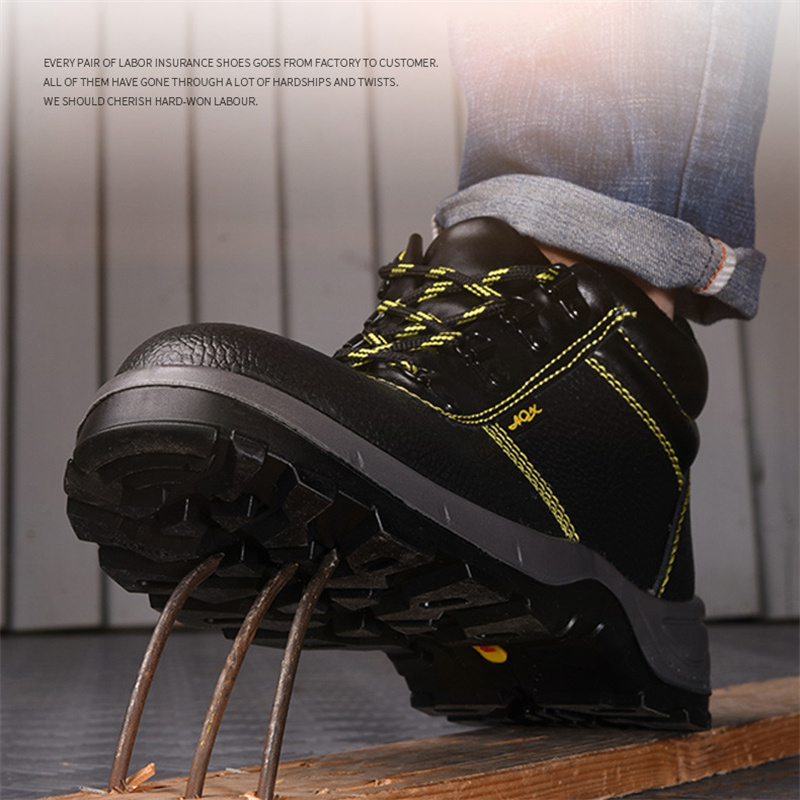 As the name implies, this shoe is used to protect the soles of the feet from being stabbed by various sharp and hard objects.
It is a kind of work shoe for protecting the feet in the production workshops of hardware stamping, electroplating, chemical, machinery and equipment manufacturing, printing and packaging, and steel shipbuilding, as well as in areas affected by the harsh external environment.
Insulating safety shoes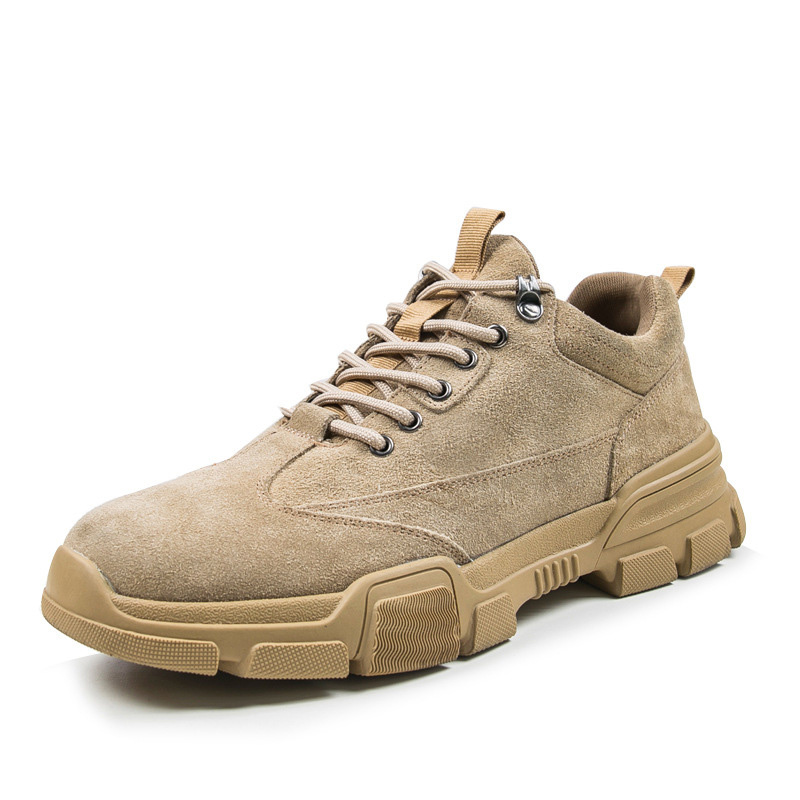 Applicable to electricians, electronic operators, cable installers, substation installers, etc.
Caution: Suitable for operating environments with working frequency voltage below 1KV, the working environment should be able to keep the upper dry. Avoid contact with sharp objects, high temperatures, and corrosive substances. Make sure the sole is not corroded and damaged before wearing.
Anti-static safety shoes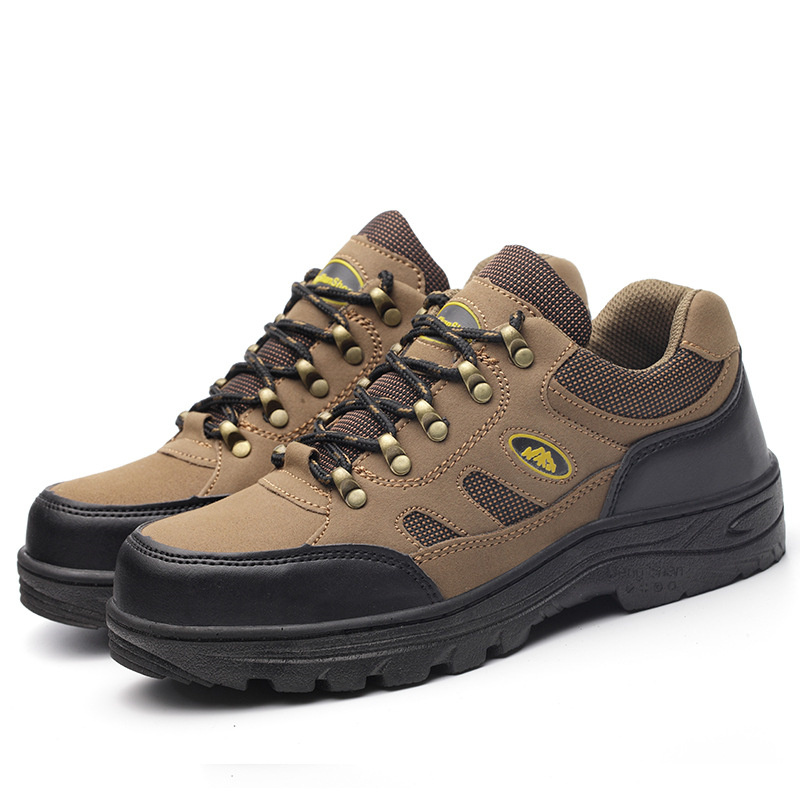 It can eliminate the accumulation of static electricity in the human body and is suitable for flammable workplaces, such as gas station operators, liquefied gas fillers, etc.
Also, this kind of shoe should be used at the same time as anti-static clothing, and it should generally not exceed 200 hours for a resistance value test. If the test result is beyond the specified range, it can not be used as anti-static shoes.
Precautions: prohibited when the use of insulating shoes. To maximize the functionality of the best work safety shoes, you should not wear insulating woolen thick socks or use insulating insoles at the same time when wearing anti-static shoes.
Acid and alkali-resistant safety shoes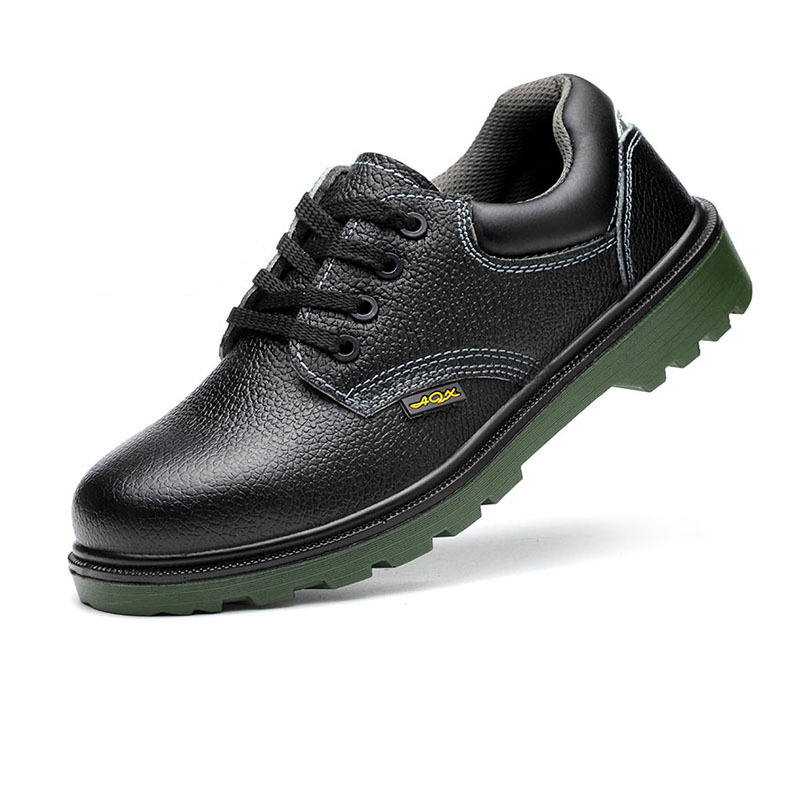 Suitable for electroplaters, acid washers, electrolytic workers, liquid dispensers, chemical operators, etc. Note: Acid and alkali-resistant leather shoes can only be used in general low-concentration acid and alkali workplaces.
When wearing, you should avoid contact with high temperatures and leakage caused by sharp objects damaging the upper or sole. Rinse the acid and alkali liquid from the shoes with water after wearing them. Then air dry, avoiding direct sunlight or drying.
What to check before buying
It turns out that there are so many categories of safety shoes, so how do we choose a pair of safety shoes for ourselves, making us comfortable and safe? The correct choice of safety shoes, we can judge and choose from the following aspects.
Type: That is, whether the length, width, and elasticity of the shoe fit the foot.
Upper: Whether the softness of the leather makes you feel natural and snug when walking.
Top: Whether the shoe top can fit the foot instead of hitting it and getting loose. It should have flexibility.
Shoe body: there are common leather, artificial leather, PVC, and synthetic fiber. These substances have their own advantages.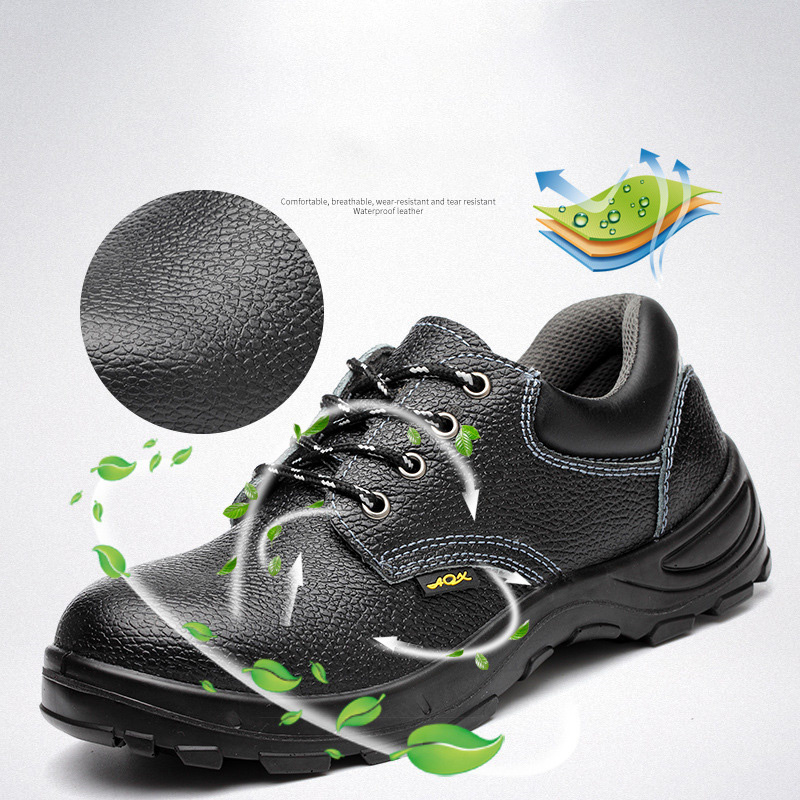 For example, leather is more durable and comfortable to wear, but it is less resistant to corrosive liquid damage. Synthetic leather can be used in situations where water, corrosive chemicals, or other contaminants exist. But if there is damage on the surface, the function is compromised. Polyvinyl chloride is best suited for wet conditions and is easy to clean, which is a perfect material to work safety slip-resistant shoes for women, but can be broken down by some chemicals.
Toe: The toe of a safety shoe is fitted with a steel cap, the main function of which is to protect the toes from being hit or crushed. If employees need to perform heavier work, such as construction or handling heavy goods, the steel cap of the safety shoes should be made of materials with corrosion resistance and impact resistance of 200 joules.
Inner cushion: Whether it has functions such as vibration-aiding, sweat-absorbing, massage, and health care.
Shoe soles: Materials commonly used include all-rubber, vulcanized rubber, or polyvinyl chloride.
The role of sole is mainly for chemical corrosion resistance, heat insulation, and oil resistance. But due to the different characteristics of each material, the function also varies. For example, if the sole is laminated with steel, then its function is to prevent the sole of the shoe from being pierced by nails or hard/sharp objects.
In addition to the material used for non-slip rubber soles, the design of the sole is also very important. For instance, a good work environment uses relatively non-slip and lightweight shoes to highlight the vibration-supporting function. On the other hand, enhanced anti-slip and wear-resistant soles can apply to harsher environments.

A happy and informed purchasing
Working women are becoming more and more concerned about their safety these days. With several cases of occupational injuries being reported recently, this concern is all the more valid. That's why women need to wear shoes that are both comfy and safe.
We hope our research will help you to make a better decision before purchasing your ideal safety shoes. We have done deep research and read hundreds of user reviews. The good part is, you can easily find any Safety Footwear, whether it is formal protective shoes or casual safety shoes, that would suit your needs, preferences, and budget at our website, regardless of whether you are a construction worker or an administrator.