This Christmas, don't just dress up something 'ordinary' for the party – try something different and wear cosplay-styled Colored Lace Front Wigs! Many people think that cosplay is just for people who are into anime and comic books, but that's not true. Anyone can wear a cosplay wig and put together a great costume.
Sometimes, however, we are disappointed with the wig we get, because the length, the waves, or the look we want does not meet our expectations, and it is too late to return the wig. Maybe DIY a cosplay wig will be the best choice at this time?
In this article, we'll share some tips and tricks on how to make your cosplay wig look its best. So whether you're a first-time cosplayer or a seasoned pro, we've got everything you need to know to make you the talk of the town this holiday season!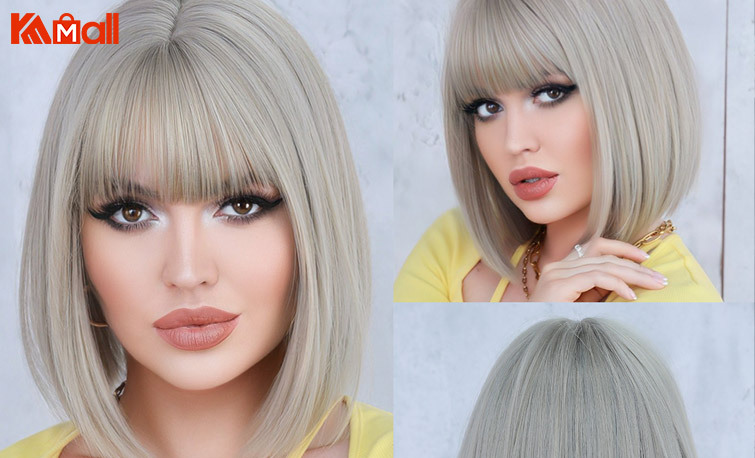 Not As Difficult As It Looks
If you are a tyro, whenever you watch or read about those fantastic 'Wow' cosplay styles on TV or in magazines, which are awe-inspiring, you might feel daunted and intimidated and think: no, I don't want to try this complicated stuff.
But it's not as difficult as you think. In fact, most mistakes can be easily fixed if you just take the time to wash your wig and give it a second chance.
Hence, we recommend that those who are green hands purchase a few more cheap lace front wigs before your next parties so that your hands won't shake with nervousness when DIYing.
Products to Use
While it may be true that cosplaying wigs is a fashion project, it can be a lot of fun as well. As a first step in getting this wig project started, we need to do some preparations to make sure we have everything we need.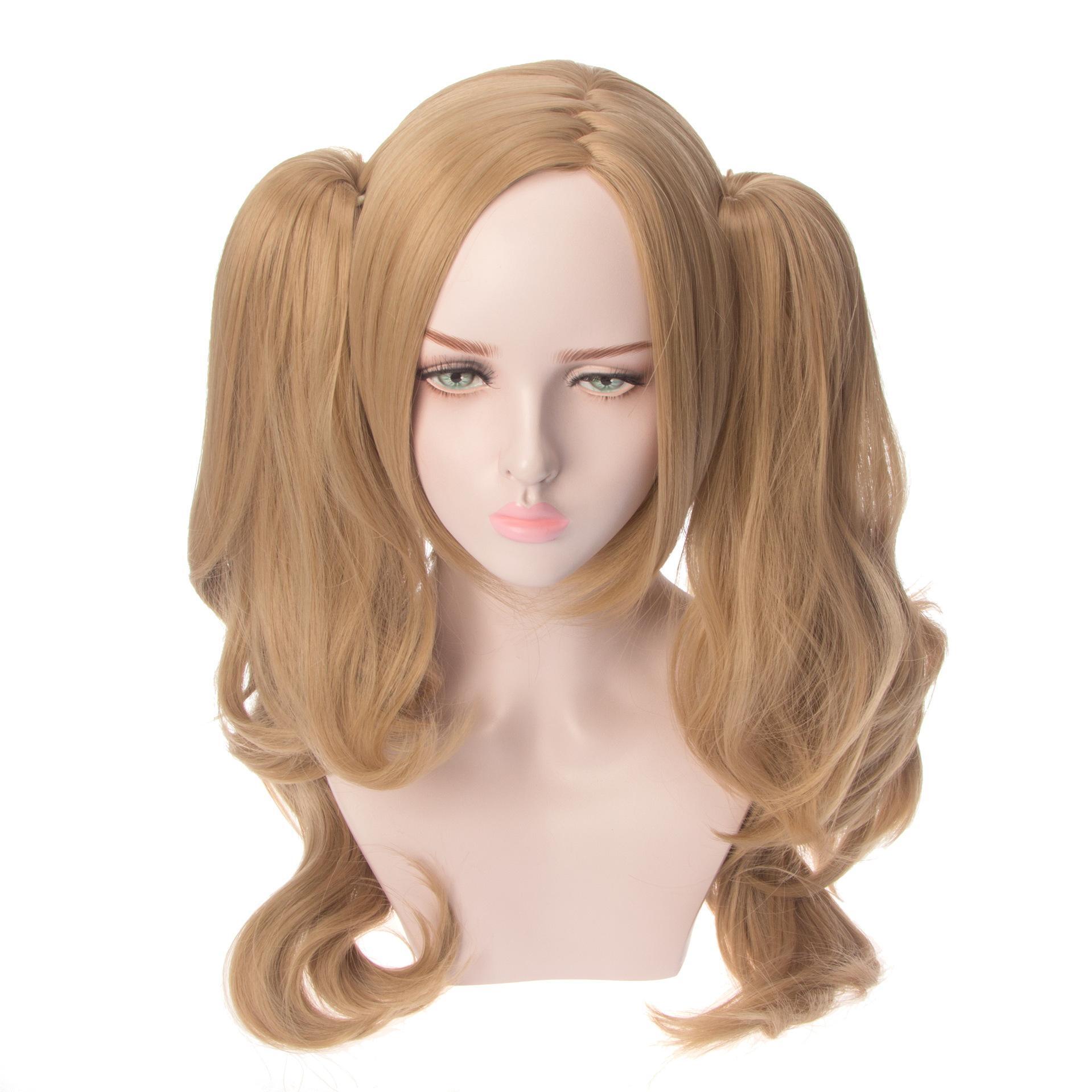 As a beginner cosplayer, those are the tools you will need to get in advance.
Wig stand
Hair glue
Thinning shears
Hair rollers with different sizes
Hair clips
Wide-tooth comb
Hairdryer
hairpins
Strong-hold hair spray/hair gel
Mini rubber bands
Although the tools listed above are primarily designed for beginners, experienced and professional users can also take advantage of the additional tools listed below, especially if you want to make an exceptional look with dazzling lace front cosplay wigs.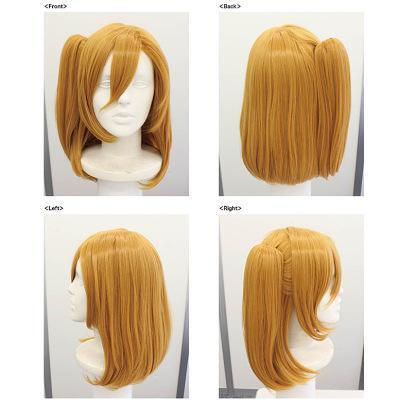 Razor
Bristle hair brush
Hair curler/ straightener
Hair crimper
Perm rods
Swiss lace
Wig tape
Techniques for Cutting
Taking up scissors for the first time, you might be hesitant, for obvious reasons, as you worry about ruining your wig should you make a mistake. It is at this moment that the importance of having a few spare wigs comes to the fore.
But don't worry too much as the same cutting techniques are used for wigs as for normal hair. And both of them behave pretty much the same way in most aspects.
As with haircutting, you'll want to make sure that you have a good pair of hair shears so that you can cut through the wig fibers nicely. There will be ugly frayed edges instead of clean cuts if you attempt to make the cuts using regular craft scissors.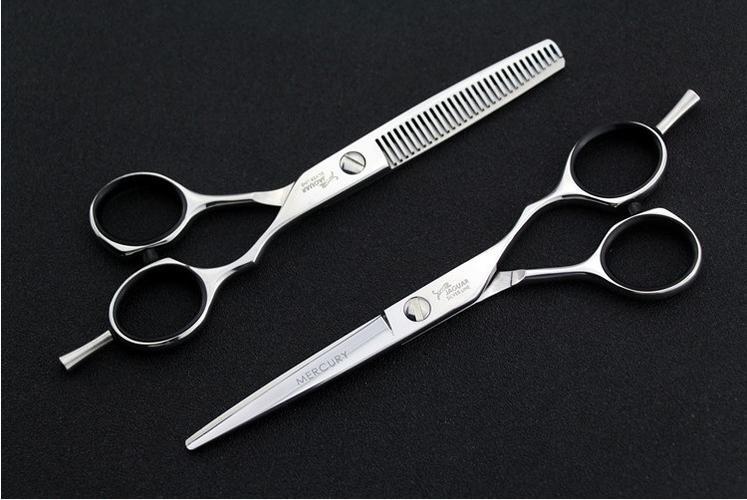 The only thing you should be careful of is cutting straight across the wig, as this will create a blunt, unnatural-looking edge, which is not ideal for most styles. Unless this is the effect you are aiming for.
A good way to achieve fluffier and more varied hair ends is to snip small slices into the wig at a 45 degrees angle.
It is important to remember that the heads of most wigs are not the same size as those of humans. Keeping this in mind when cutting your wig will ensure that you get the best results.
It would be best if you try the wig on yourself and made a snip at the length of the bangs around your face. Usually, when I see a wig head, the bangs are coming down to the bridge of the nose, which is where they are usually positioned.
Use of Heat
It is possible to style your heat-resistant wig using basic heat tools, such as a hair straightener, a hair dryer, and a curling iron based on what you want to go for, such as kinky curly headband wigs.
The wigs that are used in cosplay are made from plastic fibers that are synthetic. Thus the plastic melts when the temperature gets too high.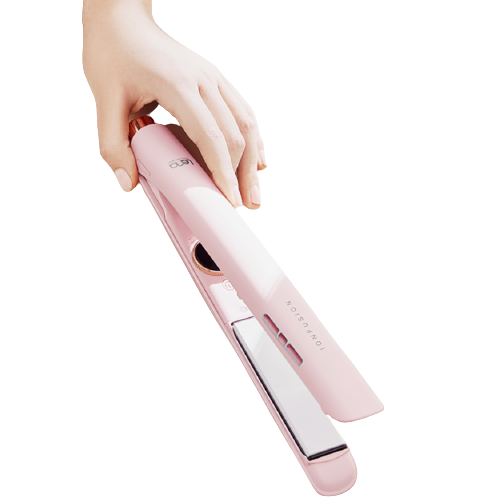 To avoid that happening, you should always style your wig using a low heat setting on your heat tool, even if your wig is high-quality and heat-resistant.
Normally, it is usually specified in the description of heat-resistant wigs how much heat they can handle before the fibers start melting. But it's best that you keep the wig at least 15 degrees lower than this temperature if you don't want to risk damaging it.
Unlike real hair, plastic fibers will be able to keep cool and maintain their shape much more easily than hair, so it will not be necessary to stay in the curler or straightener for a long time.
It is also recommended that you test a small section (or the tips of the wig) before you begin heavy styling with heat. Heat-resistant wigs will sometimes be marketed as heat-resistant to entice buyers, but in reality, they will only be able to handle a hairdryer.
Topknots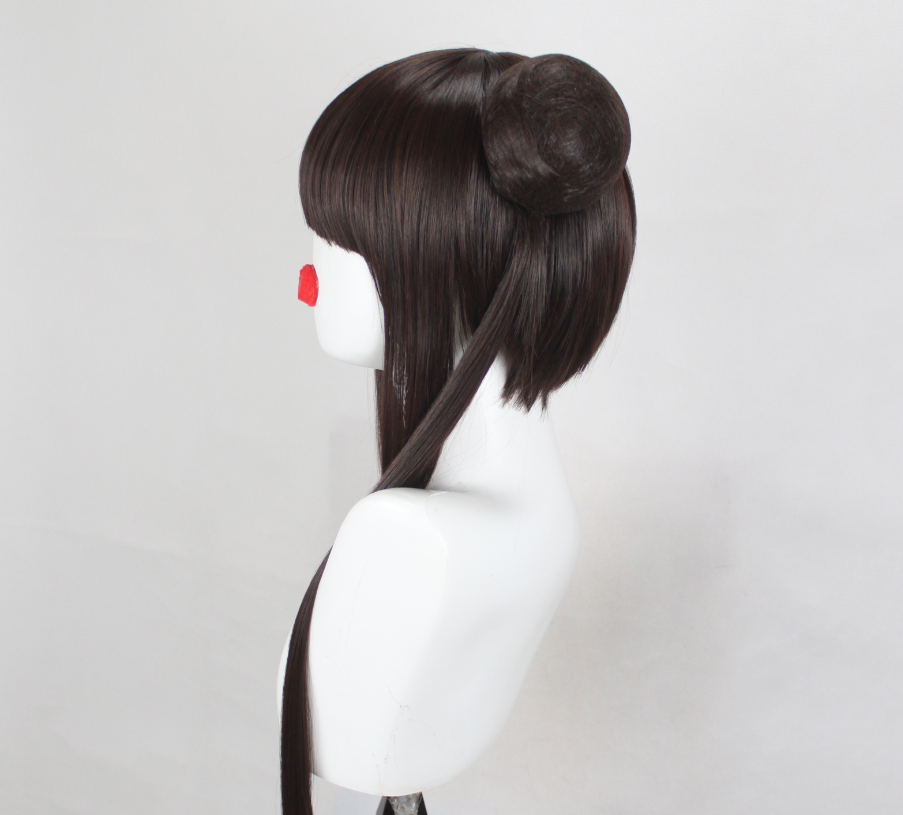 Wigs generally aren't designed for up-dos. As a result, if you want to create ponytails, pigtails, or buns with your wig, you will need to buy wigs that are specifically designed to create up-dos. Compared to standard wigs, these are going to cost a little more, but they'll come pre-styled.
Alternatively, you could buy a short wig along with ponytail clips for these kinds of styles. In this way, you won't get the pulled-back look of real hair, and you'll still get a good-looking effect at the same time, and it's cheaper than getting a pre-styled one.
Spiking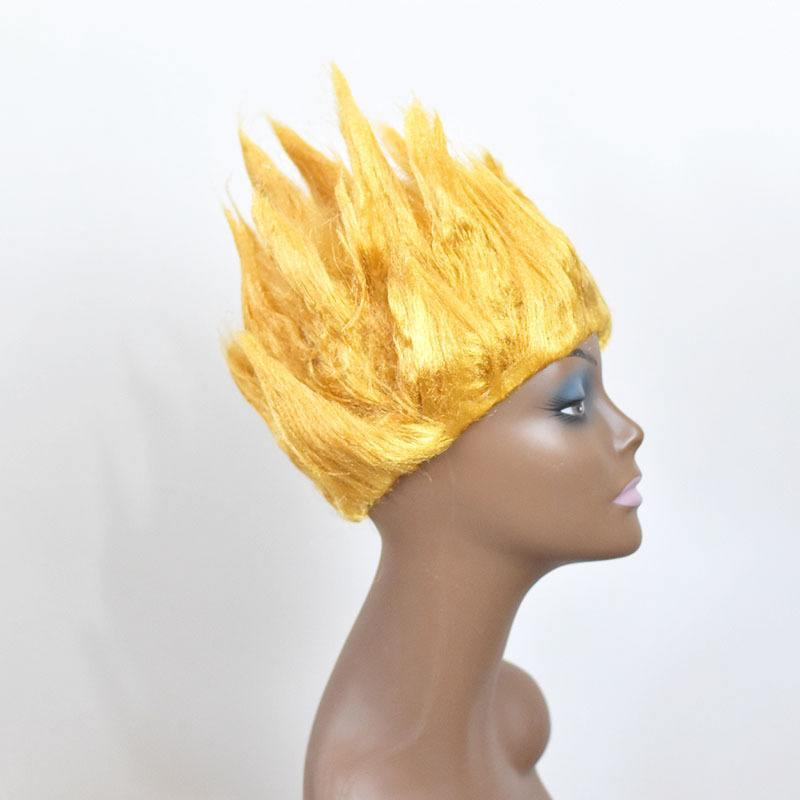 In anime and comics, spikes are pretty common, for instance, pixie lace front wigs. You'll probably have to make them at some point in your cosplay career. Spiking is not difficult at all, despite it seems intimidating at first.
You should choose a thicker wig to prevent the spikes from revealing the wig cap beneath and to keep the spikes in place.
Divide your wig into sections
It will be easier to spike small sections with less product, but you won't be able to get that fluffy spike look that's common in anime if the section you separated is too small.
Cut the spike section to the desired length
Getting the spike to come to a point requires trimming the section of wig hairs at the end so that they taper at the ends and the spike will come to a point.
Hold the spike together with a strong-hold hair spray or glue/gel
It might also be possible to help spikes stand up by using the heat from a hairdryer, but you have to direct the heat toward the roots of the hairs for it to work.
Make any necessary modifications to the spike, followed by repeats on the rest of the wig sections
For spikes that are not pointing correctly, you can trim the tip of each one to make it point correctly and to make them stand up, you can spray them with strong-hold spray or use the heat from your hairdryer to help them.
Make sure that you don't hesitate to snip away any flyaways as well. Before you get the hang of it, you'll probably go through quite a few of these.
Resizing If Needed
The ability to make a custom-sized wig has been very helpful for someone with a small or large head, as it has allowed them to create a more realistic and more comfortable ending wig.
The hairline can be repaired by removing a few lines of wefts from the inside of the hairline and sewing everything back together again afterward. The effect of this is to shorten the hairline on your head, so you are able to wear the wig more naturally.
Likewise, a piece of elastic can be easily added to the back of the ears of wigs if they are too small for you, thus giving you a better fit.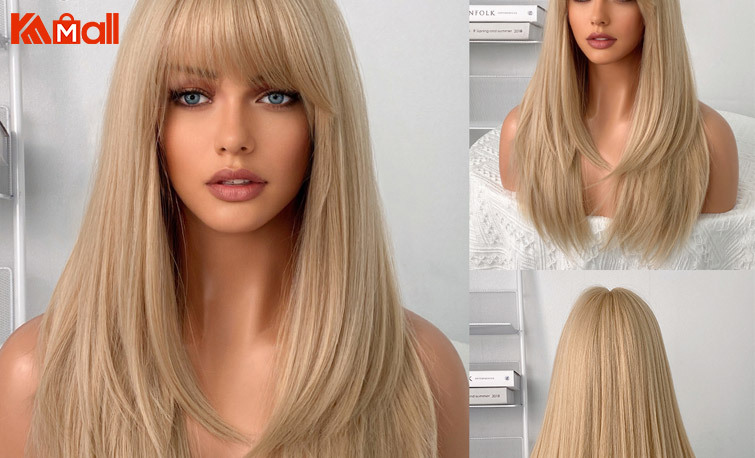 Be Stunning At A Party
A Christmas party is approaching now and it is the perfect opportunity to make yourself stunning and stand out of the crowd. People would never regret turning their heads when they see your amazing cosplayed pink lace front wig.
The best way to do this is to get the cheapest headband wigs on Kameymall and create a cosplay style by your hands with our useful cosplaying tips.