"Gymnastics" is the general term for all gymnastics events. Gymnastics can be divided into competitive gymnastics, artistic gymnastics, and basic gymnastics. In this article, Kameymall will introduce some basic information about gymnastics.
There are both dynamic and static actions in motion. Basic gymnastics refers to a kind of gymnastics with relatively simple movements and techniques. Its main purpose and task are to strengthen the body and cultivate good body posture. It mainly faces the broad masses of the people. The most common are broadcast gymnastics and fitness gymnastics for the prevention and treatment of various occupational diseases. As can be seen literally, competitive gymnastics refers to a kind of gymnastics whose main purpose is to win, obtain excellent results and compete for medals.
This kind of gymnastics is difficult, complex, and thrilling. Therefore, when practicing, we must use air track to prevent injury.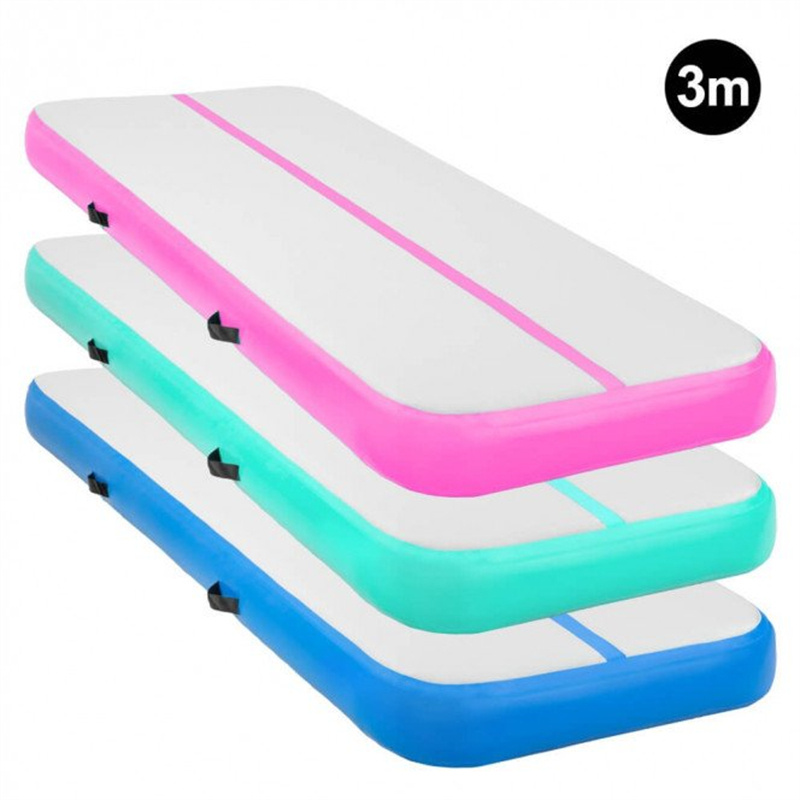 There are two types of ancient Chinese Gymnastics: one is to strengthen muscles and bones and prevent diseases. Among them, the most representative is the "guiding and self-cultivation" in the classic of ancient medicine Neijing. The unearthed guide map has a history of more than 2100 years. It is not only early, but also rich in content: limb movement, respiratory movement, instrument movement, etc. The other exists in ancient music and dance, acrobatics, drama, and folk skill movements.

Basic rules
In the preliminary competition, athletes compete for the qualification of both team and individual events. The team score is the sum of the scores of each item. At present, in this cycle (to 2011), the group implements the 654 competition system, that is, 6 people per team and 5 people in each event. The highest 4 results are included in the total score. The top 8 of the team's total scores will enter the team finals; The top 24 men's 6 events/women's 4 events will enter the individual all-round finals; The top 8 scores in each individual event will enter the final of each individual event. Each country can send up to two players to participate in the final of each individual event. If more than three players from a country enter a final, the top two will be selected, and the ninth (all-round 25) will enter the final, and so on. If a contestant participates in the preliminary vault, the first jump result shall be included in the team and all-around results.
In the team final, the 633 competition system shall be implemented, with 3 players in each item, and the scores of 3 players shall be included in the total score.
The individual finals are generally divided into two days. The first day of men's free exercise, pommel horse, rings, women's vault and uneven bars, and the second day of men's vault, parallel bars, horizontal bars, women's balance beam, and free exercise.