Autumn is coming. When you have a short vacation, where will you go and which activity will you choose? If you have no ideas, don't worry, I will share you my plan.
Zorbing is my latest activity which attracts me a lot. It is an exciting but safe activity derived from New Zealand.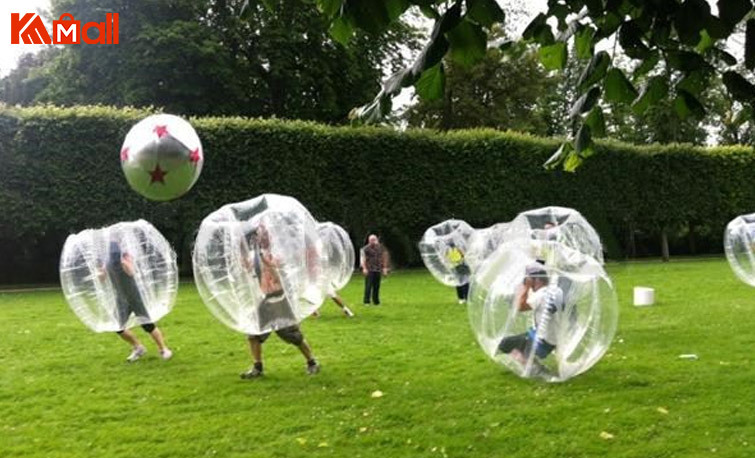 What is needed in zorbing?

Having a zorb ball is the key to join in a zorbing campaign. Zorb ball is a two-layer inflatable ballon consists of PVC material.
How to play zorbing?

There are many ways for you to play zorbing such as fixed style, which means you will be fixed inside the ball and roll with it to feel the weightlessness. What's more, bubble soccer is also a fun way, drilling into the ball and play soccer with your friends or families through bumping each other. Lots of entertainment by zorb balls have been invented recent years with the popularity of zorbing, you can choose no matter what ways you like.
How can it ensure my security?

Before you ride a zorb ball, the air pocket between the two-layered balls will be inflated. The double-layer construction offers just the right amount of protection. Also, centrifugal force keeps the rider close to the wall even the ball rolls with the gravity. It provides both excitement and security for riders, which is a fun activity for us.
How about zorbing in other seasons?

Spring and autumn are good times to play zorbing. In addition, it is greatly affected by the weather. For example, it is not suitable for rainy days and days with strong winds of level 4 and above, otherwise the sphere will easily roll out of the slide, causing danger.
Get ready now?

Zorb ball can be ride by two individuals at the same time, it is a great activity for those who wants to enjoy life time with families or friends. If you are interested in it, have a look on Kameyball!