Imagine a world where work safety shoes can not only protect your feet, but also enhance your performance, comfort, and overall job satisfaction. A world where your feet are equipped with cutting-edge technologies that make you feel like a superhero, ready to tackle any challenge that comes your way.
Well, that world is not just a figment of your imagination – it's a reality, and it's happening right now.
With each passing day, the world of work safety shoes is advancing, bringing new innovations and technologies that are revolutionizing the way we work.
Join us on a journey to explore the latest advancements in work safety shoes and discover how they are shaping the way you work!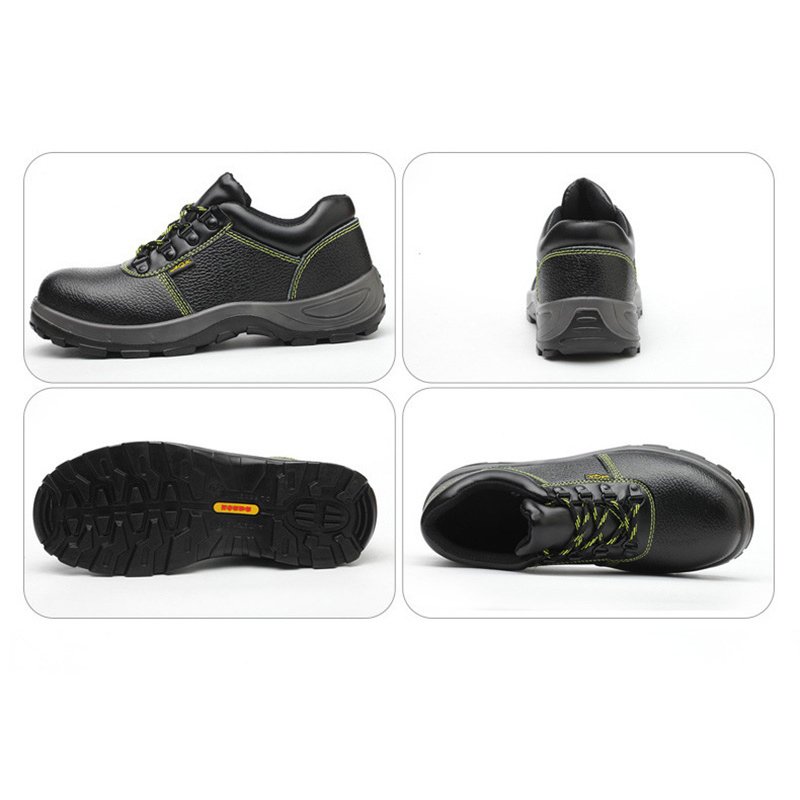 The Current Stage Of Safety Shoes
As more workplaces have become protected from impact, electric shock, and chemical hazards in both indoor and outdoor work environments, the market for safety footwear has expanded over the past few decades in order to meet these needs.
At the same time, the functions, such as slip resistance, waterproofing, and anti-puncture, have been enhanced. Every shoe designer is making every effort to create the best safety work shoes for wearers.
Safety footwear manufacturers strive to make sure that they meet changing needs with each new product introduction, as well as to find new ways to make work boots and shoes lighter and more comfortable, and ultimately to make them safer.
The manufacturers of personal protective equipment footwear are constantly seeking feedback to improve worker health and performance, and at the same time, they are also always reviewing a wide range of data points from fit, and function, to wear and durability, as they try to combat foot fatigue.
With the increasing sophistication of safety footwear design as well as the materials used to construct new products, manufacturers now have a lot more tools to use from the very start of the product development process to the very end.
Amongst the advancements in modern safety footwear, there are a number of innovations in safety, materials, and comfort.
Because of the significant developments in footwear such as PPE, shoe stores now have an abundance and a wide variety of options to choose from.
As such, it has become more important than ever to choose the right shoes for the job in order to stay on top of your game.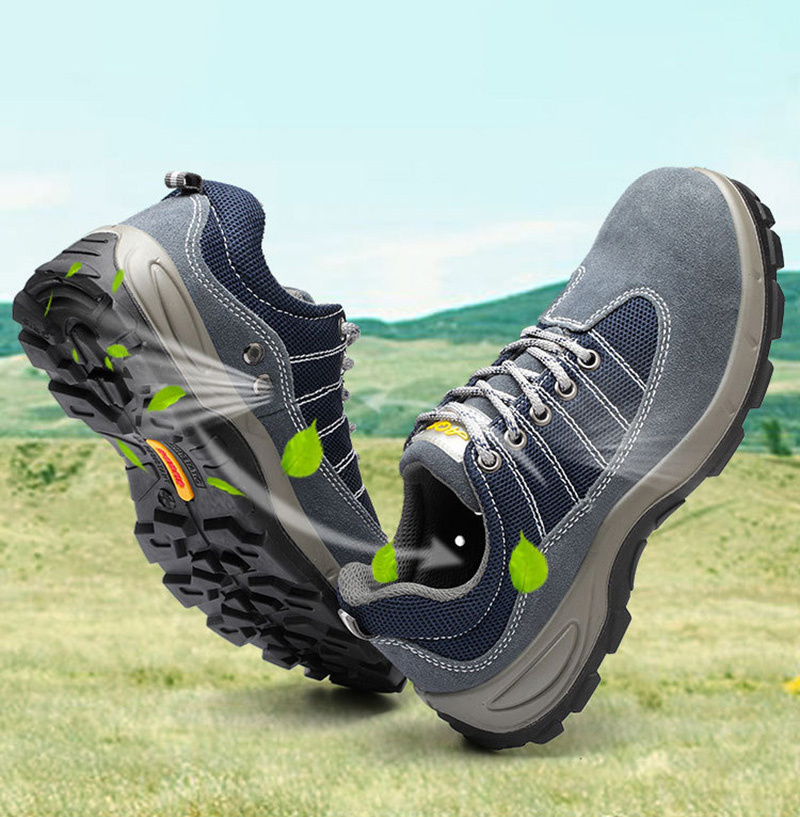 Modern Style Involved
In today's world, there are a lot of options available to the consumer when it comes to choosing a pair of boots or shoes that are suitable for work. There is also an impressive range of versatile safety footwear available in the PPE industry, which has evolved over the years.
When a job requires the kind of movement associated with a fast-paced pattern, such as office work or F & B work in the hospitality industry, then low-cut, sneaker-style work shoes make a lot of sense.
Designed with treads similar to those seen on car or bike tires, today's outsoles are capable of diverting liquids rapidly away from feet in environments where sure footing is essential.
With the introduction of a new range of materials and an overall design that maximizes the surface area and is better at meeting anti-slip standards, the final result is something that will provide a greater amount of surefootedness on the job and promote a more confident work environment.
These sporty sports shoes feature scratch-resistant nylon and synthetic mesh uppers that provide support and structure while also allowing for a greater range of motion and greater breathability. For instance, the best lightweight safety shoes on the market are the ones.
It is also possible to adapt the various patterns and colors of the textiles to help keep the shoe's athletic feel while continuing to incorporate shoe functions.
The idea of a safety sneaker that resembles the traits of a pair of athletic sneakers is very well-suited to environments that are fast-paced and indoors, such as assembly, warehousing, distribution, and some manufacturing plants.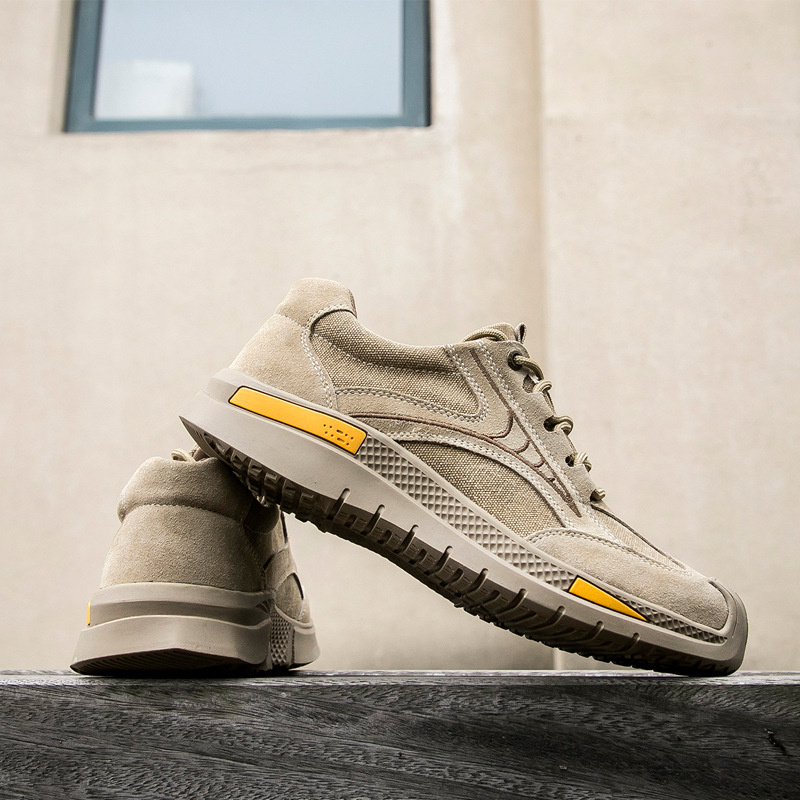 Women's Work Safety Shoes
Due to the growth of the female workforce in the trades, it is essential to innovate in workwear for women in order to meet their needs.
Before the introduction of women-specific PPE, much of the PPE available on the market was designed for men but narrowed down to a smaller size and feminine style to fit women's needs.
In order to be able to work in their own businesses, every working woman had to get used to having to know their sizes for everything associated with men's safety gear, including their footwear at work.
Nowadays, things are getting changed. The footwear options available for women for their personal protective equipment today are manufactured according to women's specific figures. Put in short, they are designed and manufactured to fit the female worker with the same durable, comfortable, performance, and safety innovations as those available for men.
The selection of styles and contours available for women in the world of safety footwear has expanded, making it possible for women to choose the most comfortable safety shoes for their jobs and make sure they remain safer while working.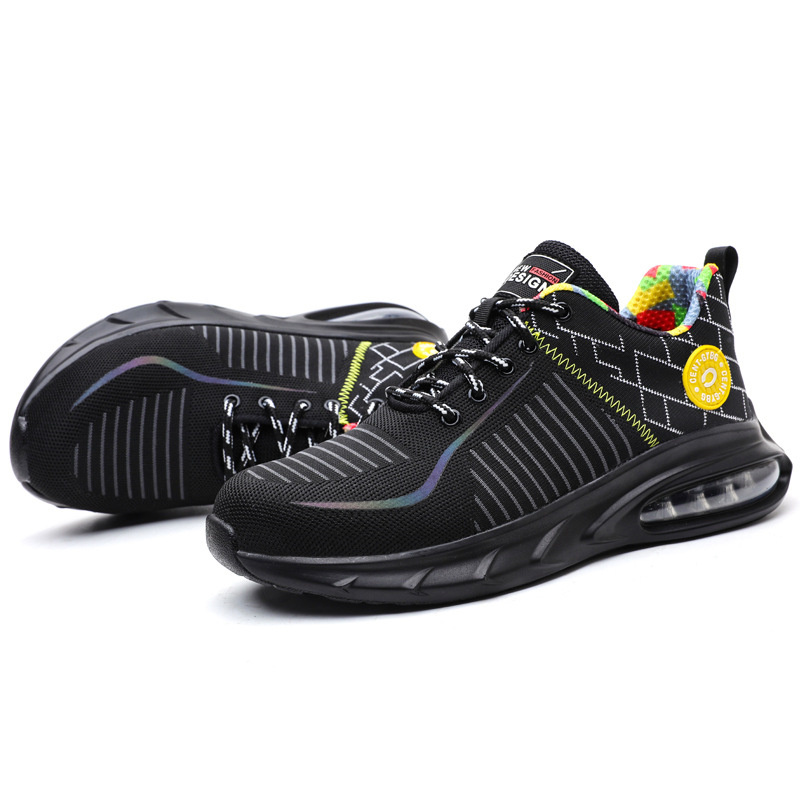 Advanced Materials
Recent years have seen significant improvements in the development of materials for the manufacture of both workwear and footwear. In order to provide the best protection for the worker's feet in the workplace, each of the materials used to build safety shoes serves a unique purpose.
In hot and cold climates, waterproof linings are used to keep feet cool and dry, providing extra protection from the rainy weather and keeping them comfortable all day long.
When a vehicle headlight is shown in conjunction with a reflective webbing, workers are seen better at night as well as in dimly lit environments since these webbings and features illuminate when shown alongside an active light source.
Workers will be protected from slips and fall by using outsoles with siped and slip-resistant surfaces that rapidly disperse the liquid. It is also possible to use natural odor-preventive lining to make work boots last longer and keep wearers' feet fresh and healthy, so as to extend their lifespan of them.
In addition, there are a number of different types of leathers, polyesters, and synthetics that are now being used as uppers in workwear that can be treated to protect them against relatively harsh chemicals that are present in work environments.
Several heavy-duty work boots are made from acid-resistant leathers, which are designed to withstand the damaging effects of caustic chemicals such as oleic acid and ammonium hydroxide and have the ability to last longer than traditional leathers.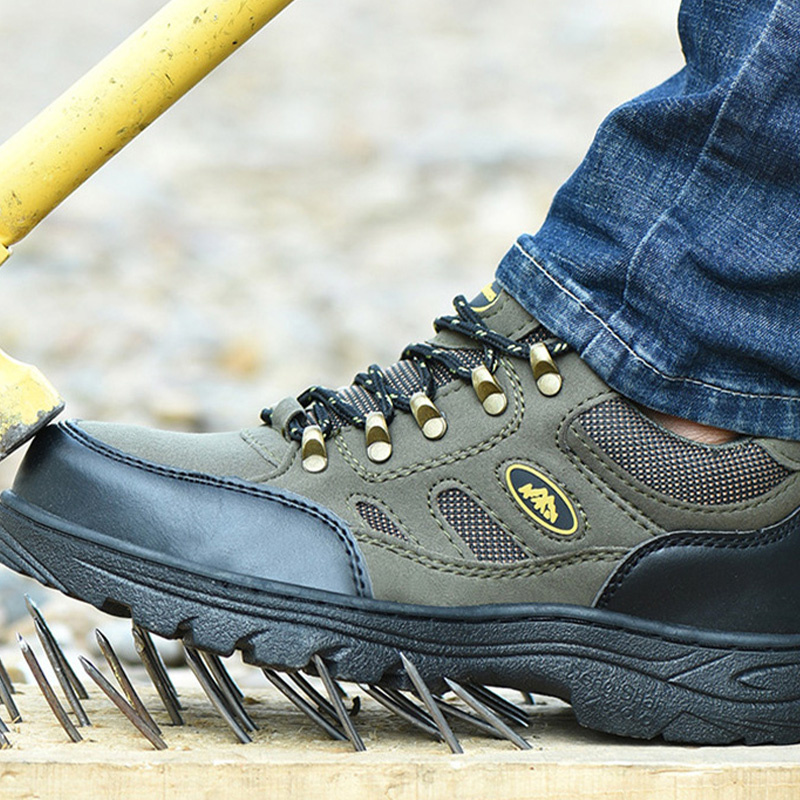 Toe-Oriented Protection
Today's work boots and shoes provide a variety of safety toe options for workers who need to wear work boots and shoes with toe protection. A carbon fiber toe, for example, is 15% lighter than a steel toe, while still retaining the same level of safety.
For occupations that require workers to pass through metal detection, safety shoes with carbon fiber or safety shoes with composite toe cap is a necessity, allowing the safety shoe to be designed so the toe cap is completely metalloid, helping the worker to pass through metal detection.
In addition, manufacturers are looking for better ways to design and integrate safety toe caps into footwear in order to achieve a more effective and multi-functional finished product.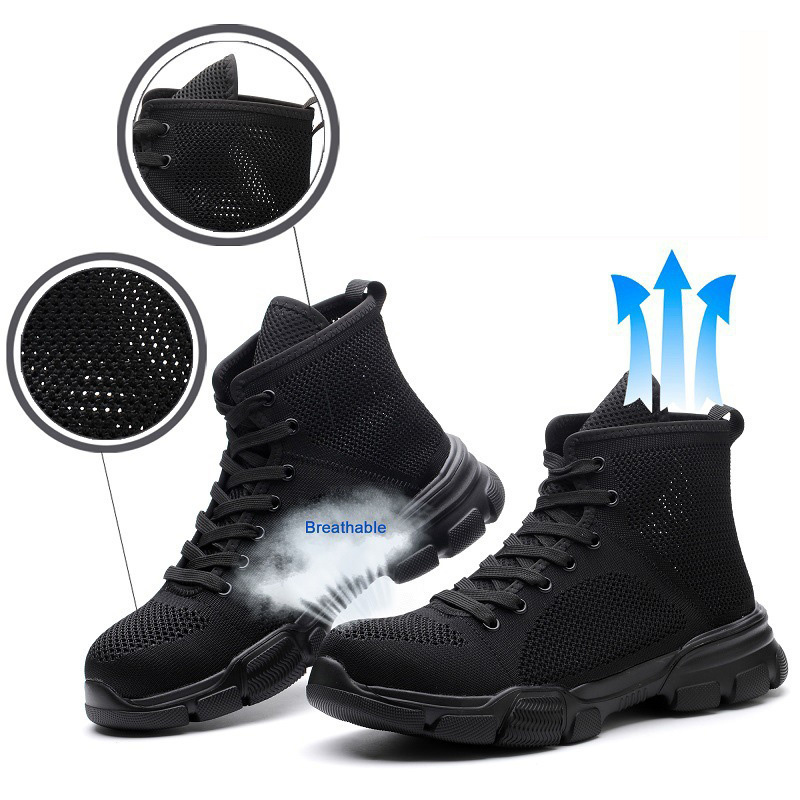 Improved Comfortability
Safety of the worker's feet is one of the most important concerns of any personal protective equipment footwear, but new advancements engaged in comfort technology make it possible for workers to have comfortable and safe feet even on the longest day of the week.
The majority of work safety shoes in the modern age make use of technology that is understood to be advanced in cushioning that is designed to meet the demands of workers who have long sought lighter-weight boots with a higher level of comfort.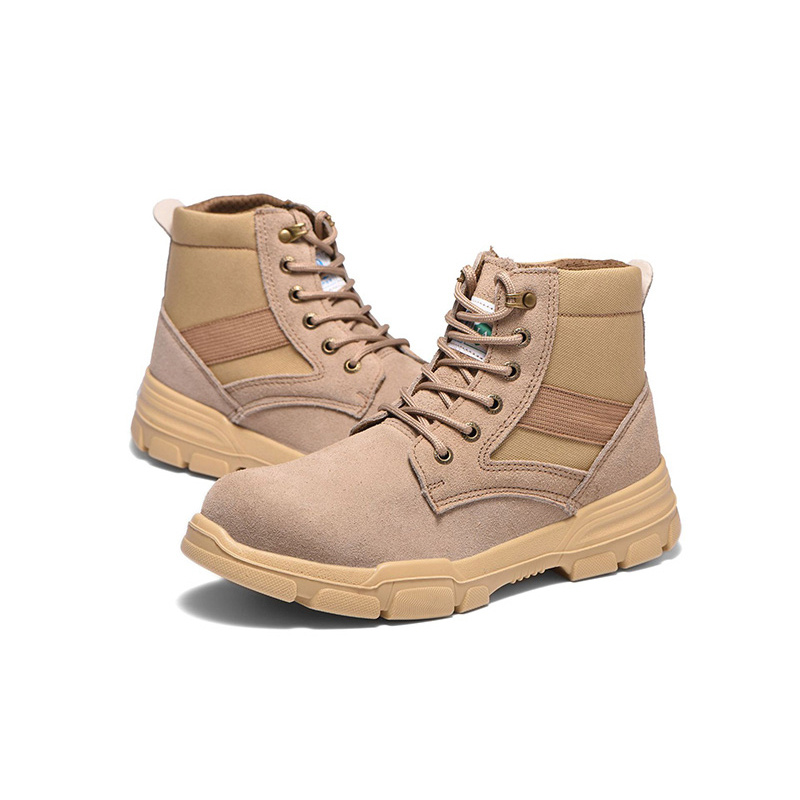 Conclusion
The world of safety work shoes is constantly evolving and bringing new advancements that are making our jobs safer, more comfortable, and more productive.
For example, From the birth of steel-toe safety shoes to carbon fiber safety shoes, these technologies and innovations are revolutionizing the way we work and paving the way for a brighter, more secure future.
Whether you're an employee, employer, or safety professional, it's important to stay informed and embrace the latest advancements in work safety shoes.
By doing so, we can ensure that our feet are protected and equipped with the tools they need to excel in any work environment. So let's take a step forward and embrace the future of work safety shoes!