As the weather begins to warm, it's time to put aside our heavy winter coats and embrace the light and airy styles of spring. And what could be more perfect for those sunny days than versatile, stylish, and sexy women's tank tops?
This year, however, the game has changed. As more and more consumers become environmentally aware, there's a new player in town - sustainable tank tops!
In this blog, we'll dive into the world of sustainable women's tank tops and explore the innovative materials, latest trends, and eco-friendly designs that are leading the charge for 2023.
So get ready to feel good and look good with the ultimate guide to sustainable women's tank tops.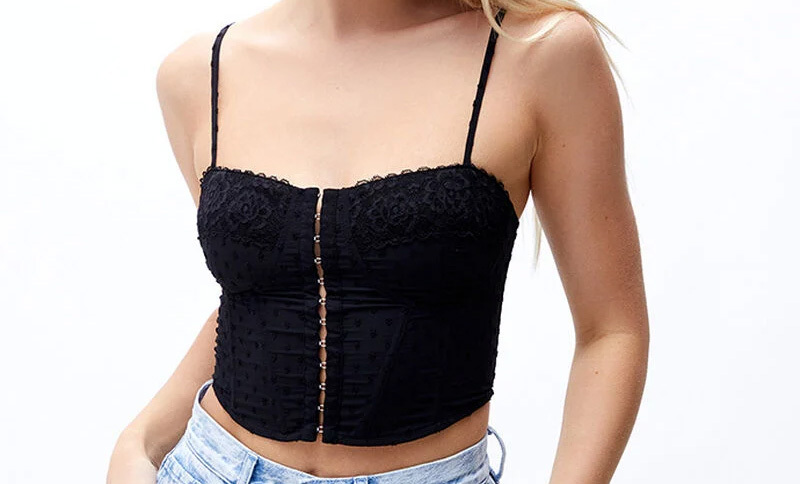 Why Sustainable Elements Are Important To Tank Tops
Yes, as stylish women, we all are sensitive to the season changes. Summer is here and it's time to bring out the tanks -- This is the call of the season that we receive!
But wait, before you hit the stores, have you considered the impact that your fashion choices have on the planet? Yes, we're talking about sustainability, and it's a big deal when it comes to tank tops.
Picture this - a world where the clothes you wear are not just stylish, but also kind to the environment. No more water pollution, no more land degradation, and no more harmful chemicals. With sustainable tank tops, you can be part of this world.
Think of it as a superhero outfit for the planet. Sustainable materials like organic cotton and bamboo are grown without nasty chemicals, and they use less water and energy. And when you recycle your old clothes, you're helping to reduce waste and conserve resources. It's a win-win for both you and Mother Nature.
And let's not forget the workers who make these sustainable tank tops. By choosing eco-friendly fashion for your sexy tank tops, you're supporting a more responsible and fair industry, where workers are paid fairly and treated with respect. So, not only are you looking good, but you're also doing good.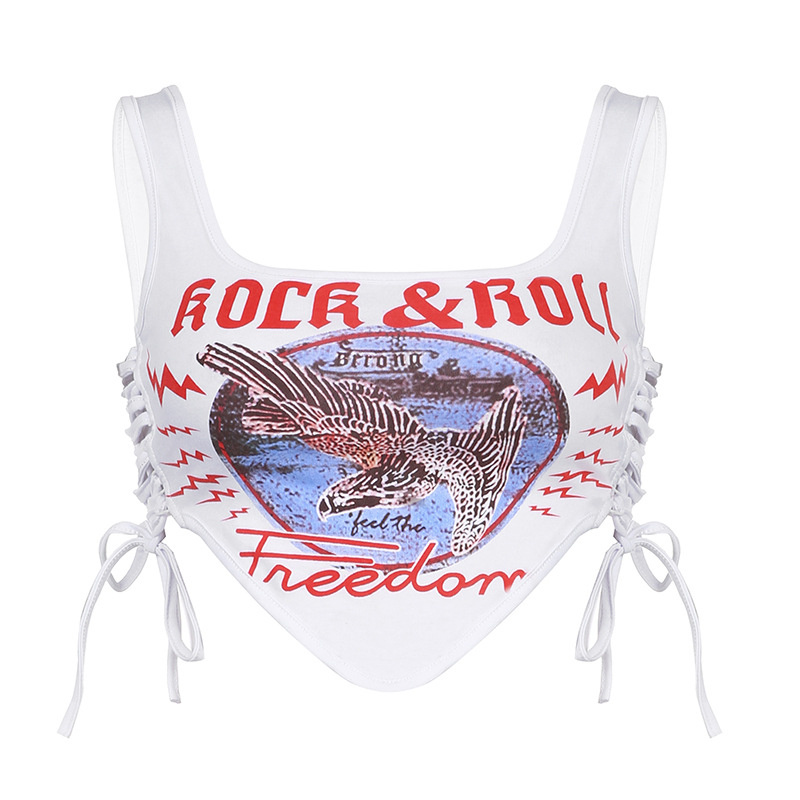 What Sustainable Options We Have?
There are several fabrics that can be found in sustainable tank tops, but the most common ones are:
Organic Cotton

Bamboo

Recycled Polyester

Tencel

Micro Modal

Linen

Hemp
In contrast to conventional cotton which is grown using pesticides or fertilizers, ORGANIC COTTON is grown without the use of chemical fertilizers or pesticides.
Recycling materials is another way to make a tank top that is sustainable. ORGANIC COTTON is grown without pesticides or fertilizers, so it is environmentally friendly and chemical-free. Recycling materials is another way to make a tank top that is sustainable.
It is possible to recycle a wide variety of materials, from plastic products to old clothing. In addition to those sustainable elements used for tank tops, a BAMBOO is also an option.
Unlike other materials, BAMBOO grows rapidly and doesn't require pesticides or fertilizers to be maintained, which makes it a sustainable material. There is also a significant amount of oxygen released into the atmosphere by the plants that are released by trees.
It is quite common for tanks to have some ELASTANE or SPANDEX mixed in with them, especially if they will be used for sports activities, such as athletic tank tops. This gives them the flexibility and shape retention they need when worn, as well as making them stretchy.
As an alternative to spandex and elastane, RECYCLED POLYESTER proves to be a wise choice. There are odds and ends to the size of these tags, but most of the time, they are so small that it does not make a significant difference when choosing a garment.
The Sustainable Picks For Us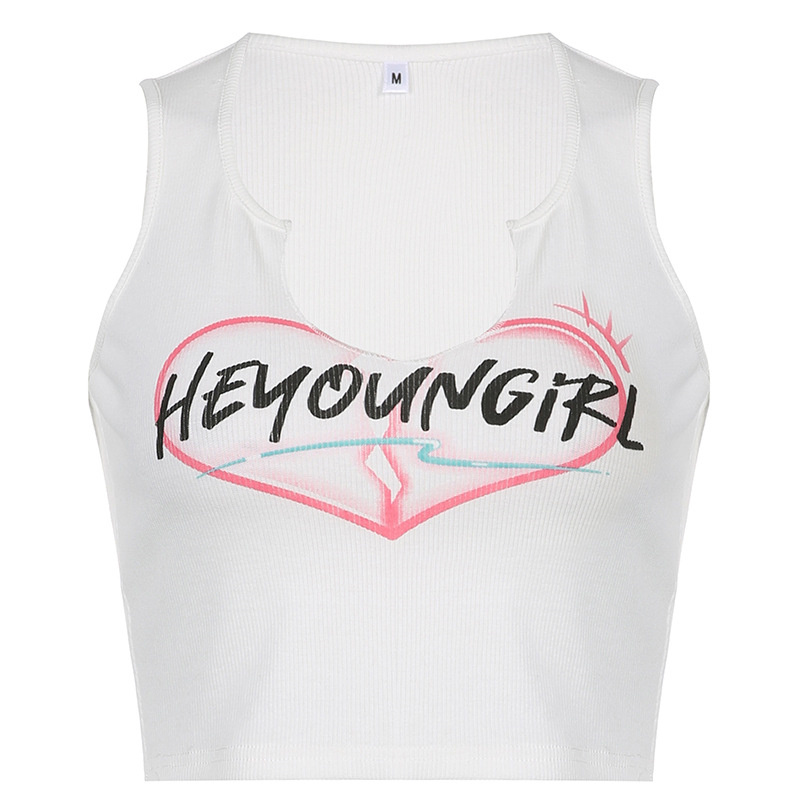 Athletic Tanks With Organic Cotton
Considering that organic cotton is a soft, breathable, and comfortable fabric, we are always on the lookout for tank tops made from this material.
There are many benefits to wearing organic cotton on a regular basis, not only because of its comfort but also because of its environmental benefits.
This organic cotton material featured with a cropped tank top look is on-trend right now, which makes it a good choice for your wardrobe.
A cotton crop grown organically requires less water than a cotton crop grown conventionally. Besides the fact that organic cotton does not contain pesticides or chemicals that harm the plant, it is also free of any toxins.
There is also a difference in how much CO2 is produced compared to conventional cotton when using organic cotton.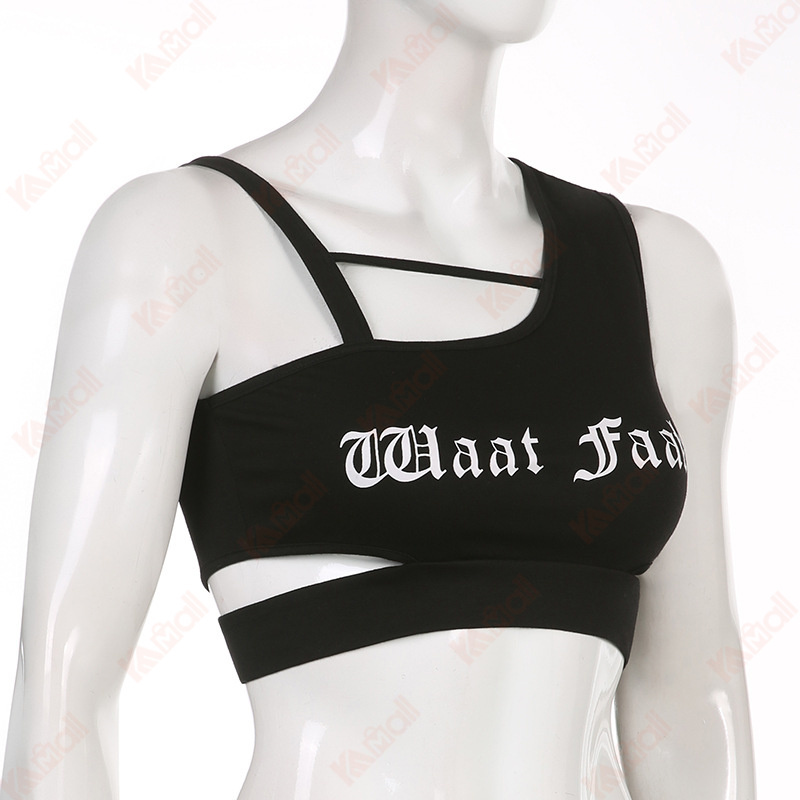 Ribbed Tanks With Recycled Polyester And Hemp
It's a true summer staple that can be layered or worn on its own, making it the perfect summer top for everything.
It features a breathable ribbing on the shoulders to keep you comfortable and at the same time give you that body-hugging look, so you can tuck this tank top perfectly into pants and look cool wearing it.
Nevertheless, what we like best about this ribbed crop tank top is the material from which it is constructed. The material used to make this tank top is 100% safe and organic, as well as recyclable and reclaimed.
It does not only feel good on your skin, but it also takes care of the environment, so you will be able to wear it with confidence knowing you are not harming the surroundings.
A blend of polyester and organic hemp is used in the manufacturing of this tank top, so you can be 100% sure that these tanks are meeting the highest standards of environmental and social sustainability.
Casual Tanks With Bamboo
As a beach-friendly top, it may seem a little unusual to find one that is both stylish and fun, but at the same time, it is also comfy and eco-friendly. Luckily, you can find such a top in the form of a tank top made out of bamboo fabric.
The truth is, whether you are surfing waves, lounging at the beach, or just heading to your favorite beach bar when you are on vacation, this type of tank is perfect for all occasions.
Buying a bamboo tank is one of the best choices you can make since it is made from both natural and safe bamboo, which is lightweight and breathable, offering many advantages.
This bamboo top is a perfect beach-friendly choice since bamboo is a naturally moisture-wicking material. Pick it up and do our part to help the planet so we can get out and enjoy it.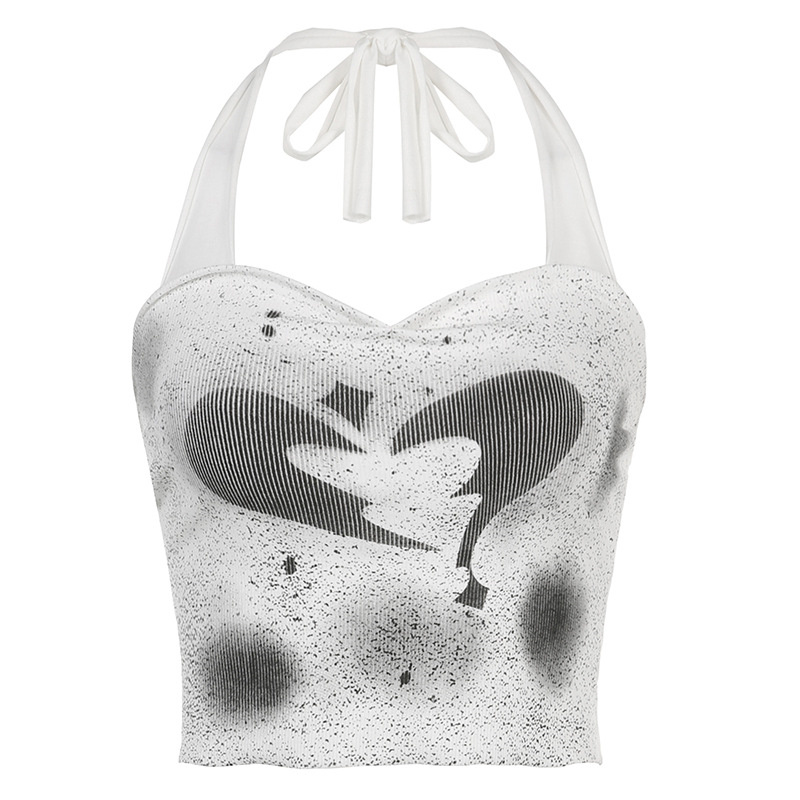 Longness With Organic Cotton And Bamboo
If you're going to wear a tank top in warmer weather then you should opt for one with length. It is a perfect everyday top! In addition to looking great on its own, you can also wear it with shorts or skirts because it's a great length to wear with leggings.
There are several colors available for this item, so you can select the one that perfectly suits your chic style!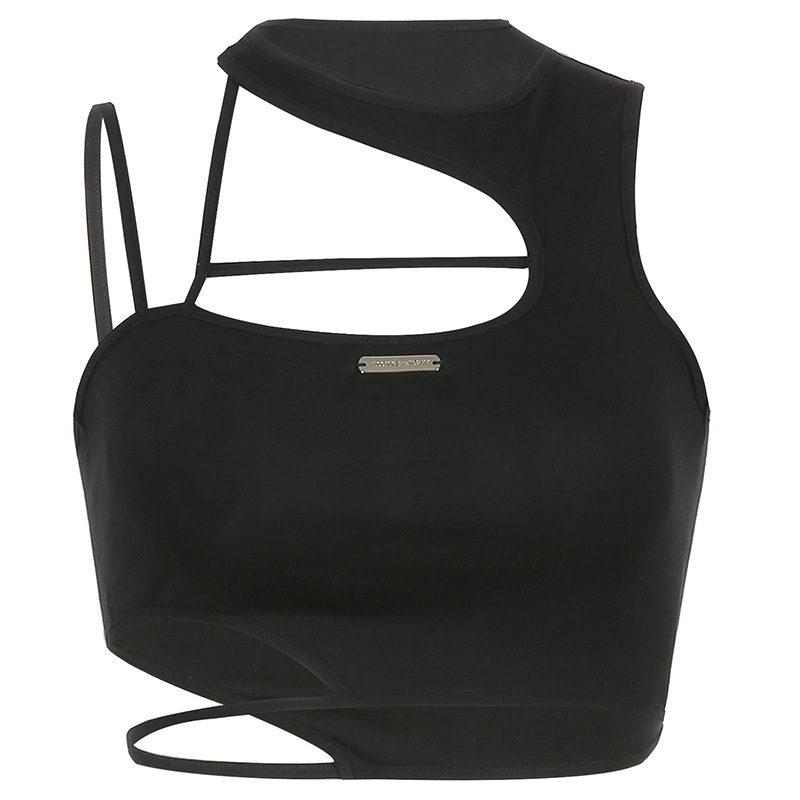 Minimalistic Tanks With Linen
I think this fantastic minimalistic tank is a great top that comes with the perfect mix of contemporary, casual, and smart styles and it can be worn in any situation.
Made from linen, a fabric that is made from flax, which is a plant that requires less water and pesticides compared to other crops, makes the garment an environmentally friendly option.
There are many ways to wear this top, including wearing it with jeans, capris, skirts, or layer it under a jacket with dress pants. In addition to the fact that it is versatile, it is something that you could keep for a long time.
A linen tank top is a great addition to any wardrobe. It has a natural, relaxed look that can be dressed up or down, making it a must-have for any fashion-conscious and eco-conscious girl.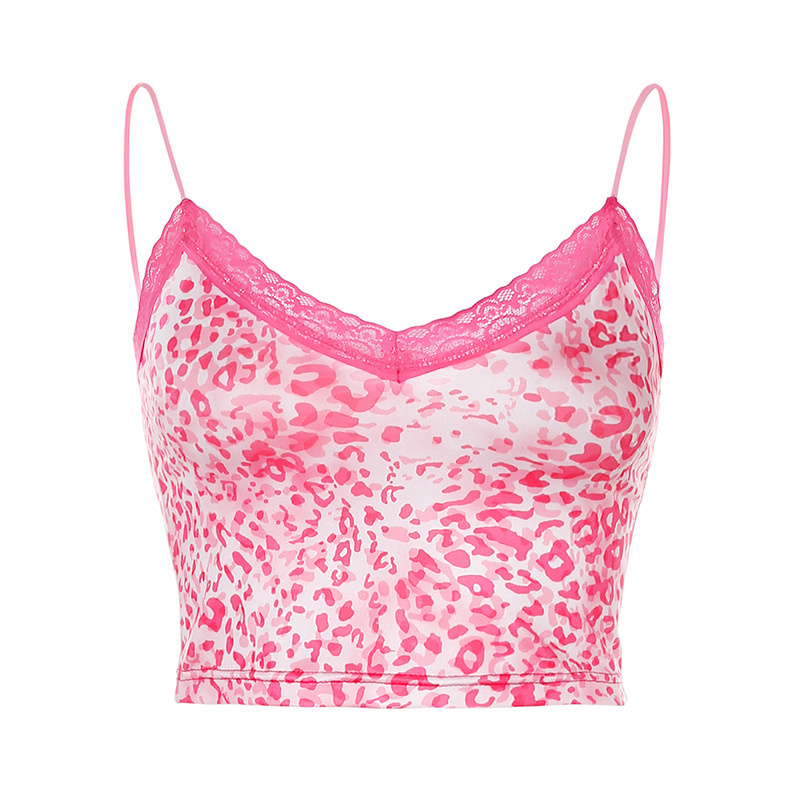 Final Say
As we look ahead to the warm and breezy days of 2023, it's time to ditch the heavy and chubby outers and embrace the cool and trendy tank tops. But why settle for just any tank top when you can choose one that not only looks good but also does good for the planet?
By opting for sustainable tank tops, you're not only making a fashion statement but also taking a step toward a greener and cleaner future.
From using eco-friendly materials to reducing water waste, sustainable tank tops are designed to make you feel good both inside and out.
So, whether you're hitting the beach or lounging in the park, make sure your wardrobe is 2023-ready with a sustainable and sexy women's tank top. After all, there's nothing more stylish than being kind to the planet!