Wigs have been around for centuries, but they have seen a recent resurgence in popularity – especially among young people. Wigs, whether they are lace front wigs or headband wigs, offer a unique way to express your personal style and can be a fun and easy way to change your look.
With the warm weather finally arriving, it's the perfect time to try out a new hair wig style! Whether you're looking for a wig for a special occasion or just want to switch up your look for the spring season, we've got you covered. Keep reading to learn about the hottest hair wig trends for spring 2023!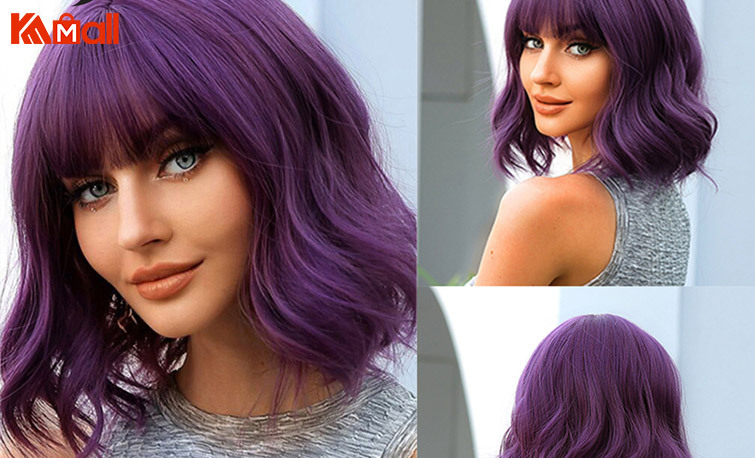 What Can You Get From Hair Wigs This Spring?
The hair wig is the perfect way to add a touch of glamour to your look. Additionally, wigs are also a great option for people who are experiencing hair loss due to illness or treatment. They can help restore your confidence and make you feel like yourself again.
It is becoming more and more popular to wear hair wigs, such as lace front wigs, as more and more people are searching for ways to complement their own hair as well as make it look stylish and unique using hair wigs.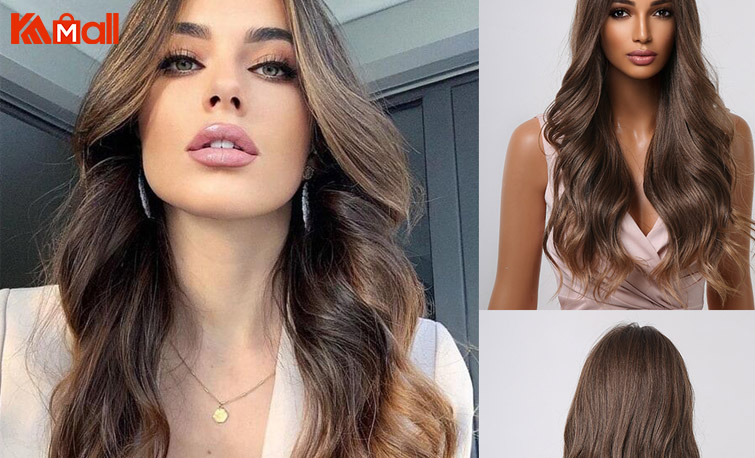 So what are the benefits of wearing a hair wig, and why do you find yourself so hooked to them?
Versatility: It is possible to change your look quickly and easily with the help of hair wigs, which come in a variety of styles, lengths, and colors. With wigs, you can switch things up as often as you like, whether it's a new haircut, color, or style.
Confidence Boost: There is no doubt that wearing a stylish and trendy wig can give you an instant confidence boost, allowing you to feel good about your appearance and step out in style with renewed confidence.
The Style Trends For This Spring
It is a great way to embrace the spirit of positive change as spring approaches by changing up your lace front wig style to reflect the changes in season.
As you'll see below, we've compiled some of the most wig-out hairstyle trends that we predict will have a huge impact in 2023, as well as stunning wigs that can help you achieve these styles.
Long And Layered Wig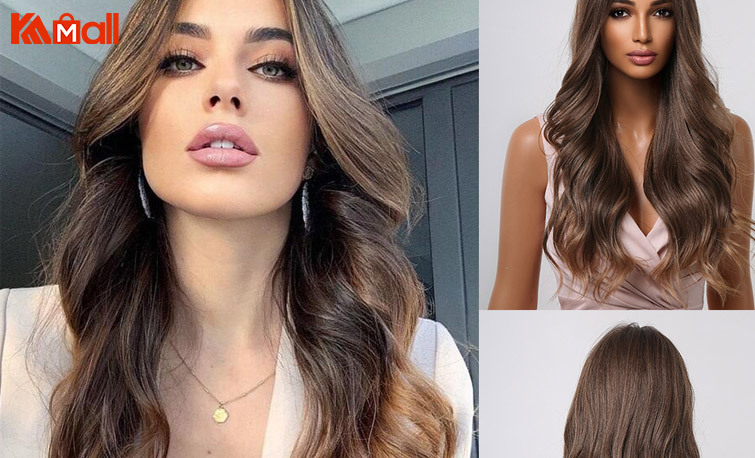 This hairstyle is perfect for women who are looking for something feminine and flattering. So we can see why this hairstyle has been listed as one of the trends for 2023.
Prepare yourself for lots of layered and flowing styles in the near future, with natural effects that frame the face and add volume to them. On wigs, layers are flattering elements, as the movement they produce creates the appearance of a more natural beauty, which is what layers do.
Bobo Wigs With Bangs
It has always been one of the most trendy hair items to have a bobo wig, year after year. Bringing in the bobo style wig bands in 2023 will be a smart trend that provides a cool look for the year.
Stylish and sophisticated with just the right amount of charm, this perfect face-framing style is timelessly chic and sophisticated.
A variety of styles can be achieved with bangs, whether they are straight across, slanted to one side, or parted in the middle. This cut is also a great choice for those short lace front wigs since it's super low maintenance for long-term use.
Curly And Wavy Styles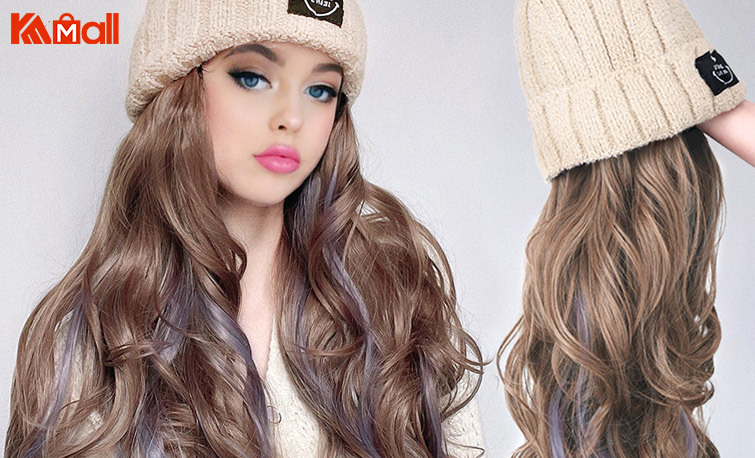 There's no surprise that about 82% of women have naturally wavy or curly hair, so it's no wonder that curls and waves are on the agenda for 2023 because there are a lot of women who already have these hair types.
Those of us who have naturally curly or wavy hair know how unpredictable and difficult it can be to keep curls looking neat and polished. The good news is that you can easily maintain a curly wig.
In addition, synthetic hair is non-reactive to the weather, since it has "style memory" allowing it to hold its style over time. It means that every time you wash your wig, the curls will come out perfectly and you will not have to worry about them.
In fact, there are so many different textures of curly and wavy wigs available on the market, you can find one that suits your natural hair texture as well as your personal style.
Oh, another good news is we at KameyMalll offer wigs that range in texture from slightly curly to deeply wavy, ensuring you can pick whatever you are interested in.
Silky And Straight Styles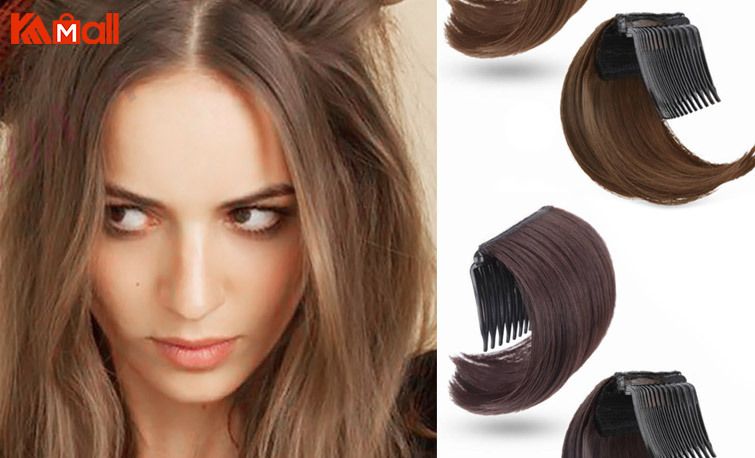 There is no denying that curly hair is the trend in 2023, but sleek and straight lace front wigs are also making a charming change to the hairstyle!
There is something wonderfully silky, silky straight, shiny, and sleek about this newest trend; it gives the hair an impossibly elegant and lustrous appearance.
No straightening iron is required to achieve this frizz-free hairstyle, all you need is a wig and a few minutes of your time!
Messy Styles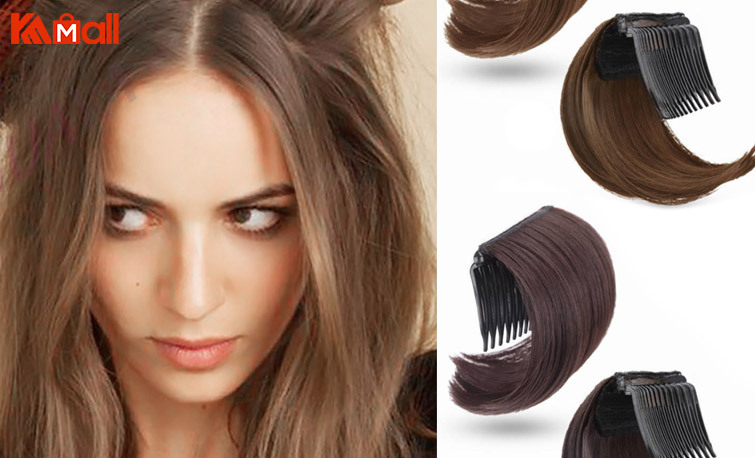 This year is going to be a year when casual, slightly messy hairstyles will be a popular style. There is a lot more to getting a stylish, laid-back look than even the cut of the wig itself actually plays a role.
By using wig mousse, one can easily get a messy look on most wigs, while still maintaining a natural look. You can give your wig a laziness feel by crunching the mousse into it and mashing it up with your fingers.
Pixie Styles
The fashion trends go round and round and there is no end to them.
One of the things that makes this trend timeless is that it is both stylish and practical all at the same time, making it a great combination. There is very little styling involved with a short wig that has swoopy layers and short bangs.
Add some volume and texture to your wig by scrunching in a little wig mousse for styling. There is one big plus about pixie hairstyles, they often need to be cut every now and then for the style to be maintained, whereas wigs require much less maintenance!
The Color Trends For This Spring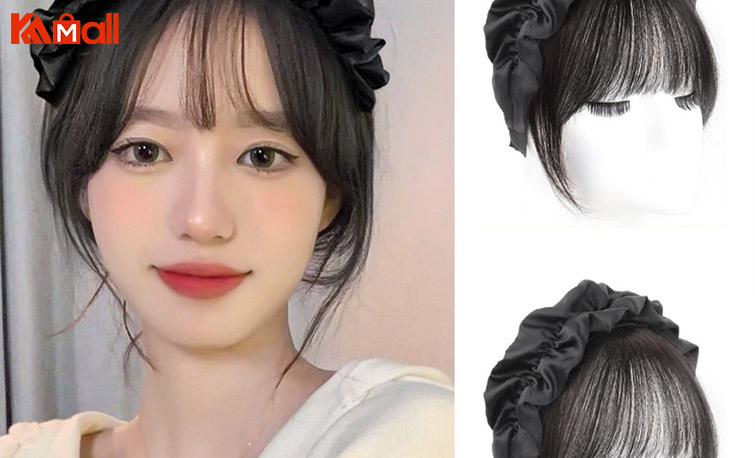 There is no better time than spring to experiment with different hair colors. There are many lovely spring hair colors that you can easily get to boost your spring show this season.
Pastel hues:

In the spring, pastel colors are becoming more and more popular, including pastel pinks, blues, purples, greens, and yellows. With them, you can give your hair a pop of color and create a look that is fresh and spring-like.
Blonde shades:

For spring, blonde wigs come in a variety of colors ranging from warm honey to cool platinum. With their light and bright colors, they pair well with the lighter fashion choices of spring and will suit you perfectly.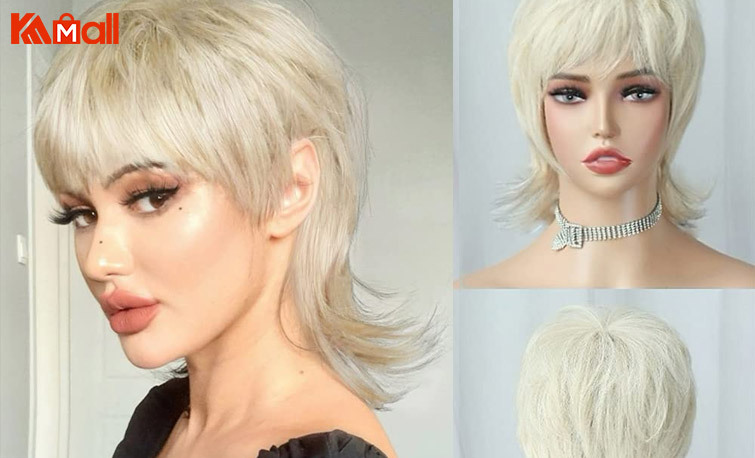 Light browns:

You can make your hair look more natural-looking with light brown wigs if you want to add natural-looking highlights to it. There is nothing better than wearing these for spring as they add warmth and radiance to your skin.
Ombre:

There is a growing trend when it comes to ombre wigs which can give your hair depth and dimension. Just imagine that, the wig may be a mixture of light blonde hair at its roots and a pastel pink, blue, or purple wig at its ends in addition to the light blonde hair at its roots.
Highlights:

There is no better way to give your hair extra dimension and brightness than by wearing a wig with highlights. Think about choosing a wig that has subtle highlights or bold, chunky highlights in a light blonde or pastel colour to match your natural appearance.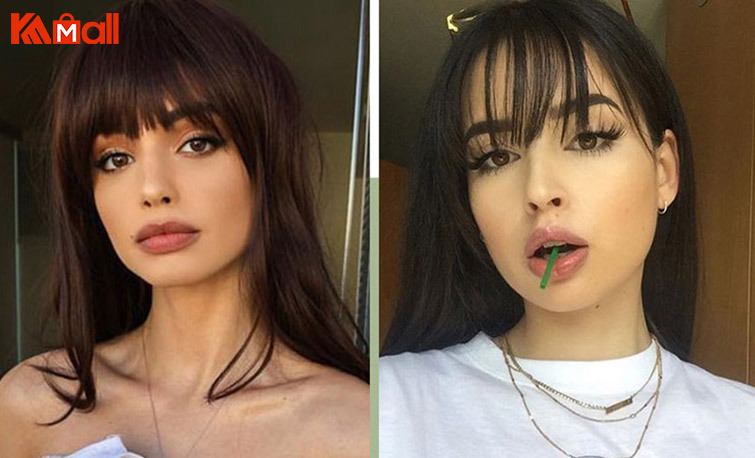 Final Words
As the spring of 2023 approaches, there is no doubt that the hair wig trends are going to be exciting. Whether you are looking for bright and bold colors, or a natural and textured style, there is a wig for you.
No matter what style of hair wig style you're after, say colored lace front wigs, it's guaranteed that you'll be able to find what you're looking for with the latest hair wig trends. Don't be afraid to take your time and experiment with different styles until you have finally found the perfect one for you.
Try one of these hair wig trends for yourself and embrace the new season with a fresh, new look and get ready for a brand new season of fun and excitement.