As the warm season approaches and the weather heats up, many of us can't wait to hit the swimming pool and cool off. But with so many different swimsuit styles to choose from, it can be tough to know what to wear.
Some may opt for a classic one-piece, while others feel more comfortable in a tankini. But for those looking to turn heads and make a statement, there's no better choice than sexy women's swimwear.
With endless styles, colors, and patterns to choose from, you're sure to find a bikini that fits your unique style and makes you feel confident and beautiful. So grab your sunscreen and let's dive into the world of bikinis for your pool party!
Why Bikinis To A Pool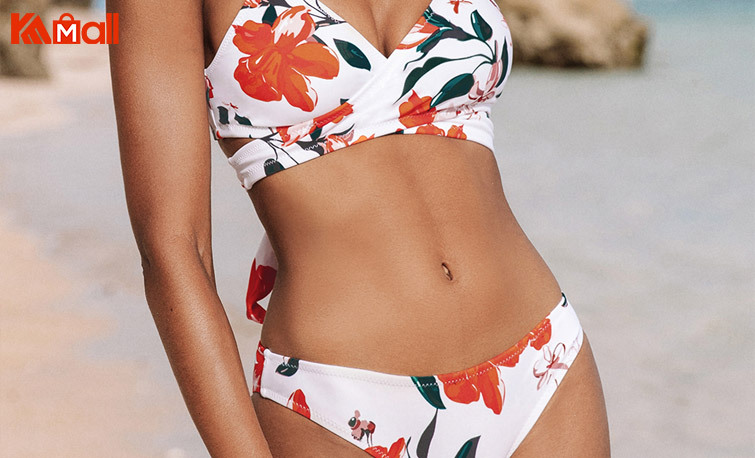 There is no doubt that bikinis aren't ideal for swimming laps in or practicing any sort of water exercise at all. However, if you just want to look stylish while leisurely lounging around at the beach then you certainly do have the right to do so.
There are times when you may want to impress a certain guy with your bikini, whether you are with your friends or by yourself, then it would be a good idea to consider a bikini as an option.
It is also no secret that many women wear sexy swimwear at outdoor pools in order to get tan lines on their bodies. Make sure you do not spend too much time in the sun, or you might get more than just a tan because, if you do so, you may become sunburned.
Isn't it great to wear sexy swimwear if you've worked hard all year to get your body in shape, and you've worked hard at dieting and exercising to maintain it for the warm and hot season?
Then why not wear a bikini to show everyone how hard you've worked to get it that way? Show off your chiseled body by wearing a bikini for all to see. And do not limit yourself to only wearing bikinis at the beach, if this is what you want from wearing them.
Another truth is that wearing a bikini to the pool is totally fine as long as you are aware of the limitations that come with wearing a bikini, such as the fact that you will not be able to easily go for a lap swim or a training session.
If you wish to wear one, then you are more than welcome to do so. Ensure that the bikini you pick doesn't have thongs, and you shouldn't have any problems.
The Styles You Can Experiment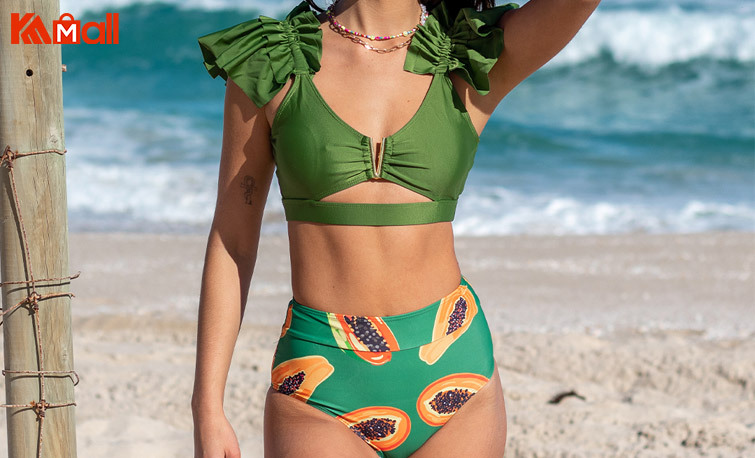 If you want to get started with a bang this summer, you will need cute and sexy swimwear for women. This summer, there are many top styles to choose from, including the following options.
With all these wonderful options available, you will be sure to be able to celebrate the whole summer in the most stylish bikinis available.
Bikini With Underwire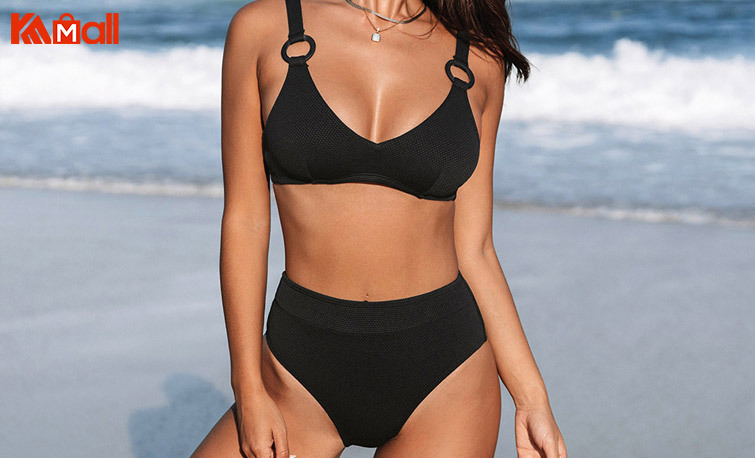 There seems to be a craze this year for underwire bikinis, and it is for good reason, as they are the perfect choice for women who have chubby boobs. As well as providing phenomenal definition and support for your bust, these bikinis can enhance the look of your bust.
They are extremely versatile and can be used for all types of activities you have planned. There is no need to worry about an underwire bikini not holding up to vigorous swimming, whether you plan a day of sunbathing or some vigorous swimming.
Various colors, prints, styles, and options are available when it comes to these bikinis. There are lots of different bottoms available and the tops are very easy to mix and match. Just like regular bikinis, these create a fun, unique look that can be worn every day, just like other types of swimsuits.
Bikinis with underwires also look great on almost every type of body shape. The extra support can make the breasts look larger and fuller even if you have small breasts.
This is achieved by drawing the breasts closer together for a fuller appearance. Even women who have large chests can find underwire bikinis to be an excellent option.
They may feel more secure in their plus size sexy swimwear top even when they are physically active with the support that they receive from the top.
Bikinis With Ties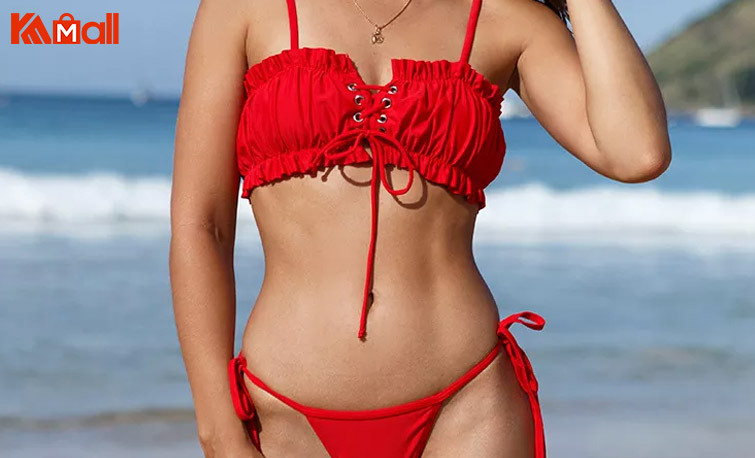 Summer is a great time to enjoy swimming at the beach or pool in a tied-style bikini this summer. The sexiest and one of the hottest types of bikinis are those that feature a tie around the midsection.
It doesn't matter if the bikini has bright prints or black string bikinis that tie above the hips, the classic look is great in both.
In addition, a full bottom can be accentuated by a side tie, while a small bottom can be enhanced by a side tie. A day at the pool with them would be a great way to spend the day.
It is also very fashionable to wear bikinis that have ties or rings in the middle and that tie between the breasts. There is nothing better than this option when it comes to supporting and also attracting attention to the chest.
Commonly, choosing a sexy swimsuit will always be difficult, but we're confident that the triangle bikini will stay a fashion favorite in the future. Bikinis with strings are designed in such a way that the strings are long enough to allow them to be tied in different and creative ways.
With these features, you will be able to create a unique summer look every single time you wear it! In summer, these bikinis are a great choice for a swimsuit at the pool or in the ocean.
Bikinis With Ruffles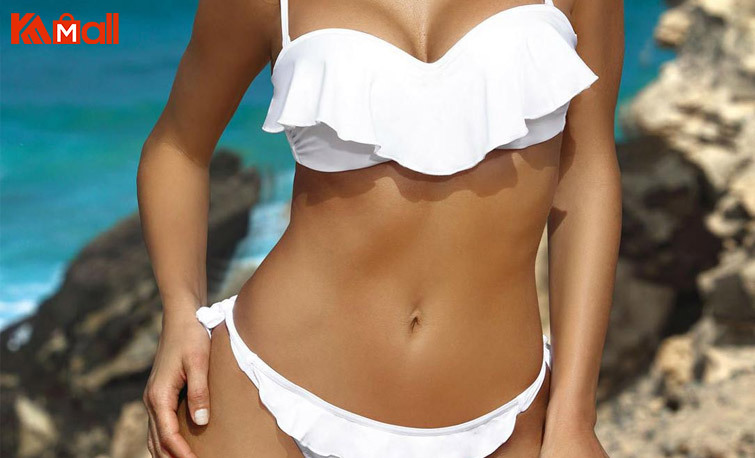 It is also becoming more and more popular for women to wear ruffled bikinis this year. Stylish and comfortable, they are an excellent choice for every woman.
As a result of the unique design and the way it is tailored, the garment also creates a very sexy silhouette. Wearing this smart and sexy swimwear will give you a youthful look that stands out. If you have planned a day full of activities, this is a great option for your itinerary.
Even if you are running or swimming while wearing this swimsuit, it will remain comfortable and in place. It has soft straps that allow you to wear it all day without being concerned about it digging into your skin.
Bikinis With Belts And Hoops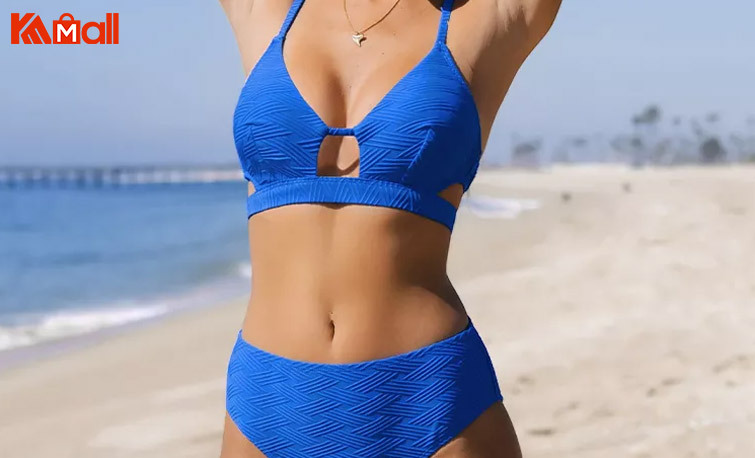 It is predicted that the world will experience an increase in fashion trends for swimwear, for instance, bikinis with hoops and belts. Bikini bottoms with hoops or belts around the waist are also a great way to create a stylish look.
An attractive feature of many bikinis is that extra accessories can be sewn directly onto the waist part. In addition to the bikini itself, you can also add a fashionable belt to almost any pool bikini of your choice.
Besides having a slimming effect on the waist, the belt itself also enhances a slender appearance.
Adding hoops to your bikini is another way to elevate the look of your outfit. The ring is commonly found on the top of the chest of many bikini tops, either on the shoulder straps or right at the center of the chest.
In many cases, an X-shape is formed when the straps of the top and the ring are positioned on top of the chests. Of course, a circular cutout, or perhaps a keyhole, can be found instead of this feature.
There are a few bikinis that feature a slit on the breasts to create the illusion of a V-shape. It is also something sexy about this look this year, making it a great choice.
Bikinis With Irregular Cuttings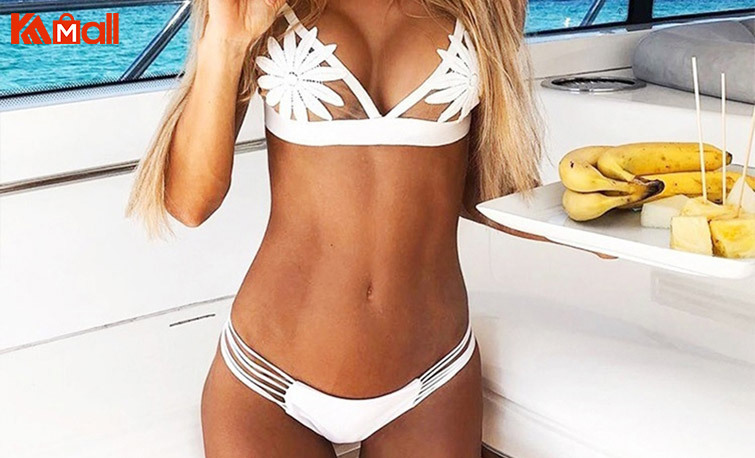 Bikinis with irregular cuts are available in many different styles and colors. There are a variety of styles of asymmetrical garments, such as those that feature a strap over one shoulder, but not over the other.
This little piece is a great way to create a unique look and style for your pool party or beach vacation. Bikini tops with asymmetry often feature embellishments or other features that create a sense of distinction from other types of bikinis.
It is a good idea to wear an asymmetrical suit during the summertime if you want to get noticed by your peers while relaxing by the pool. Not only do asymmetrical bikinis provide a unique style, but they also make a statement that is sure to turn heads.
Final Words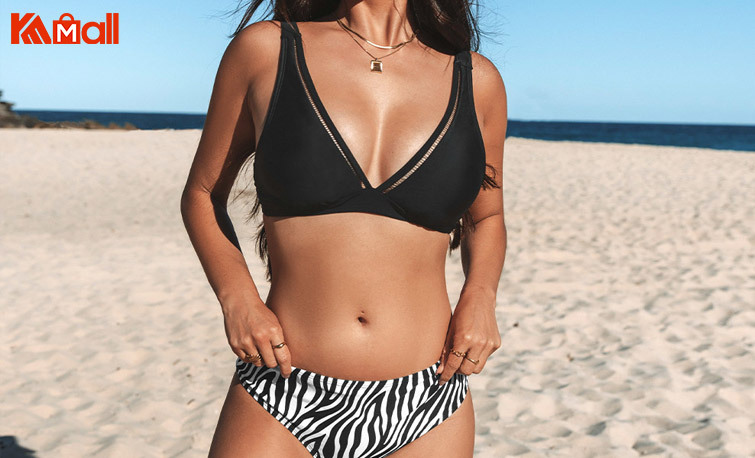 So what have we learned? When it comes to women's sexy swimwear, the most important thing is to wear what makes you happy and confident. Whether that's a bikini or a one-piece, there's no wrong answer.
So slip into your favorite swimsuit, slather on some sunscreen, and enjoy a carefree day by the pool. After all, life's too short to worry about what other people think. Just embrace your unique style and make a splash!