Never underestimate the power of the inflatable air track mat, as this small component may be used for a wide range of activities and has numerous advantages. You might be wondering what a gymnastics air track mat is. Because they are thick enough to support the body while protecting it from injury in the event of a fall, these parts have become indispensable in gymnastics. They are long-lasting and solid, and they may be used both indoors and out.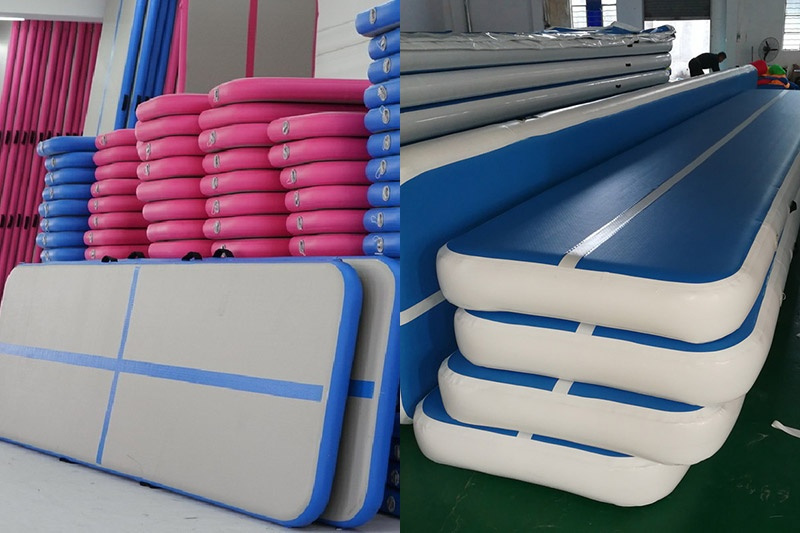 Apart from gymnastics, these air track mats can also be used to help children develop their motor abilities. Many daycare centers also employ them to keep children from hurting themselves if they fall. They're also popular in martial arts, cheerleading, and other school sports, making them the ideal training and competition landing platform.
A good gymnastics air track mat will help you avoid injury while training and keep focused on your routines. When not in use, it can be rolled up and stored. Air tracks come in a variety of lengths to fit a variety of locations and demands. So, if you're wanting to buy this item but aren't sure what to search for, here are some purchasing recommendations for you.

Size

These air track mats are typically 90-105 cm wide and 10-20 cm high. They do, however, come in a variety of lengths. Consider your available space and how you'll use the mat before choosing on a size. You'll probably need 120-150 cm for various sports like yoga or martial arts. You may require additional space to participate in activities such as cheerleading and tumbling.

Materials
Air Tracks come in a variety of materials. To safeguard your body while completing complex activities, choose one that is solid, resilient, and of high quality.
PVC Plastic - PVC is a strong and durable material that is commonly used as an outer covering, with a softer coating on the top side to protect the skin from abrasion and scratches.

Best air track mats at Kameymall
Kameymall has top quality air tracks mays for gymnastics.