Summer is here, and the chances of kids staying home for a long summer break are increasing -- "How do we keep them happy?" Nothing much likes tiring them in the garden -- it allows parents to carry out chores, catch up, work that needs to be done or just a few minutes of quiet and safe knowledge that kids burn off some energy!
So why is our Air Track Mat the perfect solution to keep kids active in the comfort of their own garden during the summer? An air track mat is a thick inflatable mat designed to support your body and withstand the impact of jumps, rolls and various other gymnastic moves.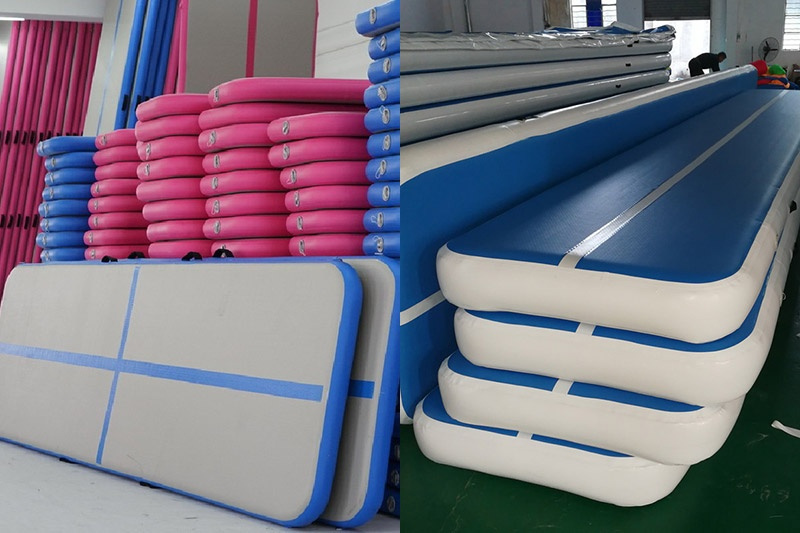 We utilize air tracks for more that simple gymnastics
It's not just gymnasts who can practice and perfect their skills on the air cushion. They're also popular with cheerleaders and parkour enthusiasts. Air track gymnastics MATS provide good bounces that can improve height, and they also create a low impact landing, thus reducing the chance of injury if children practice their skills on hard ground in the garden.
What kind of air tracks should I choose?
Airtracks come in a variety of sizes to suit gardens of all shapes and sizes. Our smallest Airtrack mat is 3 meters long and we also offer 4, 5 and 6 meters Airtrack mat for those with more space and those who want to practice more complex gymnastics skills. All these Airtracks are 1 meter wide and 10 cm thick.
For those looking for an Airtrack mat to practice more elite gymnastic routines and skills, we offer our Airtrack home elite range. These Airtracks are also 3m, 4m, 5m and 6m long, but 1.5m wide and slightly 15cm thick.
How easy is it to set up and store air track mats?
Kameymall suggests that it is very easy to reserve your mat! All of our Airtracks come with an electric pump that takes just a few minutes to inflate and deflate. All air track mats also come with a handy storage bag, repair kit and 1 year manufacturing warranty.